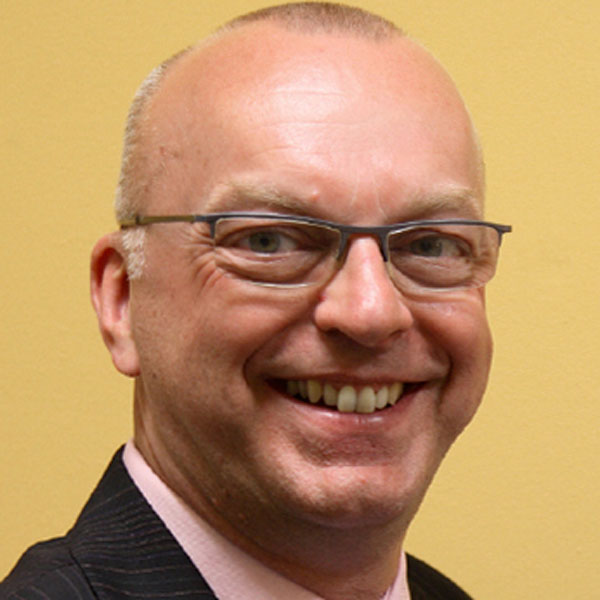 Paul Burnett

IQM Assessor
Paul Burnett is Director of Paul Burnett Associates Ltd a company providing interim management, consultancy and project management services to local government and other organisations in the field of children and adult services.
He is currently independent chair of the children and adult safeguarding boards in Leicestershire and Rutland and on the Isle of Man. He is also Interim Chair of the Oxfordshire Safeguarding Children Board. He has previously chaired LSCBs in Nottingham City and Slough. He also works as an Inclusion Quality Mark assessor in schools.
Paul Burnett was Corporate Director for Children and Young People in Northamptonshire County Council from 2007 until 2011.
He began his career as a secondary school teacher in Northamptonshire holding a variety of roles including pastoral, staff development and special educational needs support posts. His local government career began with East Sussex County Council where he held a variety of posts covering in-service training, special educational needs, resources, strategic planning and support services as well as spending a period in the Executive Office. From 1997 he was Assistant Director in the new unitary authority in Brighton and Hove. Initially responsible for Parent and Pupil Services he took a lead role in the strategic planning for Children's Services and the creation of the Children, Families and Schools directorate that drew together education and children's social services. Between 2003 and 2007 he worked in the London Borough of Greenwich first as Director of Education and subsequently as Director of Children's Services.
Paul has sat on a number of national groups focussing on provision for children in public care.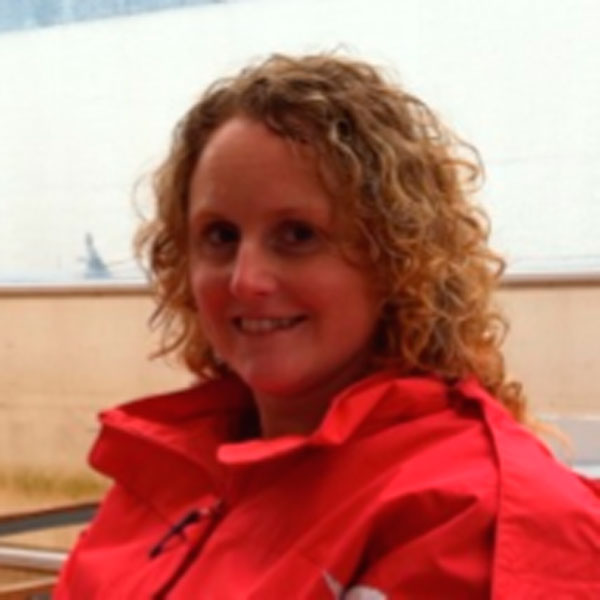 Rebecca Billington

IQM Assessor
Rebecca is an Assistant Headteacher at Ysgol Heulfan in Gwersyllt, Wrexham, which gained the prestigious IQM Flagship Award in 2014.
Rebecca started her teaching career in 2000 following the completion of a BA(Hons) in Primary Education with QTS from the University of Wales. Her first post was teaching in Year 4 at a Junior school in Wrexham, which later amalgamated with the attached infants in 2005, to form Ysgol Heulfan. Following the amalgamation she requested a move into the Nursery class where she began implementing Foundation Phase initiatives and took on the role of Assistant Headteacher. In 2009 Rebecca achieved Grade 1 'Outstanding' in all areas of Foundation Phase learning from Estyn (the inspection body of Wales). The setting the first in North Wales to achieve this.
Her success within Foundation Phase led to Rebecca being called upon by Wrexham LA to offer advice and support to other schools in the county. She presented at conferences and shared her expertise with both existing teachers and those training to be teachers at Glyndwr University. In 2014 Rebecca gained the National Professional Qualification for Headship following a gruelling exam and interview which she describes as "just like being on BBCs The Apprentice!!"
Rebecca has undertaken consultancy work for the company INCERTs which strives for excellence in assessment. As an Ambassador for the British Council she has travelled to Berlin, Swansea and York to share good practice with teachers from across Europe. In 2014-2015 Rebecca undertook work for the Welsh Government, supporting Newly Qualified Teachers in their Induction across North Wales.
Rebecca is often asked why she hasn't moved on from Ysgol Heulfan: "The simple answer is I enjoy my job too much to leave! I work with some fabulous people and the children are wonderful. At Heulfan we keep abreast (and sometimes ahead of) the latest initiatives within education and as a Senior Leadership Team we are strong enough to embrace these new ways for the benefit of all. There's never a dull day, I'm happy and have a great work-life balance."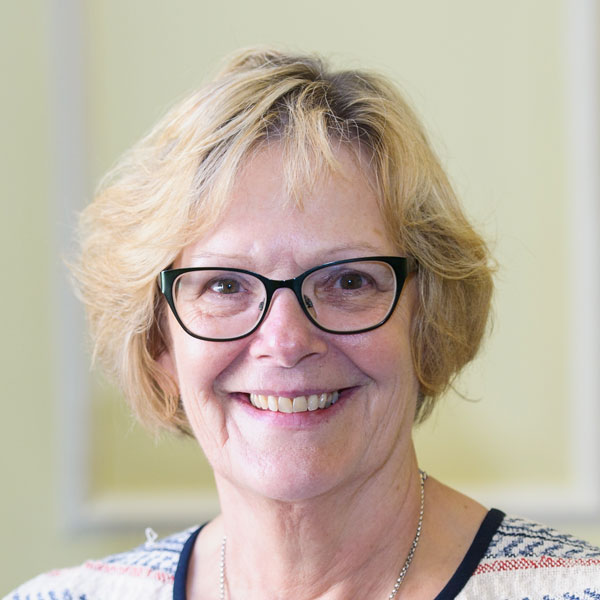 Linda Carr

IQM Assessor
Linda has been in Primary Education for over 30 years. She has worked in schools in Nottingham, Sunderland, Leicestershire, Waltham Forest and Redbridge. She was previously Headteacher of three schools in East London. She is currently an Education Consultant facilitating on National College programmes, working as an associate to the International Primary Curriculum, as a personal tutor on the Early Years Initial Teacher training programme, assessing schools for the Inclusion Quality Mark, undertaking Inset and Training in schools and providing coaching for professional development and learning. She has a Masters degree in Leadership and Management in Schools and previously lectured on the Masters Programme for teachers at the University of East London.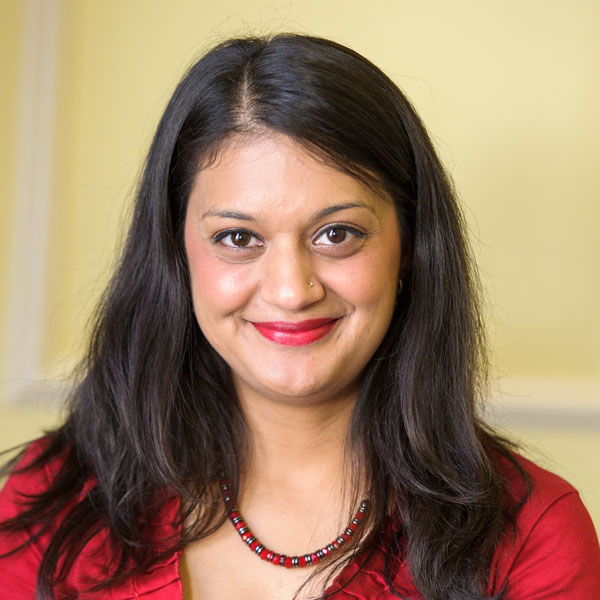 Smeeta Vaghela

IQM Assessor
Smeeta Vaghela is currently the Primary SEN Learning Consultant for Enfield Local Authority School Improvement Service. She has experience supporting Headteachers, SENCOs and Senior Leaders with strategic and operational advice on developing Inclusion and SEN provision and has developed and delivered bespoke SEND/Inclusion training packages for leaders, teachers, support staff and governors.
Previously she was a SENCO and Assistant Headteacher for Inclusion at an outstanding National Teaching School during which time the school was awarded Flagship IQM School status. Smeeta has a Masters in Special and Inclusive Education and is passionate about SEN and Inclusion.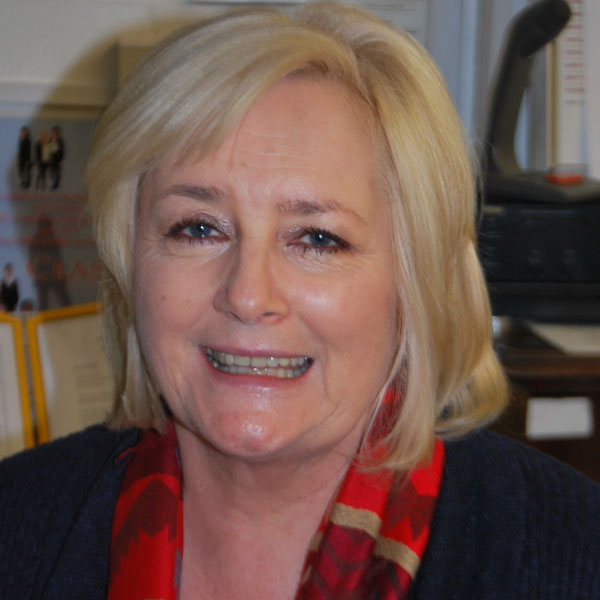 Kenny Frederick

IQM Assessor
Kenny retired after seventeen years as the Principal of a large, mixed, inclusive comprehensive school on the Isle of Dogs in East London that was well known for its inclusive ethos and practice. She is passionate about inclusion, improving teaching and learning and developing leadership in schools. Developing and supporting teachers and leaders to help them become the best teachers they can be is part of the inclusion agenda. She has been a governor in a local primary school for nearly twenty years.
Since she retired from headship, Kenny has been working as an Education Consultant and has been carrying out research on Teacher Rounds as part of her doctoral studies at Brunel University. She has worked with the Inclusion Quality Mark for over three years and enjoys seeing the fantastic work that is going on in schools across the country.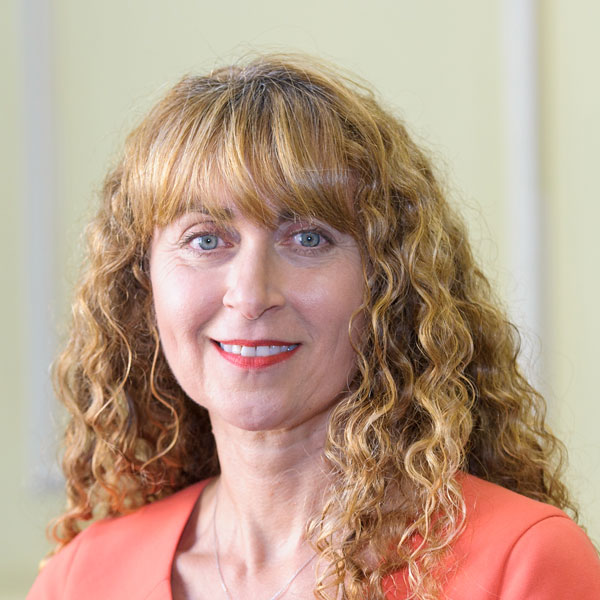 Mary Mantilas

IQM Assessor
I have been involved in education for almost thirty years and have been a SENCo for the past thirteen. I am currently a deputy Headteacher at a large primary academy, which is proud to hold the Inclusion Quality Mark and indeed Flagship Status. I have a passion for inclusion and constantly strive to ensure that all pupils are seen as unique individuals where every one of their achievements is celebrated.
When I am not in school I take great pleasure in spending time with my children and grandchildren, who keep me sprightly and young!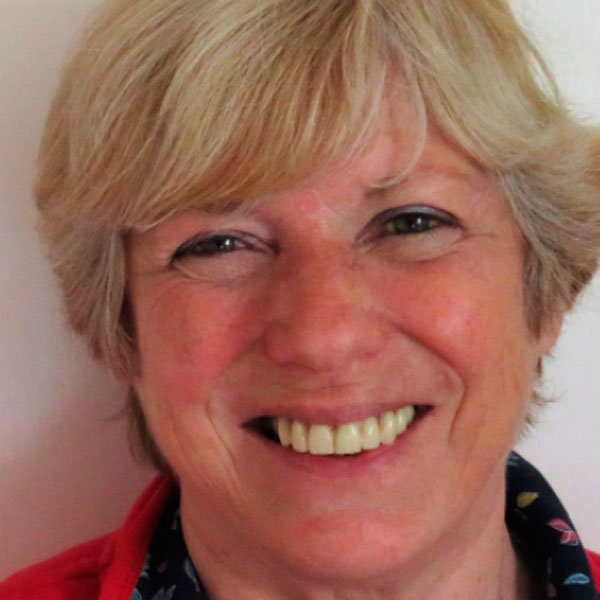 Barbara Curry

IQM Assessor
I've always worked in Primary Education, mostly in inner-city schools. I started teaching in London for three years, then got married and moved north, teaching in a boys' preparatory school for two years (because of Local Authority ring-fencing at the time) before taking a break for two babies. During my time at home, I ran a small home nursery school accredited by social services. My girls are now mothers themselves, and I am a proud grandmother of four.
I returned to teaching in Local Authority schools in Cheshire and Trafford, and obtained my first headship in a large Manchester Junior School which was about to move from its neglected Edwardian home into brand-new semi-open plan premises: managing this change was an interesting challenge involving changing teacher attitudes as well as designing best use of space. The school was happily multicultural, with high number of children eligible for free school meals and many with special needs. I stayed for six years.
My second headship was in a 3-11 Primary school in Gloucester which included both a Community Centre and a Children's Centre. When I took up my post the school had been placed in Special Measures for the second time, serving a very disadvantaged and mainly White British community. With a great team to work with, we achieved a "Very Good" Ofsted verdict, and I took early retirement after nearly seven years there, getting married for the second time with the whole school attending. I am especially proud of transforming behaviour management at that school: visitors used to comment on the very good atmosphere and relationships they observed.
I enjoy painting in oils, and sold seven paintings in this year's exhibition. My ambition is to display a painting at the Royal Academy Summer show eventually. I also give art appreciation talks: a recent one was on "Islamic Art". My parents are in their nineties and still live in their own home close by, and I bring my 96-year old father to choir with me every week. I love my IQM school visits and work hard to stay up-to-date with new developments in education: currently I'm reading up on girls with autism. I am constantly overwhelmed by the quality of teaching and leadership that I see in schools now.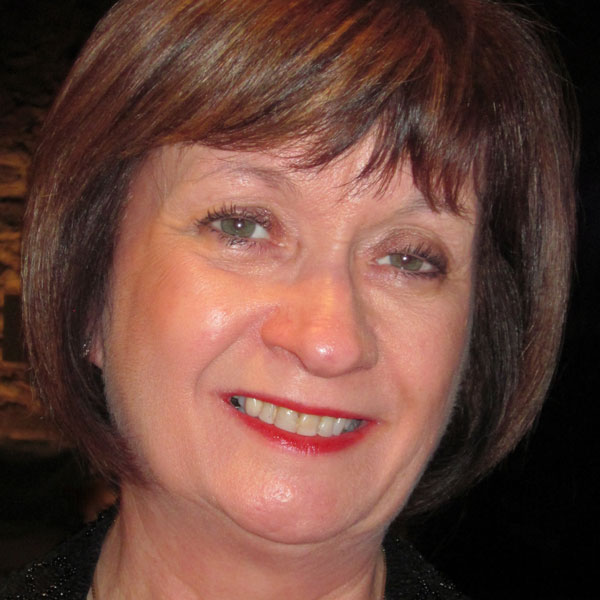 Teresa McNamee

IQM Assessor
Teresa is a wife and mum with three adult children who have all flown the nest. She spent her childhood living in Kidderminster in the Midlands where she went to school at St Ambrose's PS. These were very happy, formative years which Teresa believes gave her the values and love for education which have have inspired her ever since.
Having moved to Northern Ireland at the age of 12 she spent most of her Post Primary education at Dominican College, Fortwilliam before completing her B.Ed in History and French. She spent all her 37 years teaching in Post Primary schools. During these years she completed a Diploma in the Advanced Study of Education focusing in special education and in 1990 then achieved a M.Ed also in Special Education at QUB.
From 1989-1990 Teresa was seconded to Belfast Education and Library Board to support Special schools with the new NI Curriculum. These 2 years out of school (no doubt for good behaviour) were a wonderful insight into teaching and learning in an environment which was a new experience for her.
Teresa further enhanced her professional development by completing a PQH and was fortunate to be appointed as VP of St Rose's Dominican College, then Principal where her school was the first Post Primary school in Belfast to be awarded the IQM. This award was a tribute to the wonderful work of all the staff. The school also held the prestigious Charter Mark and Investors in People.
Teresa successfully applied for European Peace money of over £250,000 for both parent and student projects ensuring that special needs students were a high priority for support. Additional funding also came from the Big Lottery, American Philanthropists and the Dept for Social Development which enabled a very successful link with Invest NI.
After a busy professional career Teresa retired in 2013 to take life a little easier. This definitely gives time for some lunching but Teresa is not a lady to rest on her laurel. She works part time at BMC in their Inclusive Learning dept mentoring students, is on the Board of Governors of a post primary school and works with a charity Families First.
This is a snapshot of a lifestyle still dedicated to the most vulnerable of young people but an enjoyable time of life with plenty of socialising, travelling, learning new skills not forgetting a 'wee' bit of pampering!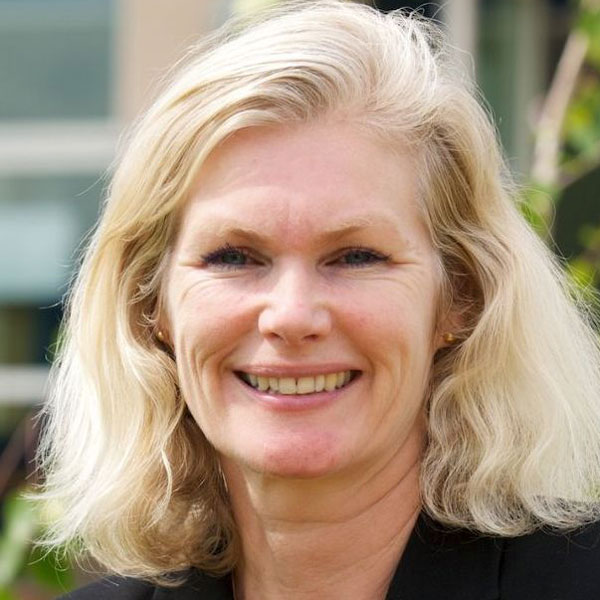 Desi Lodge-Patch

IQM Assessor
Since becoming Head of Woodfield Special School in 2003, we have had three inspections. The first in 2005 was judged 'good with outstanding features 'followed by two outstanding judgments in 2008 and 2010.
In 2009, we were designated as a Specialist College for Sports and ICT and have used PE and Sport as a catalyst to raise standards across the curriculum. In 2010 Woodfield was designated as a National Support School and I became a National Leader of Education with a track record of supporting other special schools across London as part of The London Challenge Programme.
I worked with the LB Brent 'Building Schools for the Future' which was very close to success when the programme was withdrawn in 2010. However, the work was not in vain as another Head and I took one of the key aspects of the bid and put the plan into action. We devised a transition programme between a special school and a mainstream school where pupils at the end of KS3 from Woodfield transfer as a group to the additionally resourced provision at Alperton Community School for KS4 and then move onto KS5. This programme has worked successfully since 2012 when the first cohort moved to mainstream.
In 2013 Woodfield became a Teaching School with the aim to raise standards for all children in Brent through training teachers and non teachers to be experts in SEND. All trainees have a school experience in a special school and all NQTS have a balanced induction programme of SEN and mainstream pedagogy.
In 2014, Woodfield converted to academy status to ensure that the curriculum would continue to meet the needs of pupils and in 2016, I worked with two HT colleagues to submit an application for a free school 'The Avenue' to enable Brent parents to have more choice for their children and to increase capacity of the existing special schools. This was approved in July 2016.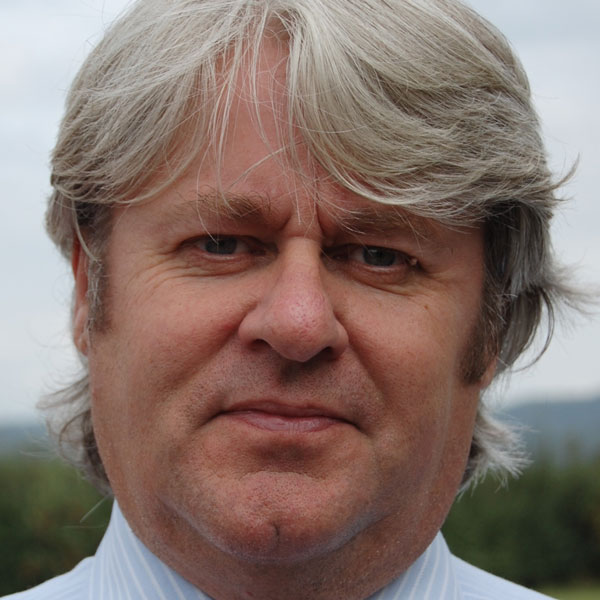 Steve Byatt

IQM Assessor
Following two headships, Steve has worked on a very wide range of school improvement projects. These include an LA role in Central Manchester, Leadership Development Adviser with NCSL, National Challenge Adviser and Academy Improvement Adviser for the DfE. He has also worked on the Academies programme for the DfE and as a System Leader / Challenge Adviser in SE Wales. He is currently an adviser on the Welsh Government's "Schools Challenge Cymru" programme. He is an accredited Estyn Inspector and also holds the Professional Qualification for School Inspection having trained with OfSTED.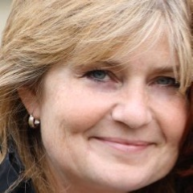 Andrea Atkinson

IQM Assessor
Andrea has thirty years' experience in education as a teacher, project manager, Special School Head Teacher and Inclusion Specialist. After five years working as Executive Director for Inclusion and Associate Education Director for a MAT and International school network, she is now Owner and Director of Andrea Atkinson Education Services Ltd. As a development partner, Andrea works with schools and educational networks, providing coaching as required and offering specialist leadership consultancy through guidance and on-going support.
Based on a solid foundation of educational practice in the United Kingdom, Andrea now also works extensively in schools in Sweden, North America and the Middle East. She shares her experience of multi-disciplinary team management, pedagogical development and inclusion policies, showing how to put appropriate skills effectively into practice in areas such as special needs, developmental safeguarding audits and can also provide training and specialist coaching for school leaders and inclusion practitioners alike.
As a development partner, Andrea can work with established schools or start-ups, with trusts, academy groups and education providers, to deliver successful and effective change management and improved outcomes for children at all levels of ability and need.
Andrea is an accredited Visible Learning Plus Consultant (Cognition Education), a Consultant Principal for Kunskapsskolan Education (UK) and an IQM (Inclusion Quality Mark) Assessor.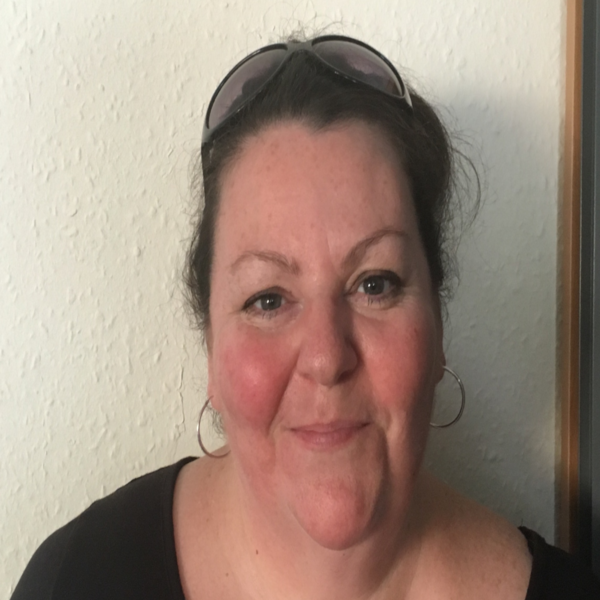 Jo Hussey

IQM Assessor
Jo is the Head of School at Fairchildes Primary, an outstanding school in New Addington, Croydon. She has worked at the school for the last 26 years, working her way up from NQT to Head and has had many coordinator roles within that time including SENCO and Inclusion Manager. Jo believes that the success of Fairchildes is based in its Inclusion. "No child is left behind!" was a quote from the last OFSTED report. Fairchildes has had three successful Inclusion Quality Mark Flagship reviews which have helped the school to focus on its provision for gifted and talented, its role in the community and its pastoral care.
Jo enjoys music and runs a large choir for junior pupils at her school, as well as a smaller choir for staff. When Jo is not at school she enjoys playing the steel pans as part of the Croydon Steel Orchestra.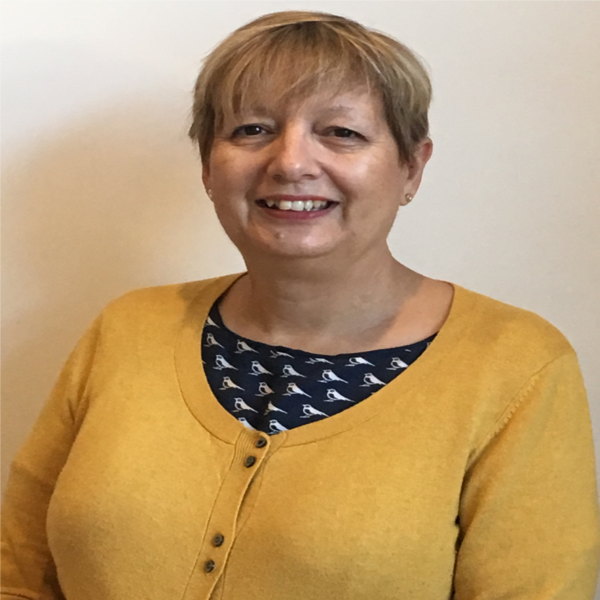 Sally O'Neill

IQM Assessor
I have been a teacher for over 30 years and have enjoyed working in a range of primary schools and across all the age groups.
My most recent role in school was as the Head teacher of a successful and forward thinking primary school in Northampton. During my twelve years of headship, I introduced the Inclusion Quality Mark and was so proud that we achieved Flagship Status twice, most recently in 2017.
I am passionate about sharing good practice and recognising positive school development. I feel very privileged to be able to do this as an assessor for IQM.
I chose to retire from school in August 2017 and enjoy making the most of travel opportunities out of term time! With my husband retired, and our grownup children living in Switzerland and Holland, I feel very fortunate to have time to visit them, while continuing my passion for education.