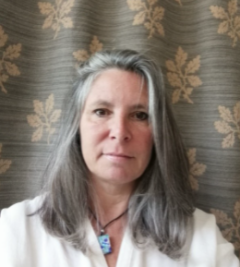 Kirsty Rogers

IQM Assessor
Kirsty Rogers is Headteacher of The East Staffordshire and Tamworth PRUs Federation.
Kirsty strives to lead and manage stakeholders and other interested parties to enable all students to achieve the academic and social success they deserve. She has a passion to see students learn to the best of their individual abilities and develop into socially acceptable citizens of the community.
Kirsty possesses the ability to be proactive which enables her to lead enthusiastically by employing various leadership styles and strategies according to the circumstances. She uses her initiative to identify, implement and manage change in pursuit of strategic objectives.
Kirsty works to build and maintain high standards and expectations of staff as part of high performing teams. She demonstrates good judgment when making decisions, by using sound reasoning powers and interpreting information correctly.
She delivers high levels of written and oral communication to a range of audiences to promote the achievements of the students and staff of the school and community.
Kirsty believes in being sensitive to the needs of other people. At all times she tries to remain tactful and maintain confidentiality when resolving conflicts or supporting people. She aims to foster a culture of honesty, openness and respect for all.