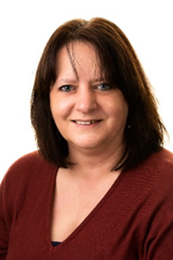 Tayce Mason

IQM Assessor
Tayce Mason has been a Primary Teacher for nearly 30 years. During this time she has developed a passion for supporting children with additional needs.
Tayce is now an Assistant Headteacher and Inclusion Lead at Woodhouse Primary Academy.
Her work involves being Strategic Lead for the Resource Base, supporting children with autism.
She is also the LAC Teacher, EAL Lead, Senior Mental Health Lead and Line Manager for Teaching Assistants.
Tayce works closely with parents and has had the opportunity to develop support networks, such as coffee mornings and training workshops.
Woodhouse Primary puts Inclusion at the centre of school life. It held the IQM Inclusive School Award for four years before then securing Centre of Excellence status.