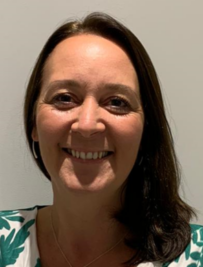 Emma Skipper

IQM Assessor
Emma Skipper has worked at Whyteleafe School for the last 25 years.
She joined the school as an NQT in 1995 and since then has undertaken several roles and responsibilities. These have included KS1 teacher, Music Leader and Teaching and Learning Leader with responsibility for lower KS2.
For the last three years Emma has been the Assistant Head and Inclusion Leader.
Since being Inclusion Leader she has had the opportunity to lead SEN training across the academy chain for NQTs and SCITT students.
Emma is passionate about ensuring all children receive the support and provision they need in school to achieve their full potential.
Emma believes one of the most rewarding aspects of being a teacher is the chance to enable a child to be the very best they can be and have the self-belief and confidence to try new things.
One of Emma's passions is ensuring her colleagues have the support and subject knowledge to empower them to fulfil their role as Teachers of SEND.