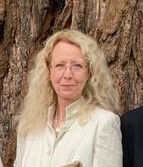 Annette Sowden

IQM Assessor
Annette Sowden is an experienced headteacher with 15 years of experience in providing the vision and leadership required to ensure a high quality of education for pupils in a number of very different schools.
She has a proven track record of successfully managing resources and staff to improve education, providing pupils and teachers with the best opportunities to achieve their full potential.
Annette possesses the required enthusiasm, vision, drive and adaptability necessary to facilitate change and drive forward improvements in schools.
Annette has a degree in Ecology and Movement Studies, a PGCE in Primary Education and MA on 'The Place and Value of PE in the National Curriculum' In 2003 she qualified as a trainer in De Bonos 6 Thinking Hats, which allows her to work with schools and industry. Thinking skills is developing into a passion of Annette's.
She is passionate about children having life chances that will enable them to reach their potential.  In her 15 years as a headteacher Annette has worked with a range of very different schools that all believed in an inclusive curriculum and ethos.