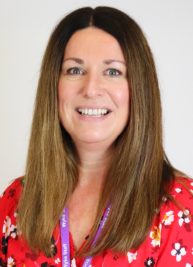 Julie Lynch

IQM Assessor
Julie Lynch is a member of the College Leadership Team at Wyke Sixth Form College in Hull where she has served for the past three years. As Head of Additional Learning Support, Julie's responsibilities are broad and varied. Her primary focuses are; leading the College's SEND provision and embedding a culture of inclusive classroom practice; working with a range of partners to oversee a growing International Exchange Program; and working with staff, students and the local community in a variety of ways to shape and bring to life the College's vision of being a truly welcoming and inclusive place for all who work, study and make use of the facilities on the campus.
Changing careers from Financial Services to Education in 2003, Julie has held numerous positions within the Education Sector across the city of Hull. She has worked for the Local Authority and in various Secondary School settings, as well as spending time in Alternative Provision. As well as being a qualified SENCo, Julie in an experienced leader of safeguarding and supporting young people in care.
Julie feels that the scope of her work in the education sector has afforded her an invaluable insight into many of the essential areas of school life. She feels both humbled and privileged to be able to work towards improving outcomes and creating better life chances for some of the most disadvantaged and vulnerable student groups in her city.
Julie is delighted to be working with IQM, both to achieve the award in her own setting and in the capacity of Assessor, to support others who are striving to achieve this shared goal.