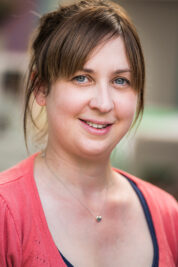 Heather Coward

IQM Assessor
Heather has nearly 20 years of experience in education. In this time, she has worked as a primary school teacher, educational consultant, and Head of School in inner London. She has worked extensively in schools facing a range of challenges, including high levels of socio-economic deprivation and above-average numbers of students with Special Educational Needs.
Her teaching experience is grounded in multicultural communities, where students bring a range of experiences, talents, languages, and cultural knowledge into the classroom. As a Head of School, she worked closely with her inclusion team to support all staff to engage and support this diverse group of learners.   
Heather believes in the power of investing in relationships with teachers, parents, and community members to develop a school curriculum and ethos which centres around inclusive practice. This involves developing strong whole-school practices around support for SEN and EAL learners and celebrating and centring the cultural wealth that families bring to the school. She is proud that during her time as Head of School her school was awarded IQM Flagship School status.
Heather is an advocate of Trauma Informed practice and a strong believer in the importance of Social-Emotional Mental Health (SEMH) provision to safeguard the wellbeing of all pupils and families.She is also passionate about the high-quality induction and training for new teachers, and has worked extensively in this area.