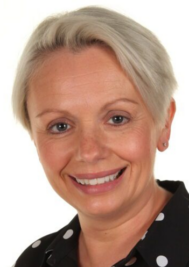 Susan Firth

IQM Assessor
Susan Firth is the Deputy Headteacher at West Rainton Primary School in County Durham. She is incredibly proud of the school's inclusive ethos, which is highly commended in the local authority.
Susan has been a teacher since 2002, and has taught all year groups, from nursery to Year 6.
She has a wealth of expertise within the Primary Curriculum, and a powerful understanding of what children need to be successful with their education, and equally important – life skills.
Many of Susan's experiences have led towards her future with inclusion, as it has always been vital for her to understand how pupils can be supported to access their educational entitlement.
In 2010 Susan became one of the first qualified SENCOs, and then evolved the practice in her previous and current schools.