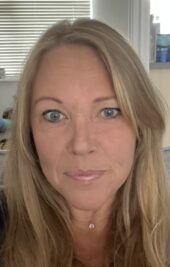 Sue Wight

IQM Assessor
Sue Wight is an accomplished and energetic teacher with a solid history of achievement in working with young people and families. She is a motivated leader who plans strategically, with exceptional skills in organisational and prioritisation abilities.
Sue's particular strengths lay within the Special Educational Needs sector and making sure students who need additional support, receive this. She has been successful in requesting over 45 Education, Health and Care plans (EHCPs) over the last 15 years across different local authorities.
Sue has worked within Early Years, Primary mainstream, Primary specialist provision, mainstream secondary, KS3 Pupil Referral Unit and offering Outreach support to a plethora of schools. The roles she has undertaken include: SENCo, Assistant Headteacher, Pastoral lead, Attendance Lead, Safeguarding lead, Transition Support lead, School Governor, SEMH lead, Head of Year for years 7-11, ASDAN Coordinator, Designated LAC Teacher, Mental Health Lead, Catch up Funding Coordinator and Investors in Pupils Assessor.
Sue has coordinated a number of whole school awards including IQM, Dyslexia Friendly School, ADHD Friendly School and Investors in Pupils. She is passionate about building positive relationships with pupils so they feel safe and secure in their learning environment and can flourish.