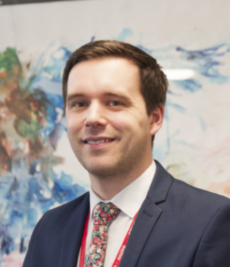 Tom Sergeant

IQM Assessor
Tom Sergeant is the Assistant Headteacher for Safeguarding and Inclusion at a large comprehensive secondary school in East Yorkshire.
His school has held IQM Centre of Excellence status for the last three years.
In this role, Tom oversees all inclusion support both internal and external, SEN, attendance and is the school's DSL.
Prior to this position, Tom has held various senior leadership roles, including Assistant Headteacher for Teaching and Learning, Director of Teaching School, SCITT Director and Subject Leader.
He has a passion for inclusive practice and ensuring that every child reaches their full potential through gaining access to the best support for them as an individual.
Tom is also a designated Specialist Leader of Education (SLE) and has worked with schools across the region, including both Primary and Secondary to support and develop practice.