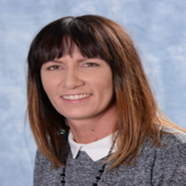 Sally Burston

IQM Assessor
Sally Burston is the Headteacher at Delamere School, Trafford. She is a trained SEND Reviewer and has carried out reviews in several large mainstream schools.
Sally has delivered training for Governor Services across Trafford, and is currently looking into training as an Autism Accreditation Moderator as Delamere has been an Autism Accredited School since March 2017.
Sally loves going into different schools as she finds she always learns something new about herself as well as being able to offer something useful to the colleagues she meets.
Inclusion has a high profile at Delamere and over time Sally and her staff have discovered new ways to fully include and engage all the children, in addition to reaching out to the local community.
The school recently developed a partnership with a local dementia specialist care home and the impact has been amazing for both residents and children alike.
This is just one example of how Delamere likes to operate in order to make a lasting difference to the lives of pupils and their families.