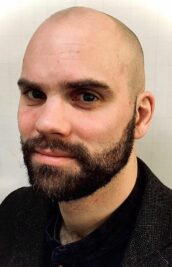 David Bowden

IQM Assessor
David Bowden is the Headteacher of a Northampton town Primary School that has held IQM Flagship status since 2016.
He has worked within education for the past 15 years both in Primary and Secondary Schools and as an Outdoor Education Facilitator.
David has a passion for developing inclusivity and the physical, moral, social and spiritual wellbeing of all individuals within a school, since these aspects underpin and bolster a child's academic achievement, helping them to become the best version of themselves.
David also supports other schools nationally to develop writing and oracy. As the founder of the poetry and spoken word brand 'Word Guerrilla', he seeks to give young people the confidence and esteem to stand up and speak out on issues that are important to them.