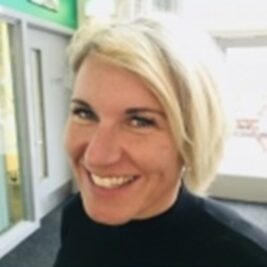 Tracy Cockayne

IQM Assessor
Tracy Cockayne is the Centre Manager of Sandwell Transition Education Partnership Service (STEPS) – Sandwell's provision for International New Arrivals, supporting Asylum seekers, refugees and economic migrants.
STEPS is a school-like setting and is part of Sandwell's school admissions process, created to safeguard children with EAL who are new to Sandwell.
From the age of 15, Tracy has worked with people with learning needs and disabilities at Sandwell Leisure Project.
She quickly realised her future was in SEN provision and became a Secondary SENCo on the Leadership team.
Tracy completed her degree in Special Educational Needs and Inclusion in Society, at Wolverhampton University, continuing at Worcester University to attain the National Award for SENCo's and returned to Wolverhampton University to complete her NPQH.
She is committed to inclusivity of pupils from all walks of life and believes every child has a potential that, when nurtured, can exceed all expectations, including their own.