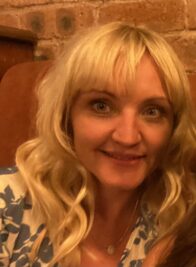 Gemma Robertson

IQM Assessor
Gemma Robertson is an experienced teacher, who has worked in a number of schools across Newcastle and North Tyneside, with 11 years teaching experience.
She is currently Deputy Headteacher and SENDCo at Greenfields Community Primary School in Wideopen.
Gemma successfully attained the IQM Inclusive Schools Award for her school in 2018-2019, before moving to Centre of Excellence Status.
Being Deputy Headteacher and SENDCO has given Gemma a wealth of experience in a number of areas.
She supports staff to improve their practice and deliver CPD sessions on improving teaching and learning and inclusivity.
This is not just for the school's own pupils but also encompasses its relationships with outside agencies, parents and the wider community.
Gemma also leads on Early Help Assessments and is a Designated Safeguarding Lead.