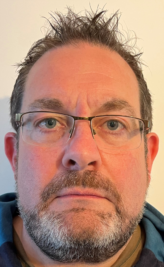 Cathal Lynch

IQM Assessor
Cathal Lynch is an experienced senior leader having worked in a range of mainstream and special provision.
He is a former Outstanding Headteacher, National Director of Day Schools MAT co-founder and conference speaker.
His first book 'Building Belonging – a systematic approach to school improvement and emotional well being' was released shortly before the pandemic.
Cathal works as an Educational Consultant, NPGH assessor and NPQ mentor, and will be fantastic in taking actions to promote a safe and inclusive school environment.