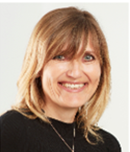 Tracey Capstick

IQM Assessor
Tracey Capstick has worked in Special Education for the past 23 years, including nearly three years as Head of School at a prestigious autism specific school in North London.
She has been a part of five outstanding Ofsted inspections.
Tracey is passionate about improving the quality of life of young people and throughout her career has tried to ensure all children feel they have equal opportunities in an environment that enables them to flourish.
She firmly believe in well-being for all, and is interested in the impact on the mental health of children following the disrupted education caused by the Covid-19 pandemic.