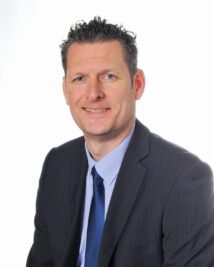 Craig Burrows

IQM Assessor
Craig Burrows is currently Deputy Headteacher at Burnham Grammar School in South Buckinghamshire. The school achieved IQM Centre of Excellence status in October 2022. Craig is also the SENDCo at the school and oversees the pastoral structure, he has also held the posts of Mental Health Lead and Pupil Premium Coordinator.  
Craig has worked in stand alone schools as well as nationwide MATs holding the post of SLE (Behaviour and Physical Education) within United Learning. Craig has a lot of experience in using sport to improve mental health both within the education sector and outside it through coaching rugby union at local and regional level. 
Craig is passionate about inclusion and is committed to reducing the impact of the many barriers that students have to encounter on a daily basis. Craig has witnessed how important the work towards Centre of Excellence status has driven forward the inclusion strategy in his school and looks forward to assisting other school in their journey along the same route.