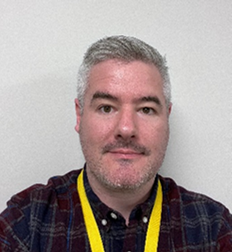 James Cook

IQM Assessor
James Cook is Leader of the Global Curriculum at Alt Bridge School.
Alt Bridge School is a three times outstanding specialist provision school for pupils aged 11 to 19 years. The school values every pupil, and colleagues share in their determination to ensure each individual achieves their best possible outcomes.
James started out as a mainstream teacher working across phases and found his calling in Special Education.
James has worked in Special Education in Knowsley since 2005. He has experience of teaching across many phases ranging from EYFS through to KS5 across different LAs, mainstream inclusion and special education. James is passionate about working with, and for the needs of his learners.
James started his career in SEND as a one-to-one Teaching Assistant and worked his way up to middle leadership where he had the opportunity to influence learning and develop outcomes for learners across school in close collaboration with colleagues and stakeholders.
Professionally, James has worked to gain NPQML and NPQSL status.