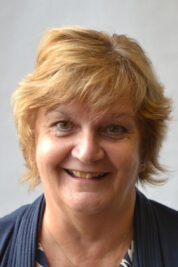 Pam Ash

IQM Assessor
Pam Ash has a range of experience working in Mainstream Secondary Schools, and a Tertiary College where she taught Post-16 students as well as adults.
At the end of her career, Pam is working as a Deputy Headteacher in a Secondary Special School. Pam's current school holds IQM Flagship Status and she is a committed member of one of the organisation's cluster group. She believes there is much to learn from visiting other schools and hearing what they are doing.
Pam has always been committed to inclusion and is passionate about creating opportunities for all young people to meet their potential.