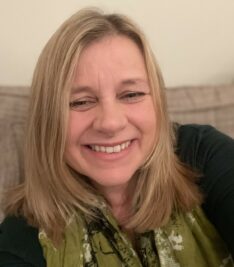 Jo Dormer

IQM Assessor
Jo Dormer is currently Deputy Headteacher at Cranfield Church of England Academy,  a post she has held since 2012. Jo has worked in education for over 27 years across three Local Authorities in a range of settings. She has held a wide range of leadership posts during this time.
Jo is passionate about delivering a high quality, inclusive education for all, giving children the opportunity to flourish and develop to their full potential. She has been involved in the strategic development of provision at both School and Local Authority level, and has led many whole school strategic projects impacting on standards and outcomes for pupils.
Jo is currently lead school provision for SEND, EAL, HA+, pupil premium, safeguarding, behaviour, mental health and wellbeing, LAC and PLAC children. She is also driving forward the school's commitment to becoming an OPAL school, emphasising the important role play has on the development of the whole child.
She is committed to sharing good practice and facilitating the development of skills for others. Jo has delivered training across a range of audiences, including local colleagues and university students. She led the professional study group in the Local Authority and for her local school cluster. She currently sits on the steering group for Central Bedfordshire SENDIASS, acts as a SEN expert in Exclusion Reviews and leads a SEND coffee morning group for parents of children with SEND.
Jo believes the culture and ethos of a school, developing excellent relationships and communication with all stakeholders, is a priority and impacts on the educational and personal outcomes for pupils. She has led her current school to the successful achievement of IQM's Inclusive School Award and looks forward to working with other schools as they travel on this journey.