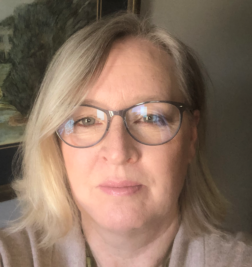 Johanna Walkley

IQM Assessor
Johanna Walkley is an educator and international consultant who specializes in working with other educators in the field of SEND and inclusion.
Her areas of focus include auditing SEND provision and planning action plans for Primary Schools, as well as working with families who have children with additional needs and aims to encourage a collaborative approach to working with appropriate agencies.
Johanna's 36 years of educational experience includes Special Needs and Primary Leadership roles across Europe, Dubai as well as London and the West Midlands.
Between 1997 and 2000 Johanna taught in an International School in Copenhagen, Denmark. Since her return to the UK Johanna has endeavored to incorporate her experiences into her own classroom practice.
Her experience has ranged from Class Teacher, Subject Lead, SENDCo and Headteacher.
In the last six years she has worked as a Director and Consultant successfully supporting schools in transforming their special educational provision and raising standards.
Johanna is registered with the British Psychological Society and is registered to use standardized assessments to assess attainment and progress.
She has 12 years of experience of working as an assessor in both the Primary and Secondary Schools.