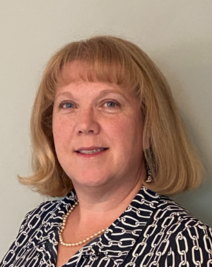 Helen Harris

IQM Assessor
Helen Harris has received the Pearson National Teaching Silver Award for Excellence in Special Needs Education.
Helen believes people should come first and endeavours to understand the individual pupils, parents and staff she works with in order to support them to overcome the challenges they face.
She aims to continuously reflect in creative and innovative ways on working practice so as much time as possible is spent on working with people whilst still maintaining high standards of practice with regards to the special educational needs code of practice and other statutory requirements.
Helen has been the Special Needs Officer for The Tapscott Learning Trust since September 2021 and was Lead SENCo at Kensington Primary School prior to that.
Kensington Primary School is an IQM Flagship school.
Helen started her teaching career in 1994 and undertook the NASENCo in 2001 during its first round. In this time she has worked in several London boroughs.
Helen has had extensive experience of working with pupils on the autistic spectrum and with their families. In the past she oversaw the running of an ASD resourced provision.
She has been part of the successful leadership teams of several schools throughout their improvement journey's including her current school.
She now draws on this experience to deliver Autism Educational Trust training and support other to develop their SEND practice.