St Edburg's CE Primary School has achieved the Inclusive School Award with Centre of Excellence status.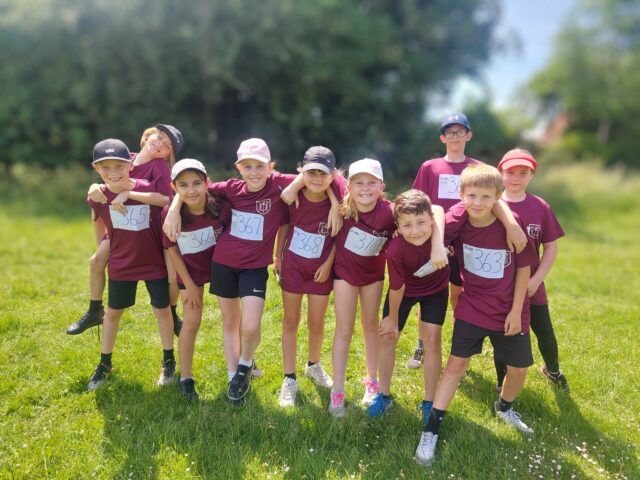 Driven by Strong Values
St Edburg's Church of England Primary School is a truly inclusive school, driven by strong values.  Our Assessor felt it was a pleasure to spend two days in such a lovely, calm, welcoming, warm environment with happy children and happy staff who work collaboratively with parents, Governors and the local community to make up the St Edburg's strong family.   
At St Edburg's, they have carefully unpicked their vision and there is a wonderful focus on: empowering children to shine; causing great joy for all; and on children becoming courageous advocates for positive change in the school, local community and the wider world.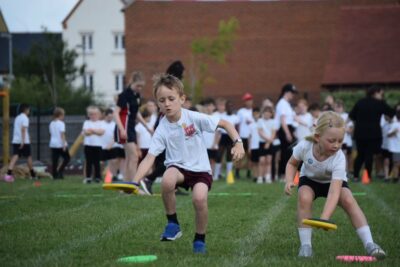 Everyone is included in the St Edburg's family; children are inspired to make a positive change and encouraged to interact with the local community.  This is achieved through the teamwork and shared common purpose.  There are no glass ceilings at St Edburg's; a consistent message of "there are no limits" for our children runs throughout the school.  Each child is known and every effort is made to meet individual needs and overcome barriers so that all children can learn, play and grow. 
Last year, 4 children received such amazing support while learning part time in The Nest that they were able to rapidly develop the skills needed to reintegrate fully into mainstream classes this year.  The Forest School programme unlocked school for another child, whose attendance rapidly improved, as a result of this bespoke intervention. 
Shape of an Angel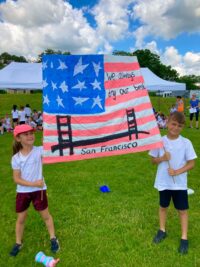 St Edburg's is designed in the shape of an angel with a round room as its head and the library, in line with the school's focus on reading, situated in the heart's space.  The 2 Key Stages have a wing each.  The architect clearly understood the ethos of the school.  Walls are vibrant and colourful, celebrating pupils' work, providing learning prompts and information.  
The new Headteacher who started at St Edburg's in September 2022 used his appointment as an opportunity to capture the feel of the school.  Staff had to produce a radio or television advertisement promoting the school.  This creative approach provided the Headteacher with an invaluable insight into the language and ethos of the school.  He is ambitious for and passionate about the school and its place and importance in the local community.  
The school is expanding and is heavily oversubscribed.  A second site is being built meaning that Key Stage 1 (KS1) and Key Stage 2 (KS2) will then be based on different sites.  The leadership team and Governors are giving careful consideration to the impact of this move on the school to ensure that the vision and ethos of this lovely primary school is retained and enhanced.  
Learn from Their Mistakes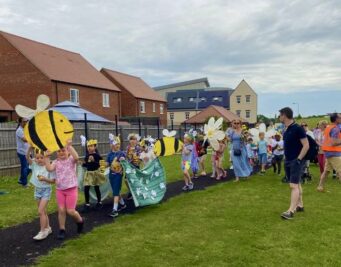 The presentation given to prospective parents sums up exactly what children experience at St Edburg's; they play, are nurtured, explore, investigate and enjoy learning.  They take risks and learn from their mistakes.  All opportunities for learning are capitalised upon.  Classes are given new names each year and are a talking and learning point.  They were named after inspirational women last year and after cities this year.  The pupils were able to speak all about their city and this information is displayed on the geography board in the hall.  
Pupils are clearly happy and enjoy school.  In a recent questionnaire, 90% of pupils said they feel safe at school, 98% said they enjoy being part of the St Edburg's family, 95% felt they were treated equally in school and 98% said that the school encourages them to respect people and treat everyone equally.  These statistics are testament to the inclusive ethos which is so embedded at St Edburg's.  
Amazing Impact 
The school is an outward facing school, keen to share best practice and continue to learn and grow as a school, by being an integral part of a wider local, national and global learning community.  The wonderful, enhanced provision, The Nest, which currently supports a small group of pupils with autism, is recognised within the authority as an example of best practice for other provisions and the school benefits hugely from the work of the Deputy Headteacher who is a Maths Mastery Specialist and is currently supporting 31 other schools.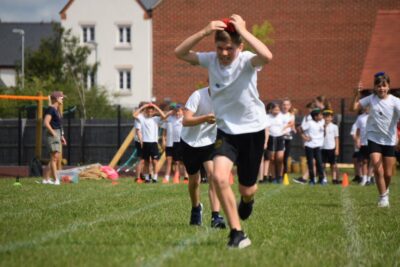 The Business Manager has been shortlisted for a Pearson National Teaching Award – Unsung Hero Award.  The submission was a joy to read; he is clearly a St Edburg's star and obviously has an amazing impact on the lives of the children and parents.  
The individual child and their needs are of paramount importance to the staff at St Edburg's.  Nothing is too much trouble.  Staff are both proactive and responsive to ensure barriers are removed, targeted support provided and every child is challenged to ensure they achieve the best they can.  Each and every child is known really well.  The SENCo is solutions focused and has a proactive approach with a clear emphasis on early intervention.  Parents are fully involved in all decisions and the SENCo ensures that parents fully understand the provision for their child.  
Find out more about the IQM Inclusive School Award
If your school is interested in obtaining the IQM Inclusive School Award or you wish to talk to a member of the IQM team please telephone:
028 7127 7857 (9.00 am to 5.00 pm)
or email: info@iqmaward.com for further details.
Want more information on the IQM Award? Click here to request your free IQM information pack.