The Beacon C of E Primary School has achieved the Inclusive School Award with Centre of Excellence status.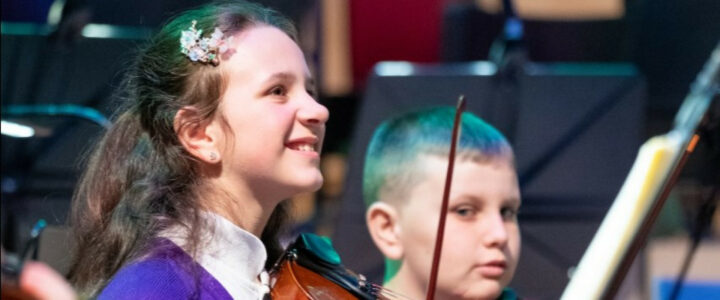 Incredibly Welcoming and Inclusive School
The Beacon C of E Primary School Team is an incredibly welcoming and inclusive school. It was this warm welcome the Chair of Governors received when he first visited the school which led him to become a Governor. It is abundantly clear that leaders and staff at The Beacon adapt their practice, provision, and policies to meet the specific needs of the children in the school and the community the school serves. In the words of the Vicar, "It is a local school, and all are welcome, we have an inclusive admission criteria."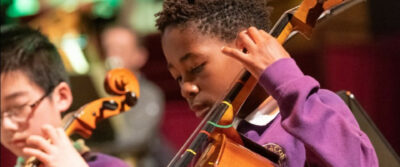 The school has a strong Christian ethos, but it was clear from everybody our Assessor spoke to that its primary purpose is to serve the local community and welcome families of all faiths and none. The pupils encapsulated this by drawing attention to displays around the school which help to show families of different faiths that they will be welcome. The school is within the fourth highest diocese area for deprivation, and 46% of pupils are Pupil Premium (PP). Outcomes are good, well above national in Maths and Writing. Pupil progress data is very strong. Giving pupils cultural capital, broadening horizons, and raising aspirations is hugely important to the leaders of the school, which they do impressively well. The school has grown over the last few years and has become more diverse in terms of its intake, welcoming many more families who are new to the UK. To ensure that the school was doing all it could to meet the needs of these pupils and their families it embarked on the journey to become a School of Sanctuary which it achieved in summer 2023. The Beacon C of E Primary School is an outward facing school. Change is embraced and seen as a wonderful opportunity to improve provision and practice. The Beacon is a school that recognises that if you stand still, you risk going backwards.  
'Learning Together'
The school's vision, 'Learning together, Following Jesus' is very apparent in all aspects of school life at The Beacon PS. Leaders are passionate about a learning together approach to education. There are so many practical examples of this. The vision is collaboratively reviewed every year and is accompanied with a biblical reference. This came from staff and Governors, who were all asked for a biblical story or quote which they felt encapsulated the school vision together with a reason for their choice. A summative response was compiled from these to explain what the school means by 'Learning together, Following Jesus.'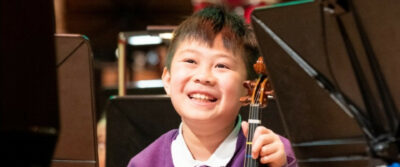 A significant strength of The Beacon PS is the way in which members of the school community work together as a team to ensure that the children are known, and their needs met. It really is, as the Headteacher described it, "a big family." Parents clearly articulated how well they feel their child is known and understood, "They know the ins and outs of my child. Staff know how to get them settled and how to approach teaching them." Staff are attentive to even the smallest things and this means they never miss anything.
A parent Governor told our Assessor, "I am proud to represent the school as a Governor and parent councillor as I don't think there is another school in Liverpool that works so well as a team." Parents described a lack of hierarchy and feel they can approach any member of staff. We are all going to work together, all of us" said the Special Educational Needs Co-ordinator (SENCo) to reassure a child and their family on the gate on the morning of the IQM second day. The Senior Leadership Team (SLT) know their families and proactively build relationships with parents so that they pick up issues at the school gate, supporting parents and children who might have had a difficult start to their day. 
Amazing Pupils
Our Assessor had a fantastic tour of the school from some amazing pupil advocates. They showed the school's reflection area in which any child can sit and think, take time out and maybe write their thoughts on a cut-out heart or hand which are added to a display. One heart they chose to show me said simply, "Be kind and respectful to people." On a hand a child had written "I am grateful for my family, technology, dog and shelter." The pupils are aware of the school values and the importance of them in the life of the school and in the wider community. This term the school is focused on the value of generosity. The pupils showed our Assessor the interactive generosity display. They explained that anyone can take a cut-out star and write on it. One star had written on it, "We are showing love to everyone in the school."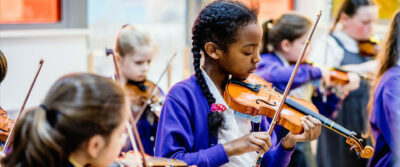 Inclusion is a core value of LDST (Liverpool Diocese Schools Trust), led by a Designated Inclusion Lead. All policies are scrutinised and reviewed through the lens of inclusion in order that they meet the needs of the communities served by their schools. There is trust wide inclusion focused Continuous Professional Development (CPD). There is a Special Educational Needs and Disability (SEND) network to facilitate SENCos sharing best practice and inform trust strategy development and resources such as a trust-wide costed provision map. The current focus is assessment, ensuring that data for SEND pupils is used to inform teaching. This group is also embarking on an action research project looking at effective communication with all SEND stakeholders. Leaders at The Beacon PS are highly regarded and are relied on to share their practice across the trust. The LDST lead was effusive in her praise of the staff at The Beacon in terms of their inclusive practice. "The engagement at The Beacon is second to none."  The school never do anything in half measures. SEND and inclusion is everyone's responsibility at The Beacon."  
Finally, a few words from parents and pupils. 
• "The range of extracurricular activities on offer is phenomenal," – Parent Governor.
 • "I was really proud to watch my child and the rest of the school at the Philharmonic," – Parent.
 • "They do not give up on any child. Each day is a new day. There is genuine care from every member of staff for every single child." – Parent.   
 • "You know you can trust the staff to check on your child," – Parent.  
 • "Everyone is welcome, everyone is equal," – Pupil. 
 • "No matter what your gender and who you love, we are all equal," – Pupil.  
Find out more about the IQM Inclusive School Award
If your school is interested in obtaining the IQM Inclusive School Award or you wish to talk to a member of the IQM team please telephone:
028 7127 7857 (9.00 am to 5.00 pm)
or email: admin@iqmaward.com for further details.
Want more information on the IQM Award? Click here to request your free IQM information pack.
• Our inaugural National Inclusion Conference will take place on the 27th November, for further details click here.