St Mary's CEVA Primary School has achieved the Inclusive School Award with Centre of Excellence.

Dream, Believe and Achieve
St. Mary's CEVA School in Kidderminster is a voluntary-aided Church of England primary school and nursery with 215 pupils on roll aged 2-11 years. 
The school is located in a deprived area and has a high proportion of pupils who are SEND, EAL, and PPG. The school also has a high percentage of transient pupils.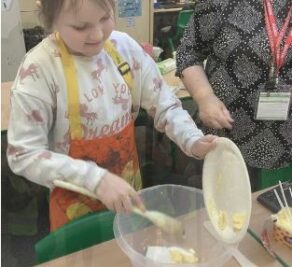 The school's vision is "Dream, Believe and Achieve," and they want every child at St. Mary's to aspire to greatness. To meet the needs of their diverse student body, the school is continuously changing their provision. Inclusion has been a key priority for the school over the last 5 years, and it has been at the heart of everything they have done. 
The school is proud to be a Trauma Informed School (TIS), a Thrive school, and have a full-time Nurture provision. They also have a language class for preschool children that serves the local and wider community. 
Outdoor Classroom
The school grounds are well maintained and provision for playtimes is very good with climbing frames, a MUGA and plentiful choices of activities. There is a big building project taking place over the summer to further improve this with an outdoor classroom and birds' nest tree house being constructed which will accommodate a whole class.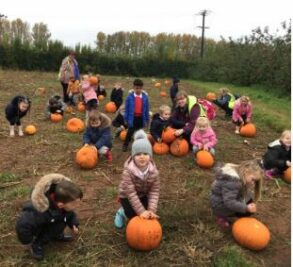 The school was hit hard by Covid but remained open throughout. Staff are always prepared to go the extra mile for pupils which was exemplified by putting the school library into the minibus and driving it around to visit children so they could continue to choose a book to borrow. 
There is a 24 place Speech and Language unit onsite as well as a small SEMH class and 4 pupils in nursery are awaiting a place in a specialist setting. 
The school match funds 15 free hours for pupils with existing siblings in school to allow a full 30 hour offer to support families and ensure pupils are Reception ready for the following year. 
Making Progress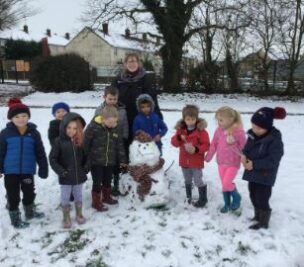 The school was last inspected by Ofsted in November 2022 and was judged as Requires Improvement. The inspectors found that the school was making progress and that big changes to the curriculum had been made but there was still more to do. Key areas for improvement that were identified include: attendance, early phonics, early years' curriculum. The school has since taken steps to address these areas of improvement. They have introduced a new school improvement plan. Behaviour, SEND, personal development, leadership and mathematics are all identified as strengths. 
Mental health first aid is available to staff so that they can be signposted to appropriate support. They feel well supported and know that they can raise issues with leaders at any time. They know they are appreciated and ECTs really value the support of their mentor.
St Mary's is a truly inclusive school and is engaged in life changing work. Governors and leaders are strongly committed to inclusive practices and celebrate difference in all its forms. This is seen as a strength by pupils and something they are proud of.  
If your school is interested in obtaining the IQM Inclusive School Award or you wish to talk to a member of the IQM team please telephone:
028 7127 7857 (9.00 am to 5.00 pm)
or email: admin@iqmaward.com for further details.
Want more information on the IQM Award? Click here to request your free IQM information pack