Forest Academy has been assessed for and achieved Centre of Excellence status.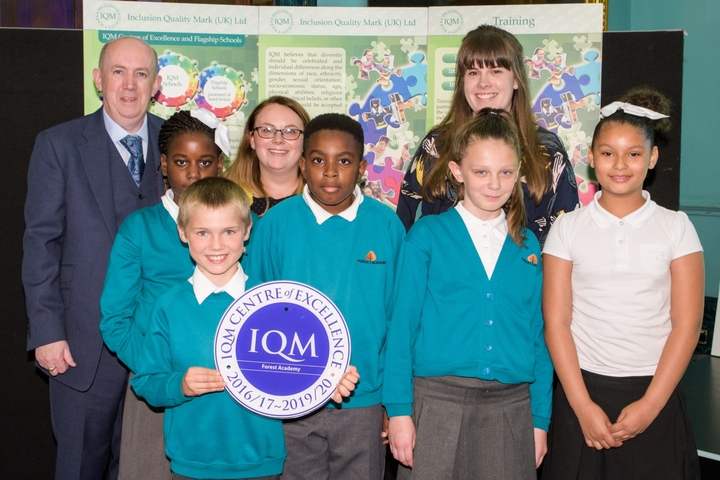 Quality Learning Environment
Forest Academy is a warm, caring and welcoming school which benefits from a high- quality learning environment. The school's vision, ethos and core values are promoted very effectively by the headteacher's purposeful and focused leadership. She is ably supported by the deputy headteacher and leadership team. Staff, governors and parents buy into the school's core values; "Achievement for all, excellence, inclusivity, integrity, responsibility, perseverance, collaboration, creativity." As a result, pupils enjoy learning and make good progress and staff work together to ensure all their needs are met. It is very clear from seeing the school's work, the response from pupils, staff, parents and governors and from the documentation, that Forest Academy is a good school which has inclusive practice at its heart.
Behaviour is Very Good
Pupils' behaviour is very good. They are polite, confident and courteous and are really positive about their school. Comments included, "Teachers are hard-working", "They encourage us to learn", Teachers are joyful", "We get to use our imaginations", "The dinner ladies are caring", "Teachers are enthusiastic", "They are helpful", "Lessons are fun", "Lessons are amazing", "Lessons are enjoyable" and "Lessons help us to learn something new."
Self-Reliance and Resilience
Pupils know they can raise any issues that are troubling them with staff and also in a variety of other ways: for example, through worry boxes which are in all classrooms, talking to school ambassadors, sitting on a friendship bench in the playground, self-referring to Place2B or by speaking to the pupil and family support worker. If they encounter difficulties in lessons they also have a range of strategies they know they can use: for example, the 3B4Me or BLP approaches. As such, they are very confident that things will be sorted out and they also develop self-reliance and resilience at the same time.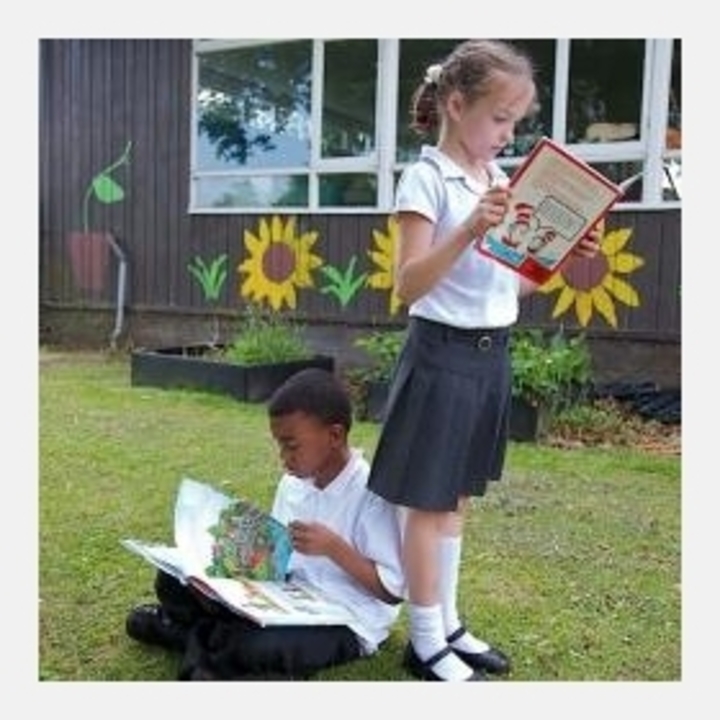 Relationships are Very Positive
Relationships between pupils are very positive in classrooms, around the school and in the playground. In lessons, pupils are well focused and engaged with their learning. They cooperate well in small groups, for example, when working with their talk partners, as well as when working as a whole class. They reflect the values of a Rights Respecting School and show genuine respect for each other and a real enthusiasm for learning. For example, in Year 2, pupils in the learning zone had a good understanding of the value of coins and the combinations they could use to buy items. In Year 4, pupils came up with interesting ideas about what they would do with a magic ring that would make them invisible for 24 hours. The majority wanted to help others and listened attentively to each other's ideas. In Year 6, pupils co-operated well in groups when solving number investigations. Pupils trust and respect each other and the staff working with them.
Staff Know the Pupils Very Well
Teachers and learning support assistants know the pupils very well, as a result of which good attention is paid to individual needs, whether this is through one-to-one or small group interventions. The focus on individual needs is impressive and is at the heart of the school's inclusive practice. Staff go the extra mile to ensure that all pupils make good progress overall with their learning and this was evident from what pupils and parents said. Initiatives like Place2Be and the work of the pupil and family support worker play a very important role in getting pupils to be in the right frame of mind for learning.
High Expectations of All Pupils
Staff have high expectations of all pupils. This, together with the attention to individual needs and talents, is rewarded by pupils who enjoy their learning and who also know what they are expected to achieve. This approach brings to life the school's ethos, which is: "Forest Academy's culture strives to ensure that no child is left behind in their education, to support every child to succeed. We will fulfil the entitlement of all children to the best primary school education, whatever their needs, support and enable them to have full access to the curriculum, gain the basic skills and to fully participate in the life of the school." It is this determination and vision, led effectively by the Head-teacher, that is helping pupils to make good progress. This collective effort not only helps pupils to develop real enjoyment for learning but also promotes a strong sense of commonality of purpose amongst staff.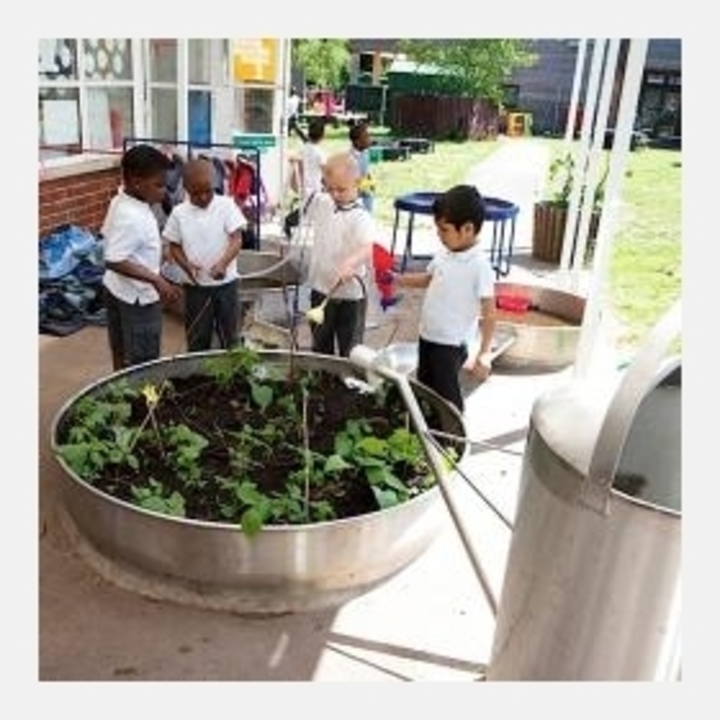 Staff are Very Positive about the School
Staff are very positive about working in the school. Their comments included: "Everyone cares, from the children to the headteacher", "It's a cohesive staff and a really nice place to work", "Staff are extremely hardworking", "We are a good team", "Everyone works together", "We are flexible and adaptable", "The learning support assistants are amazing – they go above and beyond (what is expected)", "NQTs can go to anyone for advice", "Staff forums help us to raise any issues easily", "Staff are very supportive."
Parents are Positive about the School
Parents are really positive about the school and particularly appreciate the visibility of the staff at the end of the day. They find the school welcoming and friendly and feel that the accessibility of staff makes it easy to get any worries or concerns dealt with quickly. Comments from parents included, "Support from the school is amazing", "Children settle really well", "We are never left with any worries", "Whatever the problem, it will be sorted out", "Staff are very friendly", "Staff are approachable", "Staff are very supportive", "You see happy faces (amongst staff)", "Children feel safe and comfortable in school", "Children are happy and excited about coming to school" and "Children make very good progress."
Communication with Parents is Very Efficient
Parents are very happy about the way the school communicates with them, particularly as they can access much of it online through the comprehensive and informative school website. They receive telephone calls, emails, texts and newsletters and find it easy to talk to staff. Parents are confident that any concerns they may have will be dealt with quickly and effectively. Above all, they value the staff's friendly, approachable and supportive manner.
The Learning Environment is Very Good
The learning environment inside and outside the school is of very good quality. All rooms and designated spaces are used effectively to support pupils' learning, particularly those with additional needs. The staff room is also of very high quality and as such promotes staff wellbeing very effectively by being attractive, comfortable and welcoming. Attractive and colourful displays in classrooms and around the school clearly demonstrate just how much pupils' work is valued and also how their achievements are recognised and celebrated. Attractive and spacious outside areas are used well for play and outdoor learning. These include a large field, peace garden and other garden areas. Play spaces, including separate areas for EYFS, Key Stage 1 and Key Stage 2, are inviting and include seats and benches, trim trails, various playground markings for games, a performance area, sand story area with story chair. Beautiful mature trees make outside spaces particularly attractive. The school is kept very clean and tidy, both inside and out, which makes an important contribution to the overall high quality of the learning environment.
Find out more about the IQM Inclusive School Award
If your school is interested in obtaining the IQM Inclusive School Award or you wish to talk to a member of the IQM team please telephone:
028 7127 7857 (9.00 am to 5.00 pm)

or email: info@inclusionmark.co.uk for further details.
Want more information on the IQM Award? Click here to request your free IQM information pack.