Chaucer School has achieved the Inclusive School Award.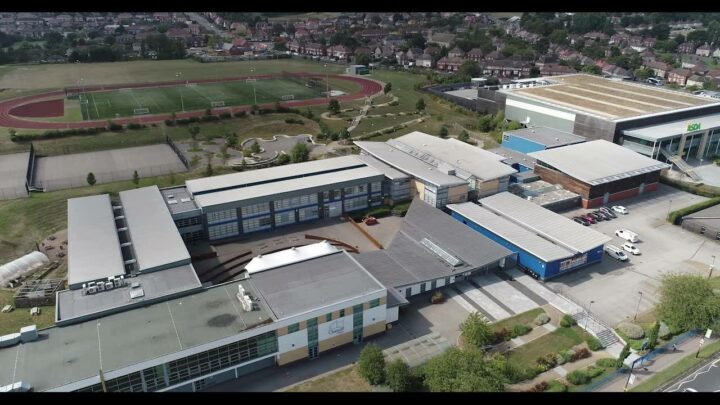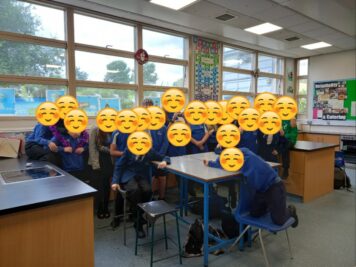 Vision of Collaboration and Aspiration
Chaucer School is part of Tapton School Academy Trust, a Multi-Academy Trust (MAT) in Sheffield consisting of schools working across a diverse range of communities.  The Chief Executive Officer's (CEO's) vision is one of collaboration, aspiration and improving outcomes for all.  The Trust's vision can then be seen more intensely in Chaucer School and the nature of the children and community it serves. 
There is no disguising the fact that the school serves one of the most disadvantaged wards in England.  The challenges faced have been documented and shared widely and leaders are confident that they have support from the Trust and Local Authority (LA) to make rapid changes to ensure that the school is a safe space for all children; a place where they can flourish and thrive. 
Leaders respond to the needs of the children, young people, and their families.  Several hubs have been designed in the school to support the most in need.  Over the past two years, the Headteacher has guided other leaders to focus on educating the whole child.  Staff are aware that children and young people need to develop trust with adults, and work to build positive relationships.   
Being 'Chaucerised'
The staff talk about being 'chaucerised'. This is what some staff say happens once you start working at Chaucer School – it becomes a part of you.  The dedication and commitment seen by some staff was inspiring.  Talking to some staff about their Chaucer journey was intoxicating.  Their passion for the school and the support for children and their families inspires you to want to work there and be a part of the team all working to make children's lives better.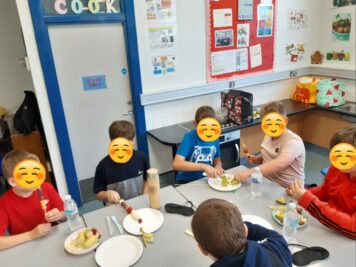 The support from Governors and parents is appreciated by leaders and staff.  The Chair of Governors has been on a journey with the school and is proud of the commitment and 'over and above' attitude of the staff.  The Chair truly believes there is a 'pace of change' and a real drive to bring both the pastoral and academic sides of the school together.  There is a constantly reinforced message that staff and stakeholders understand the importance of meeting children's emotional needs as well as academic requirements. 
Stakeholders with a Voice
Parents spoke with confidence about the school, demonstrating that they are viewed as stakeholders with a voice.  This was demonstrated before the day started as the assessor observed parents and carers talking with staff in the reception area.  Parents and carers feel welcomed and, as a result, are regular visitors to the school.  Parents praised the staff for the time and effort they put into supporting children, particularly those with SEND, to achieve their full potential. Each parent talked about their children's experiences at the school and that they 'couldn't ask for any more.' 
The children who spent time with the assessor spoke candidly about their experiences and what their hopes were for their futures.  The assessor found those children to be warm, welcoming, intelligent, and articulate.  It was a privilege for the assessor to have spent time with those children.  It is easy to see why the staff feel 'chaucerised' after meeting some of the school's cohort. 
Leaders describe inclusion as a strength of Chaucer School.  They acknowledge the school is facing challenges, however, their spirit and passion for the journey they are on is relentless and unwavering. 
Under the passionate and expert leadership of the Headteacher and her Senior Leadership Team (SLT), the school has established a system of support for all staff which includes robust mentoring and coaching for everyone.  In their journey towards creating a better school, leaders are welcoming and supportive of staff wanting to forge a career at Chaucer and have ensured progression routes for teachers early in their careers. 
The curriculum at Chaucer is developing to ensure all students can actively engage in their educational journey.  Central to the design of the Chaucer curriculum is to provide all students with a depth of knowledge and a rich understanding of a broad range of subjects, reaching beyond the traditional.  
Welcoming, Warm Atmosphere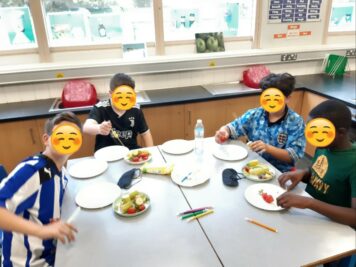 The school has a welcoming, warm atmosphere.  Curriculum areas are organised in clusters, with bright and vibrant displays adorning the corridor 'advertising' the subject's intent and impact.  Leaders have developed facilities and resources to ensure students have access to a high-quality and engaging environment.  
Leaders at all levels collaborate to analyse data and support all students at Chaucer to realise and achieve their full potential.  Following every assessment window, senior leaders along with subject leaders analyse the data, looking at the whole child.  The data is Red-Amber-Green (RAG) rated and analysed at a student level and at identified group level.  This allows support and intervention to meet the most vulnerable students and groups where educational disadvantage arises. 
The assessor spent two days at Chaucer School and met with several students from across all key stages and found those students to be a pleasure to talk to.  They all presented with positive attitudes and the confidence to speak openly and honestly to the assessor.  The school's three core values of respect, responsibility and kindness were fully demonstrated by these students.  
Leaders report that there has been significant work to build more effective relationships with the families of the students who attend Chaucer School.  Previously parents and the wider community had been very negative about Chaucer School, staff and processes.  The school has been proactive in encouraging more active involvement through its website, newsletter and social media outlets.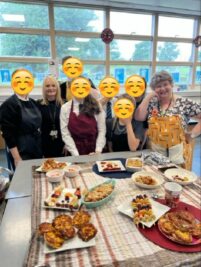 Staff at Chaucer are working hard to break down barriers within the community through meetings, invitations to school events, participation in school events and have previously been involved with local community workers to try to bridge the gap between parent perception and what the school is like in reality. 
If your school is interested in obtaining the IQM Inclusive School Award or you wish to talk to a member of the IQM team please telephone:
028 7127 7857 (9.00 am to 5.00 pm)
or email: admin@iqmaward.com for further details.
Want more information on the IQM Award? Click here to request your free IQM information pack