St. Mary's CE Primary School achieves the Inclusive School Award with Centre of Excellence.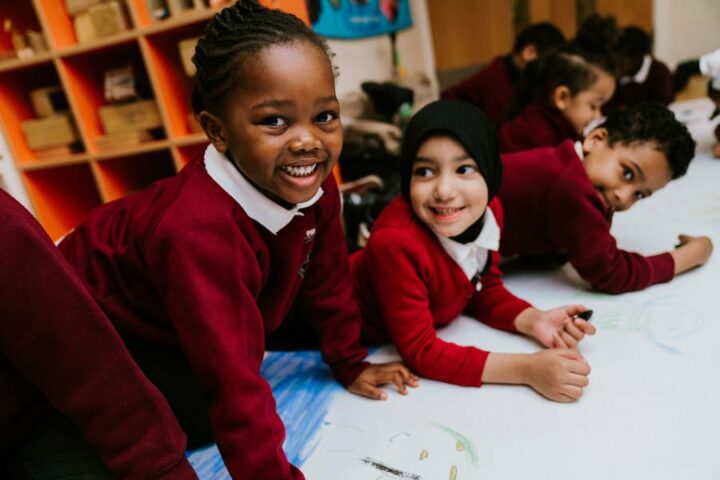 'Aspirational Journey'
St. Mary's CE Primary School is a larger than average, inner-city primary school with 439 pupils on roll.  The school is recognised as having 14 out of the 17 possible ethnic groups (currently 98% BAME), and data also shows that the proportion of pupils who are disadvantaged is well above national average, including those in receipt of FSM and Ever 6.  Moss Side, the community that they serve is recognised as one of the most deprived wards nationally, and the school deprivation indicator is in the 5th quintile, (most deprived) of all schools.  It is an incredibly diverse school community; however, it quickly becomes evident that St. Mary's is a school that is 'never complacent' but sees 'learning as a never-ending aspirational journey for all stakeholders.'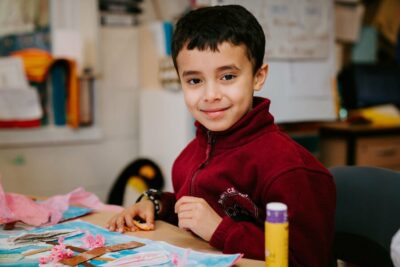 The aspirational, dedicated, Headteacher and Senior Leaders have established an inclusive school which sits at the heart of its community.  It is a safe place, a haven for all who are associated with it.  The school communicates and works effectively with several partners across the Manchester city and nationally, and inclusion and rights are at the centre of all they do.  There is a drive for academic excellence, with a strong belief in inclusion for all children and families in school but equally, across the wider educational context as well.  One parent shared; 'St. Mary's is like paradise; you sense you belong as there is a unity of cultures blending together in a huge effective partnership.' 
Strong Capacity to Listen
The school enjoys links with several partners within Manchester. They participate in projects such as the Heart of Manchester (HOM), Parental Inclusion Partnership (PIP), Hulme and Moss Side Cluster, Teach Manchester Alliance, Pupil Parliament and the Headteachers is the primary representative on the Manchester Children's Board. They are also a National Support school and lead school for the Math's Hub Partnership which has seen them be involved in action research and reporting back at city conferences.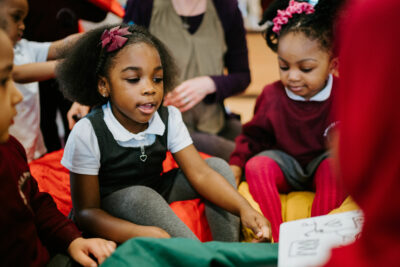 The school delivers professional development to others as well as bringing new research practice to their staff and ensures their own actions and mechanisms for impact measurement are assiduously undertaken. There is a strategic and pragmatic process of analysis of all undertaking and their relevance to the pupils they teach is the driving force of wanting to be involved with all opportunities offered from anywhere for them.
They showcased how they have embraced UNICEF rights respecting articles, recognizing how their children have first-hand experiences of many of these, and have implemented them in working practices. They foster a 'strong capacity to listen, act and adapt,' therefore they achieved this award at 'Gold' level.  
Safe and Inspiring Place 
Their success is because any action by the Leadership Team is pragmatically planned and scaffolded to ensure success. Systems are securely embedded at St. Mary's and there is profound intellectual and pragmatic capability demonstrated in everything that this school undertakes. Everyone endeavors to reach for 'a world class educational offer,' wanting to see boundaries spanned and all barriers diminished, it is certainly a team with a 'fusion of strengths, used to celebrate diversity.'  They are a team which relentlessly drives forward their principles of equality, dignity, respect, non-discrimination, and partnership practices each day. This way ensure that St. Mary's is a 'safe and inspiring place to learn.' 
The school's vision clearly articulates inclusion, as it is one where 'everyone is respected and included.'  The school exemplifies its Christian values alongside incorporating the UNICEF Rights Respecting agenda. This vision inspires every aspect of the school, and it is a caring place to be where everyone genuinely cares about each other. A school where everyone achieves, being supported every day to be better than their previous best.  Respectfulness is everywhere and everyone remembers manners and to respect one another and the world they live in. This clarity of their vision goes further and is articulated into the school Christian idea that all should 'Love thy neighbour' translating this into everyday encouragement to value the uniqueness of everyone in their family.  It was evident during the assessment that the whole team demonstrated the heartwarming way in which they 'care' about each other, there was total trust and confidence shining through in all that they do together to make St. Mary's the school that it is. 
Welcoming and Friendly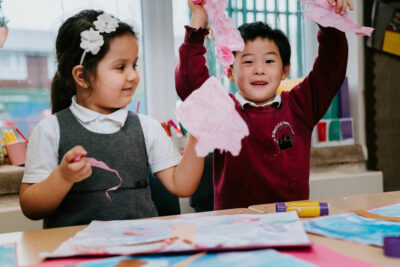 St. Mary's is not just a school but is a whole community, a place where 'one stop aims to fix all.'  A strength is the way that the huge team is both welcoming and friendly and works together to celebrate individualism. The staff spoken with are all passionate about their roles within the school and felt that they had the encouragement and support to develop different aspects of the school to promote inclusion to its full.  They comment that it is a place, where whatever the problem may be for any individual they will endeavour to 'make things better.'  For example, the school provides an interpreter whenever necessary and when communicating in print will ensure translation into the mother tongue of all its families is done without needing to ask.
The 'Pastoral Team,' a group of staff who work tirelessly to ensure that there is an ease of communication with parents is well thought of.  Parents are extremely positive of the school and many comment how the school is a 'safe haven, my home from home,' a place where they can come to meet other families and access advice and support at any time in the bungalow. Due to this strong trusting relationship, many parents volunteer within school, taking roles such as reading with pupils, accompanying trips, and raising money for the school and charities. 
Recognising the diversity within their school, Governors and leaders have embraced this and their approach to learning about international harmony encourages critical examination of local and global issues.  Through a site movement in 2000 they understand the need for our next generation to be educated on an awareness of global learning and this holds a significant place within the curriculum offered. Global learning goals are built into lessons across the curriculum supported by an enthusiastic curriculum lead.
The teaching team plans and holds dedicated 'Manchester Citizen awareness' learning, which promotes the pupils to learn about Black history and women who live locally who have changed the world such as amongst others Emily Pankhurst.  Highly impressive displays show how this innovative approach 'really engages the pupils' and they show a real enthusiasm for becoming well informed Manchester and global citizens. They talk openly when asked about their and others heritage and understand the importance this has on taking their role as a global citizen in the future. Through this they are also given a voice and encouraged to have an opinion and the enthusiasm within the pupil group representing the school had innovative ideas on how to make our global world better. 
Personal Development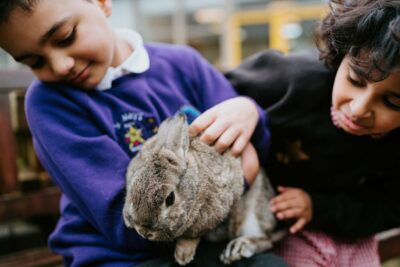 At St. Mary's, adults support for pupils' personal development and the many strategies and tools they have in place to promote the wellbeing, resilience, safety, and positive attitudes of children is one to be proud of.  Safeguarding and attendance monitoring procedures are rigorous and well understood by staff, parents, and pupils alike. 
The impressive 'attendance matters' practices, procedures, and rewards for both staff and children captures the behavioural expectations and ethos.  Pupils could clearly explain its meaning and whole school attendance is currently seen as 96%.  All are motivated to follow the school code and earn positive praise and rewards on both a class and individual basis.  As a result, behaviour around school is outstanding and the school environment is calm. 
This year the school has focused on their commitment to the wellbeing of staff and pupils.  Mindfulness sessions, Reflection assemblies, as well as learning strategies which support independence and resilience, all contribute to nurturing emotionally secure and resilient pupils.  The school has great diversity amongst staff and pupils, which subsequently allows all to grow and learn alongside those with profound and complex needs and disabilities, showing them kindness, empathy, and friendship.  All staff display high aspirations for all pupils and are motivated to help them achieve positive outcomes, and pupils comment how 'lots of their learning is fun'. 
Partnerships with others are highly valued by the Leadership Team.  They actively participate within educational Manchester partnerships, and with schools in the local area.  This work is extremely strong, particularly in offering and accessing staff training, enriching pupil's learning through shared opportunities, an example being their work with others seeing the children present their contribution at the Bridgewater Hall on the day of the assessment, and the Pupil Parliament which now extends across over twelve primary schools.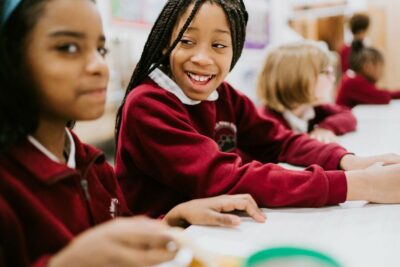 St.Mary's is 'held in high regard in the local community' many stated during the assessment that it 'has a good reputation across the city for its inclusive, skilled and caring approach to working with pupils' parents and can meet the needs of any individual with SEND'.  Teachers spoken to said in total isolation to know what the community was saying about them that 'it is a privilege to serve the St. Mary's community.' 
During the assessment discussion with the Headteacher and Deputy Headteachers responsible for the curriculum discussed how they oversee the school's work on ensuring that all pupils maximise their potential during their stay in school.  Stakeholders at all levels, were very complimentary of this top tier of leadership and how they lead on inclusion.  Staff particularly value how precisely they know the pupils and the staff's skills set and strategically use this information to ensure interventions match the needs of individuals and that they are run by adults who are most qualified to achieve maximum impact. 
Everyone working at St Mary's contributes to a highly effective team and as such St. Mary's Primary School is a truly remarkable example of an inclusive school.   
If your school is interested in obtaining the IQM Inclusive School Award or you wish to talk to a member of the IQM team please telephone:
028 7127 7857 (9.00 am to 5.00 pm)
or email: admin@iqmaward.com for further details.
Want more information on the IQM Award? Click here to request your free IQM information pack