Malet Lambert School in Hull has achieved the IQM Inclusive School award with Flagship status.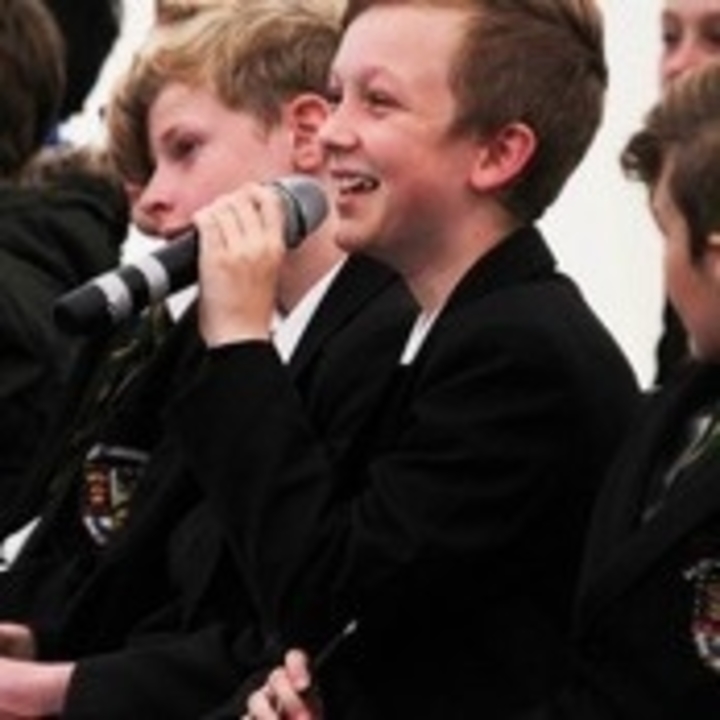 Happy and Welcoming
Malet Lambert School is a happy and welcoming school providing a calm and supportive environment that enables students to flourish and reach their potential. The structure of the Multi-Academy Trust will now enable more expertise to be shared across schools.
Context and Background
Malet Lambert has a history, dating back to 1932. It is a larger than average school with the number of students on roll increasing. There are currently 1482 students in the school. The percentage of vulnerable groups is lower than the national average.
Once a grammar school, it is now part of the recently created formal Multi-Academy Trust partnership with South Hunsley School, their Sixth Form College and Hunsley Primary School. Senior Managers feel that this will ensure a positive future for the school. They are pleased too that Cavendish Primary School has just joined the Trust. The headteacher of Malet Lambert is pleased that this has occurred as he hopes to foster positive links with the neighbouring school. Already, the school works with one other primary school.
Ensuring Students Thrive
The team at Malet Lambert seek to ensure that students can thrive. The vision for the school is that it should be a place "
Where every pupil matters; Where every pupil can succeed".
This is clearly embedded in practice as the students report that the school has high aspirations for them and that if they have a problem, the staff drop everything and ensure that their needs are addressed.
Sources of Evidence
The day was well-organised, I had the opportunity to meet several staff, governors and students. All staff are committed to the values of the school and seek to enable the students to progress. The needs of students are well-considered, both academically and pastorally. The senior leadership team know the students well. The team pair themselves with individuals who need specific support to enable them to fully engage and meet the needs of the curriculum. This is of course related to a well-structured plan of tiered support in which other staff are involved.
Aims
At Malet Lambert staff aim to:-
• Enable pupils to develop their self-knowledge, self-esteem and self-confidence.
• Enable pupils to distinguish right from wrong and to respect the civil and criminal law of England.
• Encourage pupils to accept responsibility for their behaviour and to understand how they can contribute positively to society generally.
• Enable pupils to acquire a broad general knowledge of, and respect for, public institutions and services in England.
• Encourage further tolerance and harmony between different cultural traditions.
• Encourage respect for other people and for democracy, including respect for the basis on which the law is made and applied in England.
Ensuring Good Attendance
Staff work hard with parents and students to ensure good attendance and these figures have improved over time. The school has been reported as having the best attendance amongst Hull secondary schools. By improving engagement with parents and students in this area there has been increased support from parents in reporting absences showing that they recognise the importance of attendance. The correlation between attendance and progress, has been shared with the parent body. This information was also shared on a recent radio programme aired on Radio Humberside. Students were asked about why attendance was important. In their responses, they talk about the bond with the staff, the need to come to school to improve their chances of better grades. This would lead to them not feeling overwhelmed at the time of their GCSE exams. They feel encouraged to work as they are treated like grown-ups and given responsibility. This sense of pride is something that the school team has fostered over time. To hear the students talk confidently about the importance of good attendance is a positive achievement, for which the staff team should be proud.
Valuing Community Members
The headteacher values the members of the community and involves them in meetings to share issues and gain feedback. This active engagement is so important as it enables an arena where views can be heard but also provides an opportunity for the school to celebrate and promote the good aspects of their endeavours with the community.
Fostering Links with Businesses
Malet Lambert has a relatively stable community, however the school is the most oversubscribed in the local area. There is some social housing but there are mainly owner-occupied properties in the area. There are some families who are unemployed whilst others are either self-employed or employees. The school is trying to foster links with local business. Siemens has moved into the area, on land owned by Associated British Ports. ABP have explained that in years to come that there will be several people retiring from the company. ABP have attended a few activities in school to promote the opportunities that may arise for a new workforce in years to come. Siemens who develop wind turbines are seeking to upskill the potential workforce in readiness for work in 2020 onwards. The students indicate that this will generate apprenticeships for some students from Malet Lambert. They regard this as a positive outlook for the area and for their future.
Supporting Students with Special Needs
There are several students with specific needs relating to pastoral, well-being support, learning support and EAL issues. The school team cater well for these needs. A SENDCO and TA manager (who is training to be a SENDCo) are now in place; this succession planning is well-considered.
Verifying Information Provided
This visit was the Year 3 COE review. On my visit to the school, I had the opportunity to verify information provided on the Flagship action plans, conduct a learning walk, interview staff, children, the headteacher, governors, parents and support staff. In addition, discussions with the Assistant Deputy Headteacher (Pastoral) took place to review the school's work towards the action plan and plan next steps. Prior to my visit to the school, its website provided key information about the school's policies and practice.
IQM Cluster Group
The school is now part of the Inclusion Pioneers IQM Cluster. Keri Pearson has regularly attended the cluster meetings and contributes effectively. She willingly supports colleagues and shares ideas. This willingness to share inclusive practice with other schools is valued greatly. She is engaging the interest of other staff at Malet Lambert who have started attending the sessions with her. Quite wisely, she brought along, the Deputy Head of House for transitions to the last meeting which had a focus specifically on transitions from primary school to Malet Lambert. Consequently, Malet Lambert School ensures inclusion remains high on the agenda. The school has identified areas for development for the next twelve months. In addition to these, there are some recommendations outlined in this report that were discussed as part of my review visit.
Find out more about the IQM Inclusive School Award
If your school is interested in obtaining the IQM Inclusive School Award or you wish to talk to a member of the IQM team please telephone:
028 7127 7857 (9.00 am to 5.00 pm)
or email: info@inclusionmark.co.uk for further details.
Want more information on the IQM Award? Click here to request your free IQM information pack.