Kettlebrook Short Stay School has achieved the Inclusive School Award with Flagship Status.

Equally Responsible for Pupils
Kettlebrook Short Stay School was founded in 2000 by the 5 secondary Headteachers in Tamworth as a result of an in increase in permanent exclusions in the area.  They had a fundamental belief that they were all equally responsible for pupils with the concept of a pre-emptive placement at the PRU with a revolving door for reintegration, to reduce exclusions.  The current Chair of Governors was one of these Headteachers and so has a detailed understanding and ambition for the school.  While this was successful at the time it has now become a reactive facility receiving pupils after they have been permanently excluded and the revolving door concept is far less able to function.  The number of pupils permanently excluded is currently 82% with the rest dual registered but unlikely to return full time to their home school.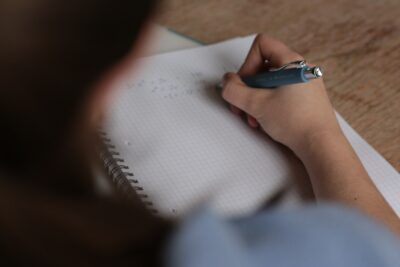 The school is currently federated with Burton PRU which has allowed sharing of resources, expertise and resulted in economies of scale such as shared training days, cross site working, curriculum buddies and shared working at all levels. 
The Published Admission Number (PAN) has also increased to 60 however the actual number on roll is 68 though the school is only funded for 60 places.  The school building is not well designed and has limited outdoor space which presents challenges.   Nonetheless staff are dedicated, skilled, highly committed to their work and have good relationships with pupils and each other.  Turnover is subsequently low, with the exception of 2 senior leaders who have recently been promoted to other settings.  Recruitment of a new Head of School is proving difficult and so the Executive Leader is currently acting in role. 
Mindful of Workload
Governors are very involved in the school and know it well, they are mindful of workload of staff and have a linked Governor for wellbeing.  They advocate to the LA for additional funding however, so far this has been unsuccessful.  As a result, it is currently cheaper for schools to permanently exclude pupils than to pay for placements.  
Leaders understand the needs of pupils well and know what it is that makes the school work to include everyone.  The curriculum is deliberately designed to optimise examination success, access to next stage of education and minimise the number of leavers who are NEET, for example 95% of current Year 11 have access arrangements in place for exams. 
One parent told our Assessor "words can't explain the difference the school has made to my child."  Her child has been diagnosed with a range of additional needs including ADHD and possible Autism.  The child has self-harmed and suffers from anxiety.  She got sick or had an upset tummy before school but she is like a different person now.  The school has time for her and go above and beyond.  The child has done more work in her short time at Kettlebrook than in 4 years at high school.  Being in the class wasn't achievable before, if she has a blip she knows who to go to and the school know how to react to her to get the best out of her. 
The parent said "I wish she went there much earlier as she would have had a much better experience at high school.  I was always phoned 5 or 6 times a day previously and now I never hear anything but positive news.  She wants to be in school as she loves it.  At mainstream she would get detentions for swearing even though it was a tic because of stress.  People don't appreciate how much they do in schools like this one." 
'Here People Listen to Me'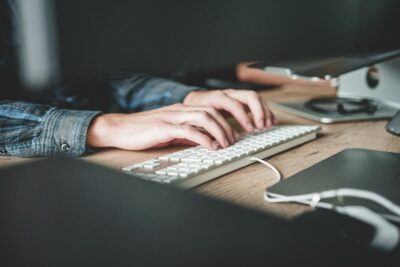 Staff have a daily briefing and debriefing which is essential to ensure a timely transfer of information and decompression at the end of the day.  They also have access to weekly supervision and pupils have a counsellor they can speak to in order to promote wellbeing for all. 
One pupil summed up their experience in the school by saying "at my old school no one listened to me, I was just at the back of the class. They wanted rid of me anyway.  Here people listen to me." 
Kettlebrook Short Stay School  continues to operate as a Flagship school and is shaping practice at a systemic level due to their work with the Local Authority and particularly the EP service.   
Find out more about the IQM Inclusive School Award
If your school is interested in obtaining the IQM Inclusive School Award or you wish to talk to a member of the IQM team please telephone:
028 7127 7857 (9.00 am to 5.00 pm)
or email: info@iqmaward.com for further details.
Want more information on the IQM Award? Click here to request your free IQM information pack.