Ysgol Emrys Ap Iwan in Abergele has achieved Centre of Excellence status.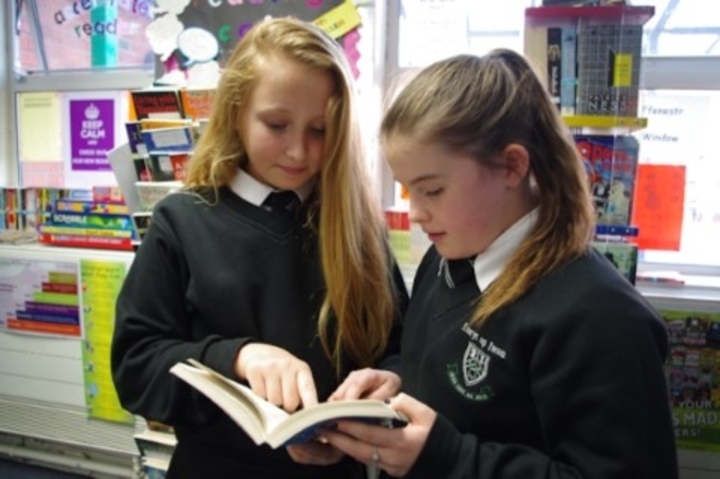 Background of the School
Ysgol Emrys Ap Iwan is a co-educational 11-18 foundation comprehensive school. Its origins go back to the establishment of Abergele Grammar School in 1899. Part of the school is still housed in the now renovated original red-brick building, but in recent years building programmes have been carried out, and the facilities available at the school have been enhanced considerably. Facilities include: science block, sports complex, swimming pool, floodlit synthetic pitch, tennis courts, theatre complex, learning resource centre, TV production studios, hair and beauty training salons, a modern restaurant, and, most recently a development of 15 classrooms in a newly built block.
Context
Most pupils come from Abergele, transferring to the school from five main feeder primary schools with only a small number transferring from a wider number of schools. There are 963 learners currently on roll with 170 in the Sixth Form. Approximately 27% of pupils are entitled to free school meals. This is well above the national average of 17.7% for secondary schools in Wales. 47% of pupils live in the 20% most deprived areas in Wales. Pupils attending the school represent the full range of ability. Approximately 2% of learners have statements of special educational need compared with 2.5% for Wales, with a further 23% have a special educational need. This is slightly above the national average of 19%. Most pupils are from a white British background. A few pupils speak English as an additional language, there are very few who speak Welsh at home.
Welcoming and Vibrant Atmosphere
The school has an extremely welcoming and vibrant atmosphere. The building is bright and dynamic and provides suitable accommodation for 21st century teaching and learning. It is clear to see that the dedication of the staff at all levels is paying dividends here and is turning pupils' lives around and ensuring their success as they move forward. This dedication is apparent in the way that the Headteacher and SLT have worked to build an extensive network of external partners and agencies, collaborating with them and ensuring that trust is paramount to keep pupils safe and improving their well–being.
Everyone is Highly Positive
Everybody I met during the assessment was very helpful and spoke in a highly positive manner about the school, their involvement and their experience often at great length, not only pupils and staff but also the parents, governors and external partners I spoke to. The pupils I met and held discussions with were very mature, polite and courteous and spoke about their time at the school and offered their honest opinions on a range of topics concerning their education. In fact, the behaviour of the pupils I spoke to during the two days, those I observed in lessons, in corridors and in social areas inside and outside the school was exemplary. Pupils have clearly bought into the culture of the school and take responsibility for their behaviour. Pupils spoken to were quite open in telling their stories and how the school had transformed their lives. They show excellent attitudes to learning and clearly thrive in a totally inclusive culture where there are the highest expectations coupled with exceptional nurture and care.
Outstanding Inclusive Culture
The school's outstanding inclusive culture is based on their Mantra 'Dare to Achieve' and the school's vision that is central to and underpins everything that happens in the school – Learning, Community, Support, Challenge, Respect and Success. As the Headteacher states in the Prospectus, 'This is a school with high aspirations for all learners both in terms of their academic performance and their personal development. We want the best for your child. This means the fulfilment of their academic potential and, also the development of an individual able to play their part in society. This is achieved by a balance of challenge and support for each individual learner'.
A Truly Inclusive Approach
These are statements that I agree with and I can attest to from discussions, conversations and observation during the rigorous and comprehensive assessment process. Ysgol Emrys Ap Iwan has a truly inclusive approach based on the vision and belief that, this is an exciting learning community where all pupils make progress irrespective of their starting points. Learning is challenging, engaging, purposeful and innovative allowing for creativity, a sense of fulfilment and a desire to succeed, with an open and honest culture where celebration of achievement is the norm and accountability is clear, pupils and staff are given opportunities to discover and develop skills and talents. It was obvious during the assessment that pupils felt that the teachers and staff know them very well fostering excellent positive relationships and an environment in which as individuals they can flourish and grow.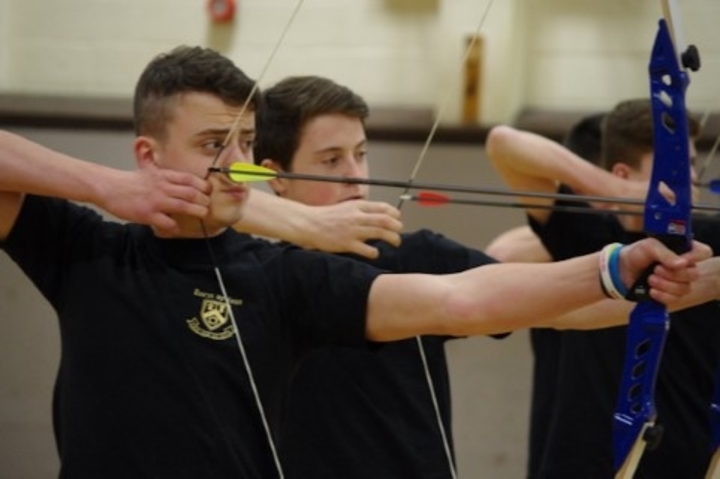 Unique Culture and Ethos
During the IQM assessment I saw the school at work and experienced the unique culture and ethos of inclusion that is clearly visible in every area of the school. Inclusion is at the heart of everything it does permeating every nook and cranny and is ingrained in the structure at all levels. Examples of this include the support that is put in place for pupils through the employment of a full-time First Aider who also provides support for vulnerable pupils, a school nurse who is available twice a week, a school based Educational Social Worker employed by the school, and school based counselling support provided by Conwy one day a week that also allows access to other professionals such as a Play Therapist, a Mental Health Nurse and the TRAC team which is a relatively new initiative (TRAC 11-24 is a cross authority initiative that is supporting young people who are in danger of disengaging with education and are therefore at risk of NEET, with funding until 2022). They are working with pupils identifying the support needed as well as working with their parents and families, who are all highly effective in their roles and support the school's superb inclusive ethos, providing an effective 'Team around the Child' provision in school. The school and its inclusion team should be highly commended for their work in this area. It is apparent from the moment you enter reception where I was warmly greeted.
Vision for Inclusion and Success
Everyone I met in meetings, in classes and during social times was keen to share their school and celebrate their vision for inclusion and success. Every pupil is valued for who they are and staff often go the extra mile as a matter of course to ensure that students' needs are met and exceeded, as I was told on numerous occasions by pupils, parents and external partners I met and talked with. The hard working, dedicated and thoroughly professional staff are proud of their pupils and of the work that they do to promote successful outcomes from sometimes quite low starting points and of the outstanding level of care that they provide for everyone either educated or employed by the school! There is an outstanding sense of care and nurture within that ensures that pupils are given the best opportunities to succeed from the time they arrive, such as through the creation of the Well-Being Panel that meets frequently in school and discusses vulnerable pupils who may need support for behavioural issues, are self-harming, have mental health issues or have attendance issues. They look to provide appropriate support for the identified pupils either in-house or with external agencies as appropriate. The panel then disseminates the results of their meetings through a weekly bulletin to all staff to ensure they understand the needs of the pupils they are teaching and can put in place appropriate strategies to ensure they succeed. It was a pleasure to meet such enthusiastic, professional members of staff and to see the pride they felt when telling me about their roles and what they do daily, supporting each other, their pupils and as often the case their families as well, often without realising how much they do to ensure successful outcomes.
Outstanding Care, Guidance and Support
The school makes every effort to ensure that all pupils succeed, knowing and feeling that they matter. They provide outstanding care, guidance and support where the ethos of providing an environment supportive of all associated with it, is tangible and infectious. There is a culture of widespread reflection and review focussed on sustaining continuous improvement cycles. The importance of treating everyone associated with the school as an individual is deeply held and based on mutual respect, care and trust. The right for all to make progress is inherent and expected. Leadership within the school is both inspirational and aspirational and governance is rigorously focussed on ensuring the quality of the learning experience continues to produce improving and excellent results for all pupils. There is an equivalent emphasis on the provision of a broad array of enrichment opportunities to support individuals' personal growth through the Engage Programme as the school believe that learning should be an exciting and enriching experience for all learners, and that learning continues beyond the classroom so they create as many opportunities as possible for learners to extend their learning with the Engage@Emrys programme. Learners benefit from having access to a wide range of after school clubs and classes, including activities like dance, reading cafe, musical theatre, computer programming and robotics. The range of clubs changes regularly and the emphasis is on giving as many learners as possible the opportunity to participate, with opportunities to gain help and support in school subjects, particularly at KS4. The school is open to learners from 8.30 am to 4.30 pm when they can work independently in the Library. There are fantastic series of opportunities for pupils at the school.
Celebrations are a Regular Feature
Celebrations are a positive and a regular feature of life at the school. A broad and innovative array of approaches to recognising and celebrating achievement, in its widest form, are evident. The inclusive ethos is reflected through the operational systems and practice that the staff employ to deliver the clearly articulated vision. Data capture, tracking, monitoring and analyses are of a very high standard. It is very clear that relationships count, inclusion at the school is not about paperwork as such but about the everyday practice and this was very clearly demonstrated and seen by myself on numerous occasions during the IQM assessment.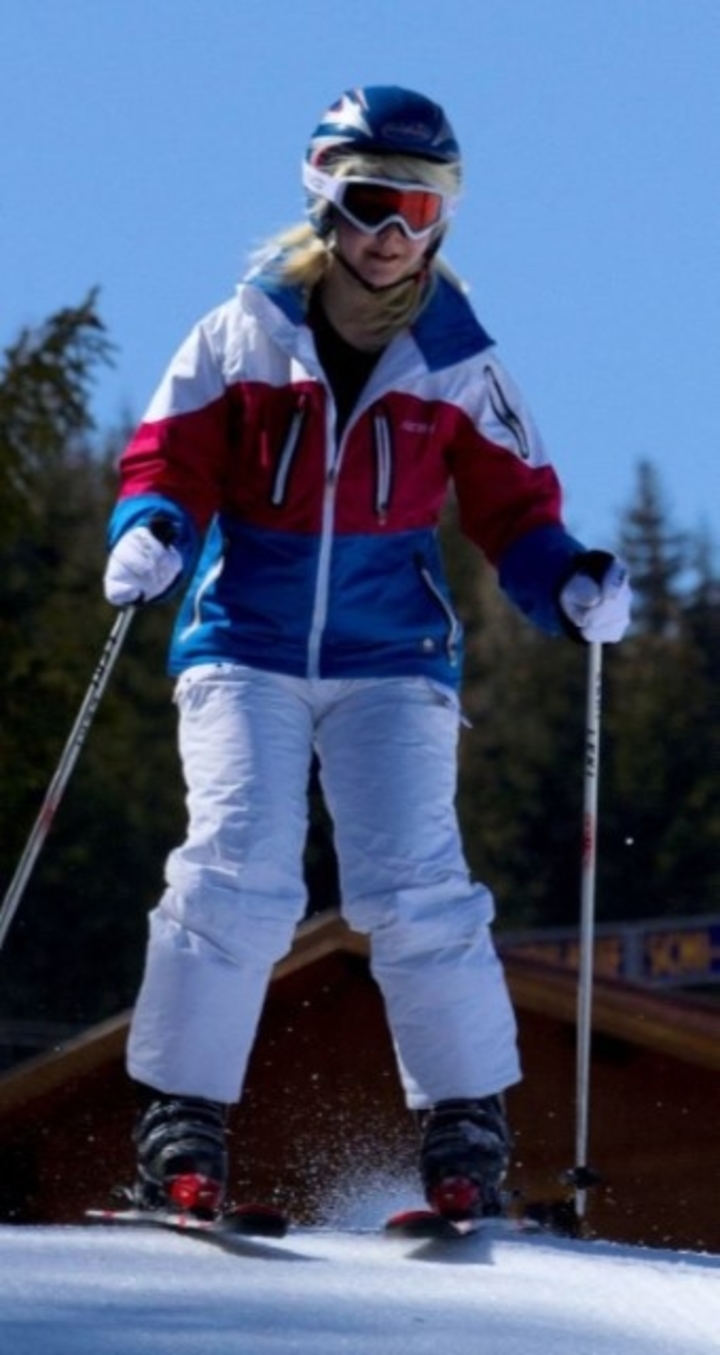 Parents are Exceptionally Positive about the School
The parents I met with and talked to spoke candidly about their experiences and were exceptionally positive about the school and that it is an open and honest place, where they feel comfortable, listened to and valued and where not only will their children be supported but they know they will be supported as a family. Parents said that they always felt welcomed and that staff willingly discuss any issues and support their children. School communication with them is very good and the school is proactive in letting them know how well their child is doing. One parent said, 'They see the child and the family, understand their needs and treat them as individuals' – a great accolade. Overall, they talked highly of the school and felt that they went above and beyond what was normally expected of school staff and particularly wanted to point out, that the school recognises each student as an individual and puts in place appropriate support where needed and that they are given many opportunities to succeed and be the best that they can be. They were keen to say that they felt that this was a true 'community school' and that where issues occurred they were dealt with swiftly and successfully. They were also keen to continue to forge even closer links with the school and explore further opportunities to be involved both as individuals and as a group. The school's excellence in this regard can be seen by their recent LPPA Award.
Securing the Best for Pupils and Staff
The school is very well led by the Headteacher and the Senior Leadership Team who are committed to securing the best not only for their pupils, but for staff as well. The school are part of the Coastal Alliance of Schools that includes Rhyl, Prestatyn and Blessed Edward Jones schools which is an informal alliance to promote and improve educational opportunities for pupils in the area. The school hosts part of the local College of FE on site and is making use of spare capacity with the local authority to establish a Family Centre on site in 2018 which is an excellent opportunity and an example of the Headteacher's vision to support local pupils and their families. They have a clear outward looking vision of what they want to achieve and what they want for the school going forward that is fully supported by all staff, students, parents and the governors. This is clear to see in their gaining of the Full International Schools' Award in 2013 and their continued drive to give their pupils a multitude of opportunities to experience life in other countries, via extra-curricular trips abroad and other experiences. Morale is extremely high for both staff and pupils, with staff clearly committed to ensuring every possible success for the pupils entrusted to their care, academically, emotionally and socially. The vision for the school is supported by the Leadership team in the way they manage, lead from the front, establish the vision by implementing school policy and innovation and ensure excellence in inclusion is secured across the board for pupils, staff and families. There are clear leadership roles identified and everyone works hard to provide a learning environment that excites, stimulates and challenges students within a secure and caring community. A team approach pervades the whole school, where ALN support, pastoral care, student intervention together with excellent guidance and true inclusive practice combine to great effect.
Stakeholders are Proud of their Achievements
Having spent time at Ysgol Emrys Ap Iwan during the assessment discussing and having varied and interesting conversations about inclusion with numerous stakeholders they should be rightfully proud of their hard-won achievements so far, but are committed and have the vision to continue to ensure even better outcomes for all who attend or work here. It has been a real privilege to spend time in such a fantastic inclusive school environment. They consistently go above and beyond what is expected in every area of school life.
Strengths of the School
Leadership is aspirational, highly positive and optimistic and pervades the whole school community. The forward thinking and supportive Headteacher, Senior Leadership team and Governors have a clear vision for inclusion and a clear picture of where the school is going and how to get there, supported by the staff, pupils and parents.
All personnel working in the school go the extra mile to meet the needs of all the students in their care. It is the welfare and achievement of the students that is the key driver and what matters and this was clearly celebrated in the wider community in conversations with parents and with governors.
High quality teaching is a continuing priority for the school There is an emphasis on high quality teaching and a drive to continue to improve teaching and learning through the TEEP programme, so that good or outstanding teaching that is currently at 86% good or better is at 100% as soon as possible. This is supported by an excellent learning culture across the staff and excellent systems put in place to share good practice and support teachers to improve.
A real strength of the school is its highly motivated, professional and enthusiastic staff. They feel supported, valued and listened to by the Headteacher, SLT and other key staff. There is a culture and ethos of support for all.
There is superb inclusive practice in the school that provides fantastic care, nurture and support for all in a carefully considered and nurturing environment. Everyone should be highly commended for their relentless focus on inclusion and the needs of individual pupils and groups of pupils. This is evident in the support that pupils have access to and receive on a continuing daily basis.
The Governors have a very clear focus on inclusion, they know the school exceptionally well, work exceedingly hard to ensure it continues to move forward. They can challenge and support in equal measure, they know their strengths and weaknesses and are committed to drive the school to outstanding as soon as possible.
The school works very hard to ensure it listens to pupils, staff and parents. Pupil Voice is valued, pupils are extremely positive about the school and spoke confidently and at length about the help and support available. They appreciate the efforts of the staff and they are proud of their school.
Parents feel very positive about the school and everything it does to support their children and feel that their voice is heard and communication is a two-way process and issues are dealt with swiftly and successfully and have a very strong voice.
Performance Management structure and Line Management structures are both supportive and challenging. Self-review is thorough and robust and accountability is high but is not oppressive.
Find out more about the IQM Inclusive School Award
If your school is interested in obtaining the IQM Inclusive School Award or you wish to talk to a member of the IQM team please telephone:
028 7127 7857 (9.00 am to 5.00 pm)
or email: info@inclusionmark.co.uk for further details.
Want more information on the IQM Award? Click here to request your free IQM information pack.