Gonville Academy in Croydon has achieved the Inclusive School Award with Centre of Excellence status again.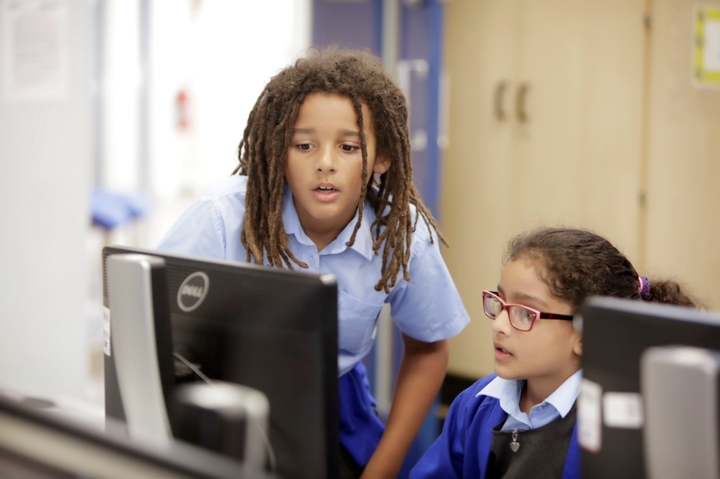 Context
Gonville Academy is a larger than average primary school which, as part of the STEP group, became an Academy school in 2011. The school is situated in the London Borough of Croydon. There are currently 512 children on roll. The school is culturally rich, with 52% of learners having English as an additional language. Six pupils have an Education, Health and Care plan whilst 30 children are receiving SEN support.
Ofsted
According to its latest Ofsted report from March 2017, the school continues to be good. Behaviour and safeguarding were mentioned as a particular strength of the school. The report praised the pupils, "Pupils are keen ambassadors for the school. Throughout the Inspection they were courteous and keen to articulate their learning."
IQM Cluster Meetings
The school has Centre of Excellence status and this is the final year of its three-year programme. The school has regularly attended IQM cluster meetings.
During the IQM review, one parent was very complimentary about the school in regard to her son who has Special Educational Needs. She described the "customer service" as being outstanding and said that moving her son to the school from another school was
"the best decision she had ever made".
She described the communication between staff and parents as excellent and feels that she is constantly being updated about her son's progress without having to ask. She also believes that the intervention group work he has undertaken has helped him with his social skills outside school.
Very Polite Pupils
During a learning walk, the pupils were extremely polite, happy and interested in talking about their learning and experiences at school. Everyone said how much they enjoy being at Gonville Academy. All pupils were on task and were focused on their learning. Pupils are aware of the support that they get. One KS2 pupil said,
"Play learning (a drop-in therapy) is my life. It's useful because it helps me with my learning.".
The Head girl described Gonville Academy as
"being very helpful towards kids with SEN and people who have just come to the country. No one ever feels left out, it is a really special place."
Inclusion is at the Forefront
Inclusion is at the forefront of the school's values and is very visible in the learning environment. There is a display board linked to British Sign Language as well as the theme of celebrating each child's success which is reflected in a display such as, "The Star of the Week" board. All the classrooms show evidence of high expectations through the consistent use of Thrive targets and classroom charters.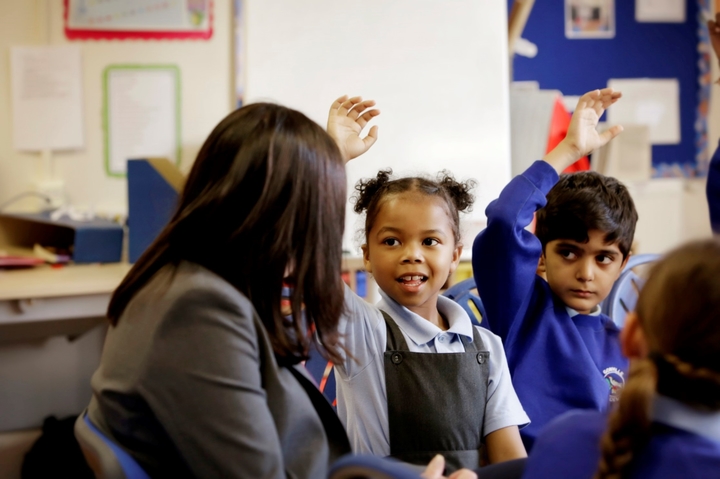 Well-Resourced Play Areas
The play areas for all year groups are well-resourced with designated areas for a wide range of age-appropriate activities. Examples of the EYFS teacher's planning and photographs of the pupils showed the creative use of resources and how the children are stimulated by the outdoor setting. An interesting learning support is that of staff being provided with a questioning framework so that they can extend each child's learning through focused and specific questioning techniques.
Healthy School Lunches
Pupils have access to a healthy lunch with all meals freshly cooked at the Academy, using seasonal fruit and vegetables. Pupils said that they enjoyed their school lunches and it was just the right amount. The student leadership were instrumental in getting a wider range of salads into the daily menu.
Challenge and Support
Governors provide challenge and support to the school. One of the Governors said,
"the school is very strategic and makes sure that they get best value for money".
SLT are quick to recognise if an intervention is not giving good value, e.g. the child is not making expected progress and will change strategies. The Governor also said the school is very clear that inclusion involves everyone not just a specific category or group.
Pupil Voice
Pupil voice is a high priority at the school. Pupils have been asked their views, through surveys and questionnaires, about bullying, homework, lunches and also what fundraising events they would like to take place and what they want the school to buy with the money. The student leadership (Head Girl, Head Boy, Deputy Head Girl and Deputy Head Boy) take their responsibilities very seriously and represent their peers admirably. One boy, who wants to make a stand against the environmental impact of plastic, presented an assembly with the support of the student leadership.
A Residential Trip
During the review a group of 8 pupils were on a residential trip to Jamie's Farm, a residential trip to Monmouth in Wales. The group consisted of 4 CLA and their friends.
External Qualifications
The school is particularly proud of the external qualifications that have been attained by some pupils in their studies of French. There was a 100% pass rate with all pupils scoring more than 85% in the DELF Prim course.
Highly Skilled Teaching Assistants
Teaching assistants are highly skilled and help support pupils with SEND in Key Stage 1. They work collaboratively with a local Special school to ensure that all pupils at Gonville Academy make good or outstanding progress.
Find out more about the IQM Inclusive School Award
If your school is interested in obtaining the IQM Inclusive School Award or you wish to talk to a member of the IQM team please telephone:
028 7127 7857 (9.00 am to 5.00 pm)
or email: info@inclusionmark.co.uk for further details.
Want more information on the IQM Award? Click here to request your free IQM information pack.