Garlinge Primary School and Nursery in Margate, Kent, achieves the Inclusion Quality Mark's Inclusive School Award with Flagship School status.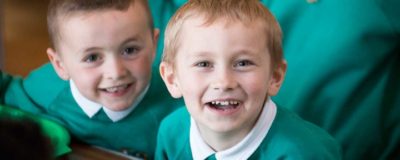 Context
"Inclusion is at our Heart."
Inclusion is at the forefront of their vision, and they are fully committed to inclusive practice. Their values enable the whole Garlinge Community to thrive. The mantra supports a collaborative and inclusive approach to encourage everyone to be confident enough to make independent positive choices.
Staff Wellbeing is Important
The well-being of staff was carefully considered during the pandemic. It was recognised by the leaders that all staff needed to have good mental health so they could take care of the wellbeing of children and families throughout the pandemic. Lots of information around wellbeing and good mental health was sent to staff during the lockdown. It was obvious in the meetings with staff that they felt supported and are able to support each other. They have been encouraged to look after each other and listen to each other. All the staff I spoke to felt supported and valued by the leadership team. The leaders are realistic in their view of what is working very well and what improvements need to be focused upon.
The Lockdown was an Inspirational Time
The school has invested heavily in ICT. Every single family had access to an iPad and was taught how to access and use technology. ICT was used to teach through both lockdowns. During lockdown the school used ICT to present 80% online lessons. They used YouTube and "moments of mindfulness" for home at school. Yoga was used through ICT and the children were engaged in learning even though they weren't in school. The COVID lockdown was an inspirational and creative time.
Sport is Important
The sports curriculum was another shining example of how Garlinge strive to give all their children the very best chances. The PE lead presented a PowerPoint which was moving. Sport is linked with wellbeing and the children have "FIZZY" sessions; an OT designed programme that leads to support with for example gross motor skills. 87 children have or are currently receiving FIZZY sessions this academic year. One parent provided the following feedback, as her daughters are in FIZZY and have since participated in the winning dance team as well as participating and representing the school in other areas saying:
"I want to raise how incredible I find the Garlinge PE team to be. I've been so impressed by how well all of them pitch their online lessons-I'm sure their in-school lessons are just, if not more amazing, but the online offer is superb, this is just one of the huge impacts that this programme brings to the children."
Classroom Communities
All Garlinge children had the ICT support they needed to view learning, work with their teacher and for all families to feel supported and every child to have the best possible chance at success while learning from home. Connecting staff with children and their families meant that they are an integral part of their child's learning journey. They were able to build classroom communities even during the lockdowns.
The Significance of CPD
Staff have the opportunity to share their newly acquired skills and knowledge with other staff in the form of in-house training and working as teams and groups. The school recognises the importance of CPD that makes a difference and the impact it has on the children, staff and the organisation. Garlinge has a truly holistic, forward-thinking and collegiate approach to policymaking and CPD and staff share high aspirations for all.
Respect is Present
After a shared lunch with the Head Girl and Head Boy, which was a delight. They talked about the values of the school and the enjoyment and appreciation of their school shone through. It was evident that they respected their school and in turn, were respected.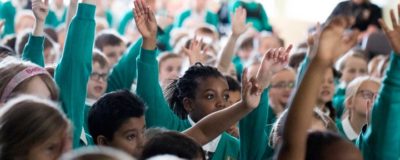 Leadership is Positive
Much gratitude was shared with the Headteacher and the IQM Lead expressing that it was impressive that during the COVID climate they were continuing to lead the school in such a positive way and had put in measures to ensure that there was support and the learning of the children was still a high priority. The collegiate approaches used by senior leadership to plan and review, demonstrate value and respect for their colleagues shone through.
An Exceptionally Smooth and Successful Day
Many thanks go to the Headteacher and the IQM Lead for the rigorous planning and evidence and all the work it took to gather this, and the IQM Lead as she had given her time to ensure that this day went smoothly and was successful.
Inclusion is Central to the School's Ethos
It was a privilege to meet with staff and children so fully engaged with inclusion and with such positivity. Inclusion is articulated and evident as central to the school ethos. The school supported the whole community to come together to support each other in their time of need. The school has gone to extraordinary lengths to continue to provide excellent support throughout the last year to each and every child. They have done an amazing job. The school is fully committed to including all children and staff. Thank you to all for such a well prepared, enjoyable and informative day at Garlinge School.
Find out more about the IQM Inclusive School Award
If your school is interested in obtaining the IQM Inclusive School Award or you wish to talk to a member of the IQM team please telephone:
028 7127 7857 (9.00 am to 5.00 pm)
or email: info@iqmaward.com for further details.
Want more information on the IQM Award? Click here to request your free IQM information pack