Field End Infant School, Hillingdon has achieved the national award for Inclusion for the third time.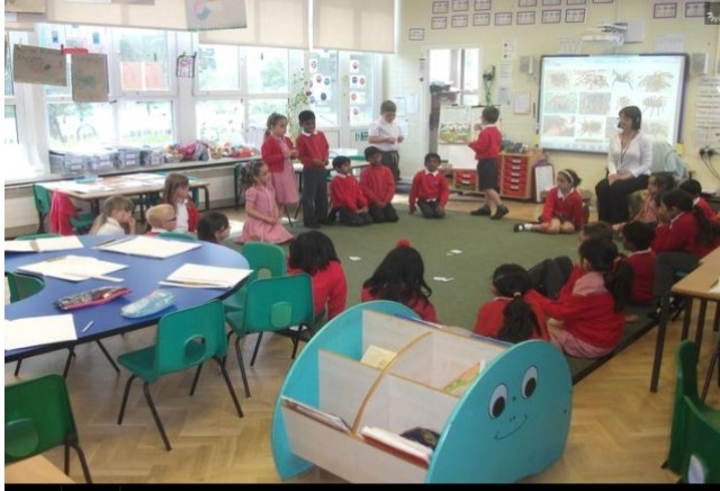 Development Work
A huge amount of development work has taken place since the last assessment visit across all areas which includes work on the new school priorities and creating a new Senior Leadership structure to effectively support school development. This team consists of the Head teacher, three Assistant Head teachers with responsibility for Well-Being, Standards and Inclusion across the whole school. Having spoken to members of staff, this structure is clear to all and enables pupils, parents and staff to be supported.
Inclusive Ethos
Staff describe the Field End inclusive ethos as 'now every child with any need of any kind has been met. We are a big part of the community. Relationships with parents are good, easy and relaxed, people know they can come with worries and we will do something about it. When people come around the school they talk to us about how the school feels to them as – fizzy, it's all going on! We have strong relationships, an open-door policy, strong teams where every child matters.'
The Nurture Provision
One example being the development of the nurture provision – as the school expanded, staff needed to find ways to enable inclusion to be utilised in the classroom. Children really benefited from this approach. Staff wanted to use the curriculum as a starting point and then widen out provision to enable more children to access nurture support. Currently at Field End, there are several groups running to support emotional well-being. One example being 'wise moves' which helps children make correct choices in life. This has impacted positively on children's behaviour, ability to make positive choices and find the words to verbalise these choices. Wise Moves was described by a member of staff as having a fantastic impact because children are 'rulers of themselves! Their brains control their responses and their actions'. One very successful session included positive experiences of making mistakes which fits in nicely with the school learning powers e.g. Captain Cooperation.
A Caring Environment
Field End continues to provide a caring environment for children. Staff spoke of the structures in place to ensure children's concerns are picked up as early as possible and for support to be put in place. All staff receive a Safeguarding pack by email which is updated annually, a paper copy is kept in each classroom and centrally in the medical room. Staff have had Safeguarding training and the relevant refreshers, including Prevent training.
Hillingdon Life Bus
Other structures include child alerts during staff meetings which keep everyone informed and worry boxes in every class room for children to use. They also have a buddy bench in the playground and teach a comprehensive PSHE program using the SEAL materials. Another really exciting and effective tool for children to use include the Hillingdon life bus, which the children love to visit and find out all about the issues that 'Harold the giraffe' experiences, which teaches them about the importance of healthy minds and healthy bodies.
Children are Happy to Share Their Opinions
Children were happy to talk about what they enjoyed most about Field End School. For example, children in Nursery and Reception identified 'the garden… running. The cars you can get into, friends'. Key Stage 1 children spoke about the 'book shelf and reading which makes me learn more'. 'The Gruffalo display and books' 'golden time playing, colouring and making snow flakes' 'PE, dance and skipping' 'I love ICT because I like Ninjago and reading eggs.'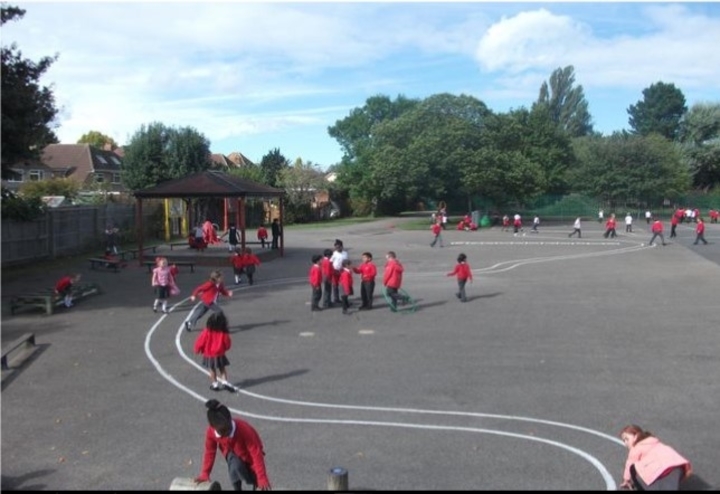 Keen to Share Successes
Children are keen to share their successes. One child told me that he was looking forward to showing the Head teacher, Mrs. Chappell, his writing 'because my teacher said it was amazing!' When asked what would make the school even better, all three children said 'to do more writing' they felt that they liked being given lots of choice and wanted to write more. They were so proud of their writing that without being asked they all went to get their books and brought them back to read their work to me.
Staff are Proud Members of the School Community
Staff were equally proud of being a member of their school community and said the best thing about working at Field End was 'that we feel like a family, it doesn't matter where you work in the school you feel like part of everything, like a team, I love working here'. Staff describe Field End as having a sense of community, shown by ex-pupils coming back in to do work experience (as observed during the assessment visit), parent helpers becoming members of staff and Teaching Assistants training to become teachers.
Parents Value the Support Given
On speaking to parents, it was clear that they really value the support given to both their children and to themselves. One parent was keen to share her own experience. She described how 'other parents in the area recommended this as an inclusive school, from the very beginning they were fantastic, applied for a statement, helped my son with his speech, access speech therapy and since being here he has friends, confidence, is really popular and this has helped him so much'.
Parents are Much More Involved
Since the last assessment visit more parents have come to Field End on placement whilst undertaking qualifications such as the B Tech Level 2. Parents now support some groups in class. Communication with parents include email, text and the weekly newsletters of opportunities to attend training courses and information sessions in the community to help them develop their skills. Staff describe parental engagement as really positive, with staff helping reduce barriers for parents whose English or own levels of reading could be barriers to engagement. As one member of staff said 'This is our school, our community. Our includes everyone.'
Support for Teaching and Learning is Strong
Support for teaching and learning is strong. Staff have a clear vision for their subject areas, they know where they are heading and are very able to explain how they intend to get there. The reading priority is an example of this with guided reading, inset on reading for pleasure, ways of engaging parents via home school links and reading recovery. 'We are looking for that reading school buzz where reading is very visible, leading to an increase in attainment, reaching their end of year targets. From the earliest stages we want them all to be a reader every day, we looked at case studies for how reading impacts on self-esteem, attainment and now have outside area books for children to use. It's exciting! We want a real sense of personal pleasure through reading'.
Find out more about the IQM Inclusive School Award
If your school is interested in obtaining the IQM Inclusive School Award or you wish to talk to a member of the IQM team please telephone:
028 7127 7857 (9.00 am to 5.00 pm)
or email: info@inclusionmark.co.uk for further details.
Want more information on the IQM Award? Click here to request your free IQM information pack.