Alperton Community School in Brent has achieved Flagship School status.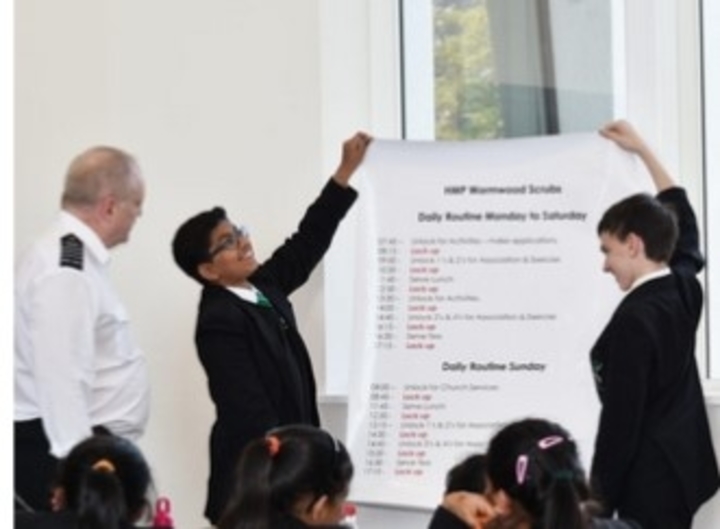 A Close Relationship
The close relationship formed with the Ghomme School has resulted in Alperton donating their surplus IT equipment and I have been in direct touch with the new headteacher of the school. I was shown pictures of classrooms in the school with students using the IT equipment. Alperton staff might like to investigate the Microsoft Champion scheme which has been instrumental in establishing international links between the school.
Lead Contributor
Alperton has remained a lead contributor to the Harrow Collegiate Teaching Schools Alliance and features in the CPD programme for 2018-19. The school successfully delivered a well-received EAL programme which received outstanding feedback from attending teachers (very high attendance figures). The model for intervention has a strong emphasis on parental engagement with regular contact between home and school being a priority.
Identifying Significant Groups
In addition to the collaboration with the HCTSA the school has recognised a significant group of students whom they have described as "high talent, most disadvantaged." This has resulted in the school recruiting a new member of staff (Most Able Lead Teacher) and also establishing working links with an outside provider: Talent Engaged Tuition Centre. A group of 24 students are accessing support from the provider over a 6-week period particularly focusing on GCSE revision. Student numbers involved in the whole initiative are significant: 337 identified as most able and 188 as most disadvantaged.
Further details of the intervention include:-
 Letters to parents.
 Invite to bespoke parents' evening for all year groups.
 Objective assessments re "Attitude to Learning" (PASS survey?).
 Allocation of staff to specific classes.
 Speaking skills tuition.
A group of the students are training to become ambassadors for "Gender equality unconscious bias workshops."
One Million Dollar Teacher Award
Any review of the school must also include reference to the recently awarded "One-million-dollar teacher award" which was won by a member of the staff at Alperton.https://inews.co.uk/news/education/teacher-prize-million-dollar-brent-varkey-foundation/. "An art and textiles teacher from a school in Brent, north-west London, has won a million-dollar international prize for her commitment to her students. Andria Zafirakou, who works at Alperton Community School was one of 10 finalists shortlisted for the fourth annual Varkey Foundation Global Teacher Prize. She hailed the arts after being named the winner of the award during the ceremony in Dubai, which recognises individuals who have made an outstanding contribution to the profession. In a congratulatory video message, Prime Minister Theresa May said the prize was a "fitting tribute" for everything Ms Zafirakou had done for her students. Going above and beyond Alperton Community School is in one of the poorest areas of the country and pupils come from a variety of backgrounds. Ms Zafirakou has learnt how to say basic greetings in many of the 35 languages spoken at the school, including Gujarati, Hindi, Tamil and Portuguese, to help parents feel welcome and included. She redesigned the curriculum with fellow teachers to make it relevant to pupils, helped set up girls-only sports clubs for those from conservative communities and is also known for taking the time to understand students' lives by visiting their homes and even joining them on the bus."
Continued Commitment to Inclusion
The school continues its commitment to providing an inclusive teaching and learning environment for all students. Visiting educational coaches are helping students with exam skills, learning performance workshops (year 11) and growth mindset development.
Updating Facilities
Once the new build becomes fully operational, SLT will then be focusing on the annex site closely. Initial plans are to refurbish the building and use the building for older pupils. it will be interesting to see the developments over the next 12 months.
A Centre of Excellence Over the Years
Having been a Centre of Excellence school for the past three years, the school is now wishing to gain accreditation as an IQM Flagship School for 2018-19. The IQM Co-ordinator has submitted a very comprehensive Action Plan for the coming year which covers all 8 elements of the initial IQM accreditation. After lengthy discussions on the day of my visit, it was decided that whilst recognising the school will address all these elements as the IQM principle for Flagship status is:
"An individual school can further its work in Inclusion through internal research activities."
I can confirm that Alperton most certainly meets all the criteria of Flagship status:-
 Has good mechanisms to disseminate and share good practice between the schools.
 Has, or is able to develop, the capacity to share and disseminate good inclusion practice across a broader cluster of schools.
 Willing to engage in classroom level research activity that explores inclusive practice.
 Agrees to have an annual IQM visit to ratify or validate the progress and develop an annual plan for development.
 Agrees to contribute an annual written update of progress against the ten elements as the basis for the annual review.
 Prepared to contribute to the overall development aims of IQM, supporting the need for expertise or trialing practice.
A Flagship School
I am of the opinion that Alperton Community School remains a school with the Inclusion agenda at the forefront of everything it provides for students. The environment is superb, providing an excellent teaching and learning environment for teachers, support staff, students and the local community. They have proved their expertise over the years of IQM accreditation and I believe they have the drive and capacity to be a Flagship School. I recommend, without reservation, that Alperton Community School be given the accreditation.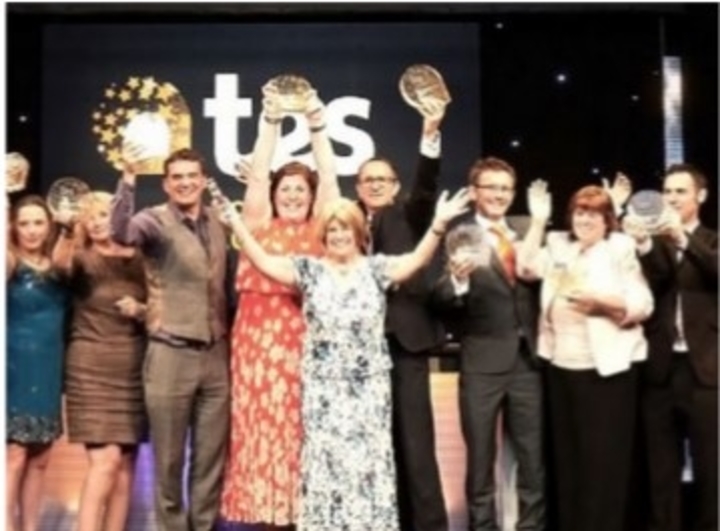 In-School Research
The next review will look closely at how the school has interacted with its Inclusion Cluster and promoted continuing outreach and in-school research. Evidence of Cluster working will underpin the capacity for the school to maintain its Flagship status.
Find out more about the IQM Inclusive School Award
If your school is interested in obtaining the IQM Inclusive School Award or you wish to talk to a member of the IQM team please telephone:
028 7127 7857 (9.00 am to 5.00 pm)

or email: info@inclusionmark.co.uk for further details.
Want more information on the IQM Award? Click here to request your free IQM information pack.