West Hill Primary Academy in Kent has become a Centre of Excellence.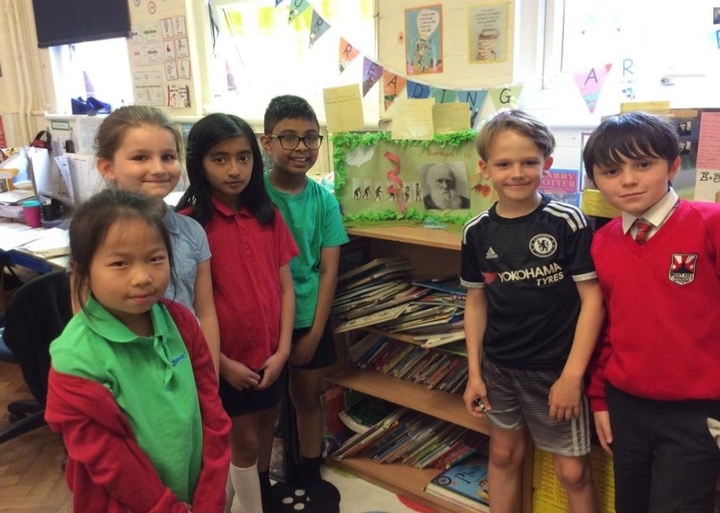 Inclusion at its Heart
West Hill Primary Academy is now part of the Galaxy Trust which includes two other schools. The school has been on a journey, but it now has a settled leadership team. Garry Ratcliffe is the CEO and has ensured that all the appointments he has made buy into his vision of an inclusive school. He wants the best for every student and he believes if the welfare of the child is sorted, results come. 'Nurture the child and the child will flourish and grow'. The school believes that there are 'No limits, only possibilities'. Sara White, the Head of School, embraces these ideas and now leads a school with inclusion at its heart. Her Senior Leadership Team fully support this vision. There are currently 556 pupils on role. The children here are happy and feel valued and respected. The staff and parents have experienced an attitudinal change, and all now understand that the needs of their children will be addressed.
Pupils Feel Safe
The pupils feel safe in this warm and friendly environment. They know that their teachers work hard and respect them. Visitors are welcomed by a friendly face and everybody says, 'Good morning'. There is a calm, purposeful yet professional atmosphere. Everybody understands their role and the systems that have been set up fully support the aims of West Hill Academy.
An Inclusive Ethos
The school was last inspected by OfSTED in March 2013 when it was graded as 'Good' Since then it has been an uneven journey but now it has settled and the SLT believes that as attainment and progress are better than national and teaching is good to outstanding, the next time it receives an OfSTED, the report should be very favourable. The school is committed to raising standards within its inclusive ethos.
Appreciating that Everybody is Different
Staff are encouraged not to raise their voices and are committed to understanding every child's needs whether they have SEN or are Pupil Premium funded or Gifted and Talented etc. Children are encouraged to appreciate that everybody is different and that, 'differences are okay'. The CEO strongly believes that certain attitudes must be challenged and inclusivity is an integral part of the Galaxy Trust. The value systems of new staff are examined at interview and if they do not fit those of the Trust's, then that person will not be appointed. These values must be agreed by all staff. The leadership team willingly embraces innovative ideas if it improves the provision for their children.
Good Working Relationships with Parents
Pupils appreciate that by working hard in school it will impact on their lives as adults. Many are tutored at home and want to go to university. Some enter school with various anxieties and the school has many strategies to allay these fears. The Family Liaison Officer meets and greets parents in the playground four days a week and has developed good working relationships with parents.
A Calm and Purposeful Atmosphere
All of the classrooms are well organised and there is a calm and purposeful atmosphere in each of them. They each have working walls to support the children's learning. Students find the Help Desk in their classes useful. Each one has a Building Learning Power (BLP) display explaining how they could use their learning muscles to support their learning.
Clear Learning Intentions
The teachers plan their lessons carefully considering their children's needs and desires. Each lesson has a clear learning intention.
The Importance of Teamwork
Once a child's needs have been assessed the school will ensure that ways are sought to address them as best as possible. The assistant teachers (ATs) are well trained and make a valuable contribution in class or provide interventions for individuals and groups where necessary. The SENco liaises closely with her two colleagues in the other two schools within the trust.
Happy Parents
Parents feel that they are listened to and communications are good. They know that if they have a concern, they can speak directly to the teacher either in person or through e-mail and they are impressed that responses are often immediate. They know that the school works hard to address the individual needs of each child.
Children are Well Supported
Children who have certain needs are very well supported by the school and parents highly praised the school's practice.
Find out more about the IQM Inclusive School Award
If your school is interested in obtaining the IQM Inclusive School Award or you wish to talk to a member of the IQM team please telephone:
028 7127 7857 (9.00 am to 5.00 pm)
or email: info@iqmaward.com for further details.
Want more information on the IQM Award? Click here to request your free IQM information pack.