The Minster Nursery and Infant School achieves the Inclusive School Award for the second time.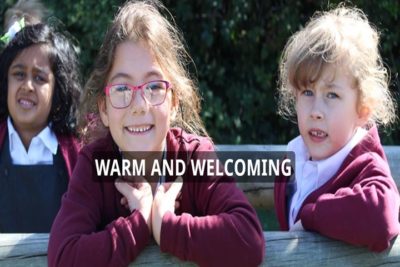 Context
The Minster Nursery and Infant School is situated in Croydon, South London. It is a large 3 form-entry school, including a nursery, with approximately 337 pupils on roll. The school serves a diverse community, with the proportion of pupils who speak English as an additional language and those eligible for pupil premium being significantly higher than the national average. The percentage of pupils with SEND is higher than the national average and the school also experiences high mobility amongst its pupils. Attainment on entry to the school is low, but children make good progress throughout their time at the school. Currently the school has 7 children with EHCPs and the school has 3 nurture provision rooms, in order to meet pupils' needs.
The School is Currently Converting
The Minster Nursery and Infant School is a Church of England school, within the Diocese of Southwark, welcoming children from a range of faiths, sharing with families, 'If your faith is important to you, it is important to us'. The school is currently in the process of converting to become part of the Southwark Diocesan Board of Education Multi-Academy Trust.
The School is Graded as Outstanding
The Statutory Inspection of Anglican and Methodist Schools (SIAMS) Report of July 2018 graded the school as outstanding, with Ofsted grading the school as good in January 2019. The Ofsted Inspection report states:
'Leaders are rightly proud of the inclusive ethos of the school. They have high expectations of what pupils can do and achieve. These are shared by teaching and support staff.'
A Passion for Inclusion
The Headteacher, Senior Leadership team and staff share a passion for inclusion and celebrating diversity and their commitment to inclusive practices, within a caring and nurturing environment, was very evident throughout the IQM assessment. 'The Headteacher explained:
'we have a deep sense of integrity and really value the relationships we have that enable people to grow and flourish; staff, children, everybody'.
The School's Vision
The school's vision, 'school of inspiration'; mission 'preparing for a bright future, through innovative and exciting learning'; and 'values of determination, honour, belief' are at the heart of everything that the school does.
All Pupils are Supported
Believing 'every child has unique potential', staff work hard to identify and break down any barriers to learning that their pupils may have. All pupils are supported and encouraged to achieve in the most holistic way, within an environment where they can flourish and feel safe. Learning experiences offered to pupils take account of their varied life experiences and needs. Systems of identification and support for pupils are well embedded, with half-termly pupil progress meetings. A range of individualised interventions are in place for pupils, and the school has used the Covid-19 catch up funding to implement the Nuffield Early Language Intervention Programme. Support staff are deployed effectively to work with all pupils, together with delivering more focused interventions.
A Stimulating Curriculum
The school offers a broad, balanced, relevant and stimulating curriculum; its 'Heaven to Earth' curriculum, with a strong child-led pedagogy. Encompassing the EYFS and KS1,National Curriculum, children's interests are developed, and they engage in high quality play experiences, together with being taught the necessary skills and knowledge to enable them to be exceptionally well-prepared for the next stage of their learning journey. The school has enabling outdoor learning areas and two trained forest school leaders.
Remote Learning is a Success
Remote learning sessions during the lockdown periods of the pandemic were successfully established and included pre-recorded lessons for pupils. Class emails enabled families to engage with the teacher and physical work packs were provided for those families who did not have access to IT. Children were able to show the teachers the work that they had done at home and receive feedback. Teaching staff made fortnightly wellbeing telephone calls to families. Parents' comments on remote learning included:
'I found the home learning really good. It was really well set out and easy to understand' and 'The quality of resources that came through and the quality of the online learning was outstanding'.
The Virtual Tour
During the assessment, and through discussions and the virtual tour, it was evident that classrooms are set up to support and scaffold pupils' learning and create an environment where children feel 'emotionally safe'. The school has classroom environment 'non-negotiables', such as visual timetables, working walls and cultural diversity displays. With a foundation of acceptance and tolerance, there is a consistent approach to behaviour management. Positive praise and behaviour ladders in all classrooms encourage good learning behaviours in the children and each class has a 'reflection area', where children often give thanks for their peers and teachers. In reference to 'The Decisive Element' by Haim G. Ginott, INSET was provided to stress the importance of positive relationships within classrooms, which enable all to flourish. Reading areas are bright and inviting and improving book areas has been a whole school focus.
Wellbeing is a Priority
Wellbeing of staff, pupils and their families is a priority for the school. The school experiences a very low turnover of staff because they enjoy working at the school and are committed to its inclusive ethos and to building positive relationships with their pupils and families. The Senior Leadership Team (SLT) are extremely supportive of their staff who appreciate being given time to complete tasks, and the 'real practical ways that we are being helped'. The Headteacher and SLT adopt a solution focussed approach to addressing problems or issues. Staff commented on the sense of real community existing at the school, where 'Everyone is willing to go that little extra. Taking the time to show we care,' together with the excellent communication in the school where 'you get told everything'. Staff wellbeing questionnaires are circulated each year. Developing staff through CPD is highly valued. Training is delivered through weekly staff meetings, through the local authority and the SDBE.
Pupils Love Their School
Pupils love their school. They said that their teachers 'help them to do things' and that they 'help their teachers'. They are clear about who to go to if they have a problem. They were proud to show work that they had done in school, including the 'Dive Deeper'challenges that they are given. Pupils apply to be part of the Minster Lights faith group, through which they can contribute to deciding on improvements within the school.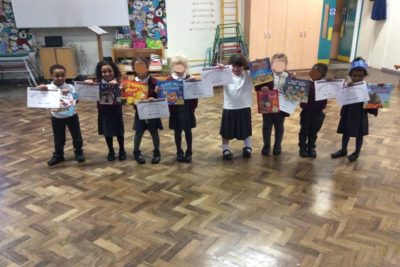 Parents Are Supported
Parents feel very well supported and are appreciative of the efforts that the school makes to support their children. One parent said:
'The school has been absolutely amazing. I didn't know schools could do this. They went above and beyond'.
The Family Liaison Officer
The school employs a Family Liaison Officer, who is available to help families with additional support, as appropriate. She also runs ELSA sessions at the school. Communication between home and school is excellent. Fortnightly newsletters share children's successes and through the use of 'Tapestry' in the EYFS, parents can see what their children are learning at school and share what they are doing at home.
The Governors are Involved
Governors are 'always welcome' in the school. Individual governors are attached to different subject areas and in that capacity, they liaise with subject leaders. Governors undertake regular training to enable them to carry out their role most effectively. The parent governor interviewed was recruited through the Headteacher's monthly BLM group and is now the link governor for PPG and inclusion. She said that the Headteacher 'wanted black parents to become involved and I jumped. Everything is child centred'.
The School Works Proactively
The school works proactively with external agencies, for the benefit of its pupils and has developed a range of partnerships beyond the school. It plans to make even greater use of the local area and community in the future.
Find out more about the IQM Inclusive School Award
If your school is interested in obtaining the IQM Inclusive School Award or you wish to talk to a member of the IQM team please telephone:
028 7127 7857 (9.00 am to 5.00 pm)

or email: info@iqmaward.com for further details.
Want more information on the IQM Award? Click here to request your free IQM information pack