This week we're delighted to welcome five new schools to the IQM Family. Can we give a big shout out to New College Leicester, Northbury Primary School,  Millwood Primary School, The Malling School along with St Patrick's and St Brigid's Primary School and Nursery Unit.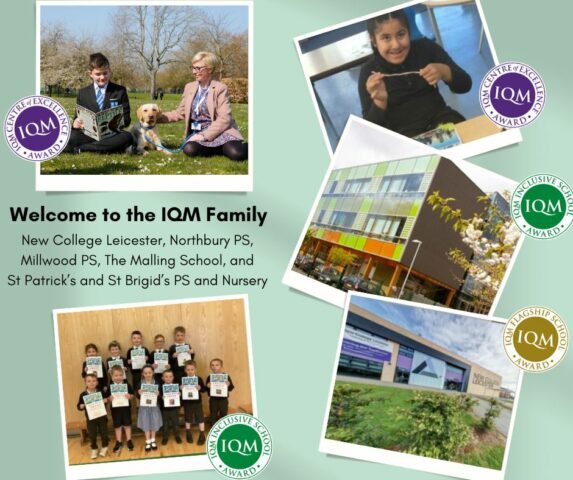 Students at the Heart
First up this week our prestigious Flagship award went to New College Leicester.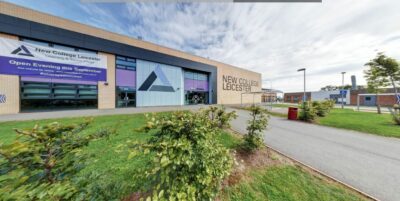 Our Assessor explained, "There is no doubt that New College is a thriving, highly inclusive and exciting place to be. All staff at the college have their students at the heart of all that they do. New College has been on an astonishing journey of improvement over the past few years and is now an extremely supportive place for students and staff. Staff all have exceptionally high expectations for their pupils and deliver equally interesting and engaging lessons to enable these students to achieve.
"The Headteacher, Jane Brown stated, "we are all one family here, we know our students well, we understand their issues and appreciate the backgrounds that they all come from."  She articulated, "we have to take the whole school with us"
• Read more – New College Leicester Achieves Flagship Status
School Has a Great Many Strengths
Securing Centre of Excellence this week was The Malling School.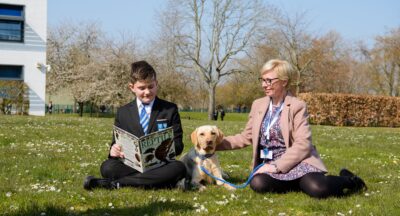 Our Assessor explained, "The school has a great many strengths.  The leadership of the Headteacher was commented on frequently during conversations with all stakeholders.  They say he has changed the culture and ethos of the school.  Staff, parents and pupils feel valued and they believe their contribution matters.
"The Headteacher has a very clear vision of where the school is going and he has been able to take others with him on this journey.  His determination to move the school forward inspires others and there is real ownership. Both children and adults are proud to be part of the school."
• Read more – The Malling School Achieves Centre of Excellence 
Looking Confidently to the Future
Also securing Centre of Excellence this week is Bury's Millwood Primary School.  Our Assessor explained, "Millwood is a school with a strong sense of their values and successes.  They are looking confidently to the future.  They can do this with clarity as they truly take the time and take care to understand each other, learners, families and their own roles.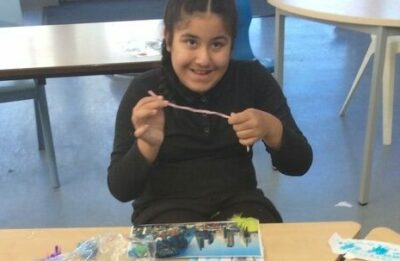 "They prioritise individualising experiences and that importantly includes the individuals who work there also.  Staff feel cared for and supported in a genuine way and I am of the opinion that the school fully meets the standard required by the Inclusion Quality Mark's Inclusive School Award. 
"They are excited to take a place within the IQM network of schools and already want to utilise other settings to further develop their inclusive approach to coaching and mentoring."  
• Read more – Millwood Primary Achieves Centre of Excellence
Very Inclusive and Welcoming School
First to secure the Inclusive School Award this week was Northbury PS. Our Assessor was immediately impressed by the warm welcome. They explained, "Northbury Primary School is a very inclusive and welcoming school where children are seen as individuals and staff ensure that everyone has the best opportunities to learn and flourish. 

On arriving at the school, you can see the school's values which are displayed in the reception area.  There is a small room within the reception area where staff can discuss matters with parents in private, so conversations remain confidential from people waiting in reception.  Reception staff are friendly and welcoming to visitors.
The school values having their work scrutinised and has had their high-quality work recognised through a range of awards such as the Silver Eco School Award, Primary Science Gold Quality Mark, Arts Mark Award, Space Education Quality Mark, Healthy Schools London Award.  The school is very proud to have just been awarded the Rights Respecting Schools award (Silver). 
• Read more – Northbury Primary Achieves Inclusive School Award 
Teachers are meticulous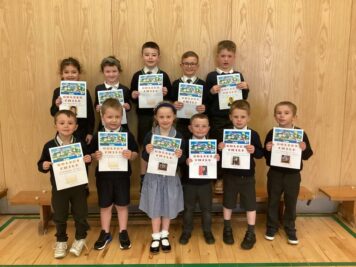 To Northern Ireland this week for our final school. St Patrick's and St Brigid's PS and Nursery School celebrated achieving the Inclusive School Award. Our Assessor noted, "Teachers are meticulous in curriculum planning.  This ensures that pupils learn and remember the right content at the right time.  Pupils identified with Special Educational Needs and/or Disabilities enjoy the same curriculum as their peers.  These pupils achieve extremely well.  Teachers constantly check what pupils have learned to ensure they are not at risk of falling behind. 
"The pupils say they are given well planned, challenging but interesting work and they are expected to do their best.  They enjoy their work and feel that teachers know them well.  Teachers have good records of the progress made by individual groups of pupils.  
• Read more – Inclusive School Award for St Patrick's and St Brigid's
Find out more about the IQM Inclusive School Award
If your school is interested in obtaining the IQM Inclusive School Award or you wish to talk to a member of the IQM team please telephone:
028 7127 7857 (9.00 am to 5.00 pm)
or email: info@iqmaward.com for further details.
Want more information on the IQM Award? Click here to request your free IQM information pack.