Outwood Academy Foxhills, Scunthorpe achieves the Inclusive School Award with Centre of Excellence status.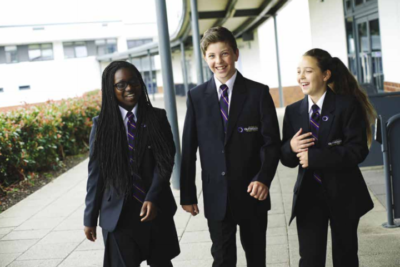 Overview
The Academy's website describes Outwood Academy Foxhills as an Academy "where we really do embrace the 'Every Child Matters' agenda." Their vision, aligned to the Outwood Grange Academies Trust's overarching values, is to "put students first" and at "the heart of everything we do, by focusing on raising standards and transforming lives'". This commitment was evident across all meetings and evidence reviewed during the assessment days.
Beacon of Excellence
The Director of the Trust, who was interviewed during the assessment process, describes Outwood Academy Foxhills as the
"shining stars for inclusion"
in the Trust. They have built a strong reputation as a beacon of excellence in inclusion due to their successful inclusive practices and systems. The Inclusion Leaders are regularly invited to share their good practice and support other inclusion teams across the Trust and Local Authority schools.
High Expectations Never Diluted
Despite the complex challenges of the local community it serves, Outwood Academy Foxhills is a school where high standards and expectations are embraced by all and these high standards permeate all policies, everyday behaviours and routines. High expectations are never diluted. If a young person requires help to meet the expectations, staff tailor appropriate support to individual pupils' needs to allow all pupils to be successful. The Ofsted 2019 report recognised that "high expectations have resulted in high standards of behaviour and effective learning".
Equitable Rights
Outwood Grange Academies Trust commits, through its core values, to "transform children's life-chances" and they are "fully inclusive" and "care deeply about children." These overarching values are interwoven through all aspects of academy life at Outwood Academy Foxhills. The Principal is devoted to ensuring
"all students are included in the education"
they offer. They provide support, where necessary, to enable all pupils to access the provision. The Vice Principal leads inclusion through the 'Deep Support' leadership structure. Her belief is that their inclusive approach gives "equitable rights" to all pupils in the school community and ensures a "fair playing field." The Senior Leaders are inclusive to the core and are fully aligned to the Academy's mission and values.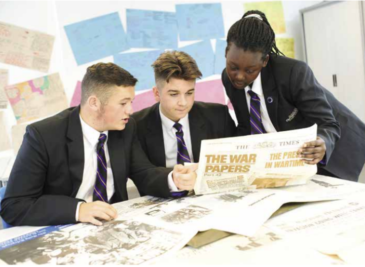 Equipping Students to Succeed
The ethos of the Academy focuses on the classroom and pupils achieving their best every day. The highly effective pastoral systems allow the focus to remain on learning, which ultimately impacts Outwood Academy Foxhills pupils' life chances, providing them with excellent results when they leave thus opening future opportunities. The robust pastoral systems ensure that pupils are well supported and allow prompt responses to any arising matters throughout the day to enable pupils to succeed in their learning. The pupils benefit from non-teaching Learning Managers with responsibility of the year groups who are available to deal with issues and liaise with families during the school day, allowing prompt resolutions.
Pledge System
The Outwood curriculum is intended to support
"every child and young person to grow as well-rounded and responsible citizens who can fulfil their potential and ability to play a positive role in society."
Pupils are given a broad learning experience. Part of this learning provision is the well-established Pledge System which enriches pupils' school experiences. The Pledges, alongside skills and competencies acquired through the tutor and PSHE curricula, equip pupils with life skills which enhance their future prospects.
Vibrant and Welcoming Environment
At Outwood Academy Foxhills, inclusion is all-encompassing. With twenty-four languages spoken by the school community, it is truly diverse. Diversity is not just welcomed but celebrated. Outwood Academy Foxhills celebrates its vibrant community with a variety of displays around the building. They honour the different cultures of their school demographic through an annual 'Love of Languages' event. During this day, pupils hold stalls where they share interesting information, realia, and foods from their home cultures.
Supportive and Supported
Staff morale is high. In the most recent Ofsted staff questionnaire, 100% staff stated that they feel the school is well-led and managed. All staff members spoken to during the assessment process feel valued and supported by the Leaders and Trust Directors. They also feel supported by each other. There is a shared responsibility for ensuring pupils have the highest quality educational experience. Staff talk about a transparent, open-door culture and a collective sense of accountability.
Find out more about the IQM Inclusive School Award
If your school is interested in obtaining the IQM Inclusive School Award or you wish to talk to a member of the IQM team please telephone:
028 7127 7857 (9.00 am to 5.00 pm)

or email: info@iqmaward.com for further details.
Want more information on the IQM Award? Click here to request your free IQM information pack