Mount Street Primary School in Plymouth has achieved this award for the second time.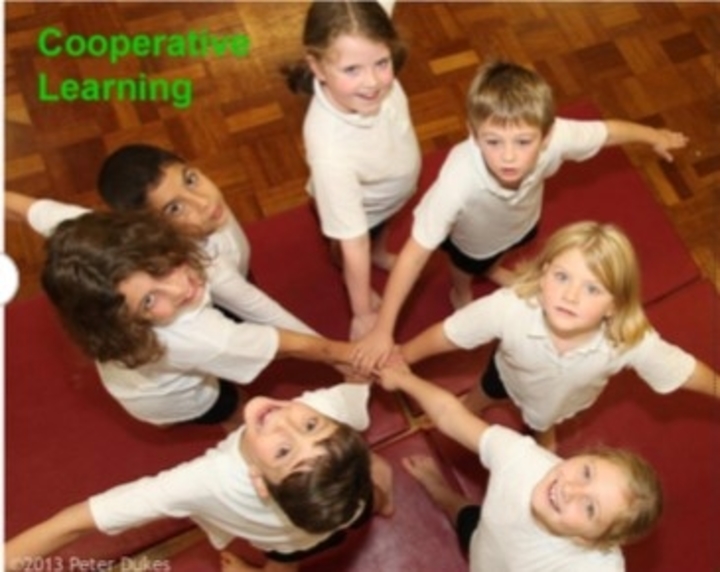 Everyone Matters
"Everyone Matters" proclaims a large notice-board in school which is plastered with a jigsaw pattern of many individually-drawn and cut out, interlocking pupil pictures. "Each of us is an individual, but we each have an important part to play in our school and our world". Mount Street is a school presenting its Inclusive face proudly. This small school with its big heart is a haven for refugees and other disadvantaged city children.
A Bright Learning Environment
The school works hard to present an attractive, bright learning environment. The newly-refurbished school entrance area presents a colourful, high-quality and welcoming front to the street.
Good Facilities
There are good facilities, such as a spacious library and some "wet-area" shared spaces for painting, a teaching kitchen and creative use of some spaces, for example, a low wall separating a small-group learning area from a wide communal space.
The Outdoor Environment
Outdoors, children have access to a large playing field, delightful gardens and allotments, a "Forest" with pets such as guinea pigs, good-sized hard playgrounds and two "Trim-Trails". Near one exit, a large noticeboard celebrates, with photographs of outdoor activities: "Outdoors, we are" and then: "explorers", "scientists", "gardeners", "creators", "chefs", and "carers" – to name just a few.
Children Aim to Be Powerful Learners
Children know that they aim to be "Powerful Learners" and School Council members were all able to talk about a curriculum area they enjoyed and in which felt they had made good progress. One boy was looking forward to earning his pen licence and a Year 1 girl was proud of her "calculations". Children enjoyed the Money Week in which the Headteacher had given each class £50 to develop a money-making project and then they were allowed to choose how to spend the proceeds. Another child spoke with enthusiasm about experiments with plants ("It died!") and was able to explain what he had learned from these.
It's a Family
Parents give the school what they call, "A big thumbs-up!" and they say they like the school being small and friendly and that their children are happy. Children themselves enjoy talking about their learning and their achievements and they are very proud to be part of a school where "It doesn't matter what culture and religion and colour of skin you have, we treat everybody with respect." There is trust between the school and parents and between the children and their teachers and TAs. It's a family.
There is Something for Every Child Here
The challenges facing the school in terms of pupils' achievement are huge. Nearly half the pupils speak English as a second language and families face a number of inner-city stresses including the uncertainties of asylum-seeker status and of living in rented properties. The school helps new children settle in, assesses them and provides appropriate support in many different ways: language, family support, emotional and social counselling and bespoke programmes and clubs to help children with Maths, writing and sports. There's something for every child here.
Find out more about the IQM Inclusive School Award
If your school is interested in obtaining the IQM Inclusive School Award or you wish to talk to a member of the IQM team please telephone:
028 7127 7857 (9.00 am to 5.00 pm)

or email: info@inclusionmark.co.uk for further details.
Want more information on the IQM Award? Click here to request your free IQM information pack.