Lakeside School in Welwyn Garden city achieves the national award.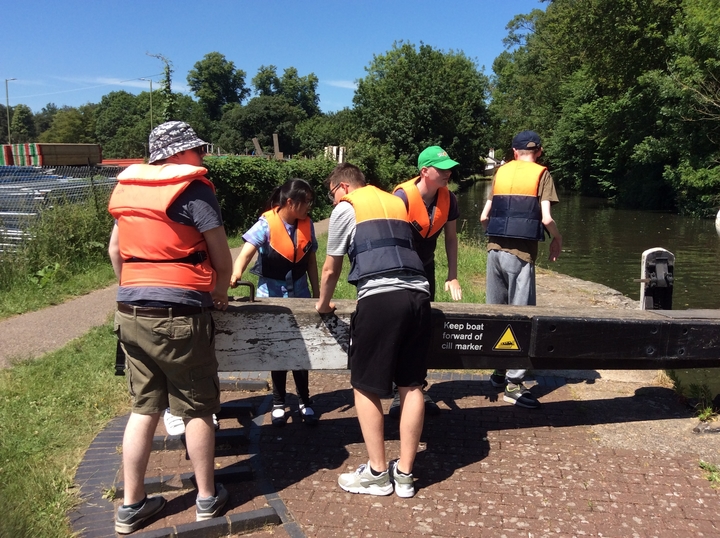 Everyone is an Individual
Inclusion and treating everyone as an individual is at the heart of the work at Lakeside School. The school is welcoming and friendly to all pupils, as evidenced throughout the day. Parents describe the school as an "extended family" and feel that they can talk to anyone at the school, knowing that they will be treated with respect and support. High praise was given to the school receptionist as the first port of call.
A Personalised Curriculum Offer
The Head Teacher is passionate about making sure that each child, whether their needs are due to Autism, SLD or PMLD, is given a curriculum offer that meets those particular needs and leads to outstanding progress. This vision permeates through to all staff. The Senior Leadership Team all spoke enthusiastically about their plans for their future for their cohort and gave much relevant evidence about their drive to make sure that outstanding progress remains the benchmark for the school.
A Welcoming Environment
The school environment is very welcoming with photos of children and young people in the corridors, celebrating success. The displays are inclusive as symbols, photos and the written word are used to ensure that all children can access them. Work has started on making them also accessible to pupils who are visually impaired by using a piece of cutting edge technology "Penfriend".
An Outward Looking School
The school is very outward looking and is involved in a range of activities to ensure that pupils, at whatever level it is suitable, get access to their local, national and international community. One pupil with a visual impairment described how he goes to the local shop to practise his mobility skills, using his cane whilst another pupil was able to say what he had liked on the recent school visit to Poland.
Cultural Events
The school takes advantage of cultural events, such as holding a garden party for the upcoming Royal Wedding which will include all the pupils of the school. Parents and other siblings are invited to school events as well as being offered a place on community trips such as the visits to the seaside by the younger pupils.
Outdoor Education
Outdoor education has a high profile at Lakeside School. The school has access to an allotment and nature area through a local charity called Mudlarks where children can work in the allotment to do gardening activities or use the café as part of their community access programme. The school also follows the Forest school approach and now has two trained Forest school leaders. Older pupils follow link courses at the local colleges. Children have also been involved in sailing activities as part of their Duke of Edinburgh programme.
Happy Parents
Parents speak very highly about the school. Lakeside School helped a parent to set up a specific Facebook support group for Lakeside parents, so they can communicate with each other online as meeting up face to face can be difficult. "There are lots of chances for parents to meet up with other parents", was said by one parent at the parent group meeting.
An Innovative Curriculum
The curriculum is innovative and highly relevant to each child. A session was observed where young pupils with Autism were very motivated by the multi-sensory activity being presented by the Bamboozle theatre company. Learners were fascinated by the lentils, paper birds, drum, garlands and guitars that were being used to attract their attention. Good planning and robust monitoring of assessment procedures leads to outstanding progress as reflected in the school's latest Ofsted report in February 2018.
Find out more about the IQM Inclusive School Award
If your school is interested in obtaining the IQM Inclusive School Award or you wish to talk to a member of the IQM team please telephone:
028 7127 7857 (9.00 am to 5.00 pm)
or email: info@inclusionmark.co.uk for further details.
Want more information on the IQM Award? Click here to request your free IQM information pack.