Holmesdale Infants in Derbyshire has achieved the national award for inclusion.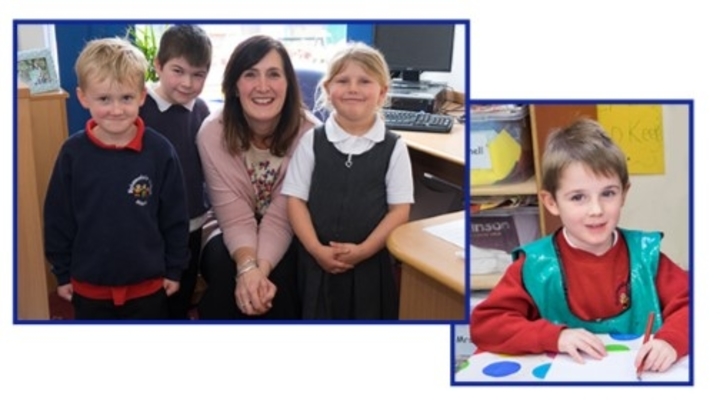 A Welcoming Haven
Holmesdale Infant School is a welcoming haven in Derbyshire, close to Sheffield. All the staff work hard to foster a sense of community and the children at the school have positive attitudes towards learning and are enthusiastic.
Outstanding Behaviour
As noted by Ofsted in 2013 "The behaviour of pupils in lessons and around the school is outstanding. They show respect and consideration for each other and for the adults around them." There are positive staff-student, student-student and staff-parent relationships, effective pupil support and independence is fostered.
A Clear Purpose and Vision
Holmesdale Infants School has a clear purpose and vision. This is clearly evident in the school prospectus where vision, aims and the mission are shared with all stakeholders. Vision for Holmesdale Infant School:-
"To promote and enrich the development of children to achieve their full potential in a caring, happy, creative and stimulating environment.

'The best me I can possibly be."
The vision permeated the whole school and is evident in the challenges set for the children in each year group.
Context of the School
Holmesdale School was opened in January 1959. It has its own wooded grounds surrounded by gardens and playing areas. The grounds are used to good effect and continually develop. Two of the classrooms are used by the Avenue Nursery and after school and breakfast clubs.
A Shared Approach to Learning
Parents clearly value involvement with the school, indeed the school fosters trusting relationships with parents and very effective links with other agencies to support a shared approach to children's learning and to ensure children receive consistent support.
The multi-purpose hall is used for P.E., assemblies, music, and other school activities. The building has disabled access and resources for children with disabilities.
Governors are Very Supportive
Governors show a keen interest in the school and are very supportive. Governors are willing to attend celebrations and assemblies, taking their part in a range of activities and events. The governing body constructively questions leaders about the school's performance and very ably supports its development. They have a clear understanding of inclusion.
Appropriate Support is Provided
There is appropriate support for children with specific needs and a parent speaks positively about the provision enabled for her child who is Autistic.
Evidence Provided
Information and evidence was gathered by observation within the school but also through conversations with the Inclusion Coordinator, teaching and support staff. Representative pupils, parents and governors also gave their opinions.
During the visit, I had access to all areas of the school, saw small group teaching and had both formal and informal conversations with children. There was a genuineness and warmth shown in the welcome I received from all groups.
The school produced a detailed IQM Tracking Document and additional written and statistical evidence was available to support the Inclusion Quality Mark assessment which was very helpful.
I would like to thank all those involved for the organisation of evidence and time given to enable me to determine my assessment. The openness to ideas and development was of particular note.
There are a number of key strengths in the school because of the strategic approach to management.
Find out more about the IQM Inclusive School Award
If your school is interested in obtaining the IQM Inclusive School Award or you wish to talk to a member of the IQM team please telephone:
028 7127 7857 (9.00 am to 5.00 pm)

or email: info@inclusionmark.co.uk for further details.
Want more information on the IQM Award? Click here to request your free IQM information pack.