Greenhill Primary School in Wakefield has achieved IQM Centre of Excellence status again.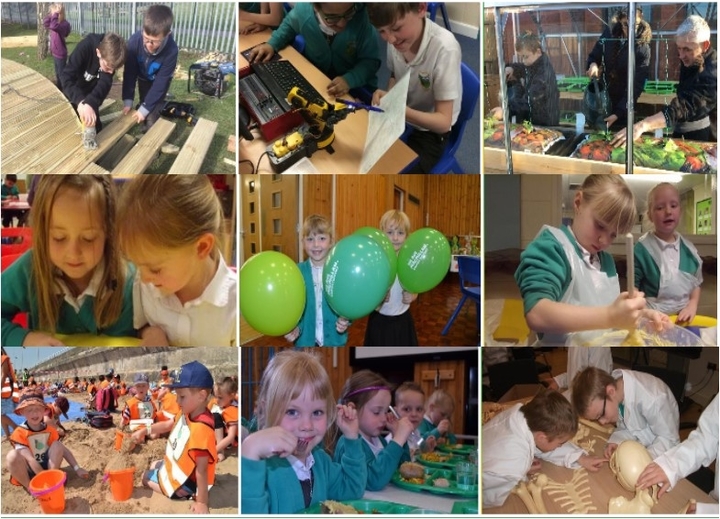 An Inviting School
Greenhill Primary School is an inviting school. On arrival, everyone is courteous and keen to welcome visitors to the school. The friendliness of the Headteacher, Senior Leadership Team, Site Manager and Office team on entry to the building is noticeable and this begins to establish the rapport that is needed to enable a productive day. This is further exemplified in meetings with staff, parents, children and governors.
Going the Extra Mile
It is quite clear that the school, staff and governors want the best for the children in their care and they are prepared to 'go the extra mile' to ensure all feel valued and that their needs are addressed.
Sources of Evidence
The Inclusion Manager provided useful files of documentation, photos of events in which the school had engaged and a sample of children's books from each class. The Headteacher makes self-evaluation material available for reference in addition to the School Development Plan.
Working Together to Implement Inclusive Practice
The team seek to work together to implement inclusive practice. The Senior Leadership Team take time to engage staff in evaluation of progress data. One key priority area for them is to ensure that progress of different year groups is consistent across the school. They expect all children to make progress and have worked hard to develop systems to track development and determine how best to enable them to succeed. They have reviewed the requirements of the curriculum to ensure that they can enable this. The Senior Leadership Team have open conversations with families to share the children's progress and ensure that they are cognisant of what is needed to support them. All staff know that this is a focus for their work and that of intervention programmes. Parents acknowledge this approach and say they are very supportive of the school and they are well informed about their children's progress. "The way in which the Senior Leadership Team have contacted us is excellent and it has made a real difference to the children's learning. My other child would not be where they are now in Secondary school if it hadn't been for the teachers here." The Senior Leadership Team has high expectations for children and this is permeating through the school. The school is highly inclusive.
Reducing Barriers to Learning
Regardless of disadvantage, ethnicity or any other cause, the Senior Leadership Team try to reduce barriers to learning and work towards positive pupil outcomes. They analyse data to enable them to target specific groups or curricular areas. This is evident in the way that all children's needs are considered and addressed and there is noticeable development in the presentation of some children, as compared to the last IQM review. This is as a direct result of approaches taken in this school. The staff (at all levels) must be congratulated for this.
Happy Pupils
Pupils greatly appreciate the support and care given to them by all adults. Some are very vulnerable pupils and they are nurtured to enable them to succeed. This was clearly observed in the dining hall where an adult was guiding and supporting the interactions of a child. The care and the trust demonstrated encouraged and enabled the child.
An Exciting Curriculum
The school has an exciting curriculum which seeks to engage all children. Children explain that they are enthused by the work in which they engage, especially the 'residential trips' which offer the children real life experiences in which to apply their skills and knowledge.
Clear Commitment to Inclusion
The Inclusion Manager has a clear commitment to inclusion and supports staff well. All adults are familiar with the inclusion agenda and she has kept them well informed about the IQM process. Progress has been made on a number of targets since the last assessment.
The Importance of Provision Maps
The SENCo has taken on more responsibility for SEND and is leading this area of work. She is aware of needs and the importance of Provision Maps to show how youngsters are supported. She is open to ideas and willing to try different approaches. She is well supported by the IQM Manager.
Investing in Staff and Pupils
At Greenhill, investment in staff and pupils is seen as important and so a clear staff development programme is considered. Through focused self-evaluation, the school has determined the importance of ensuring that all staff understand the difference between good behaviour and learning behaviour. This will enable everyone to promote good attitudes to learning, fostering of independence, the ability to offer ideas, generate new perspectives and alternative explanations. They are working towards producing a guide to good learning behaviour in the classroom.
Continuing to Thrive and Reflect
In conclusion, Greenhill, continues to thrive and reflect on their own practice. It is pleasing to see that inclusion has its place in the School Development Plan, at the heart of their endeavours both in documentation and in practice.
Moving Forward
I recommend that the school should maintain its status and has much to offer in terms of good practice. IQM features in the School Development Plan and a review of the Centre of Excellence Action plan has been undertaken. Suggestions for development can be integrated into this.
IQM Cluster Group
The next review will look closely at how the school has interacted with its Inclusion Cluster and promoted continuing outreach. Evidence of Cluster working will underpin the capacity for the school to maintain its Flagship status.
Find out more about the IQM Inclusive School Award
If your school is interested in obtaining the IQM Inclusive School Award or you wish to talk to a member of the IQM team please telephone:
028 7127 7857 (9.00 am to 5.00 pm)
or email: info@inclusionmark.co.uk for further details.
Want more information on the IQM Award? Click here to request your free IQM information pack.