This week we'd like to give a warm welcome to the most recent schools to join the IQM family. Let's hear it for Lord Derby Academy, Britannia Village PS, Northwood Community PS, The Valley Community PS, Bursted Wood PS, Northfield St Nicholas Primary Academy, Oatlands Infant School, and Gorse Hill School.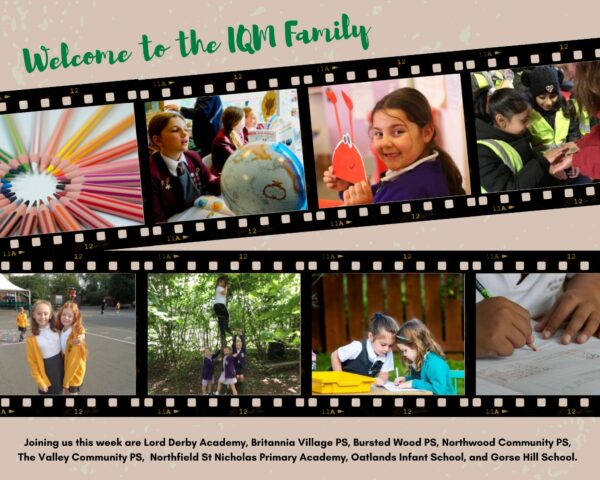 'Strong, efficient and working in tandem.'
First up this week we go Huyton in Merseyside where Lord Derby Academy achieved our prestigious Flagship Status.
Following their visit our Assessor noted, "A considerable strength of the academy is the strong leadership that cascades down to all levels.  It begins with the highly competent, well-respected Headteacher, who is passionate about inclusion and committed to ensuring there is a balance between high standards and how this needs support and understanding.
"They effectively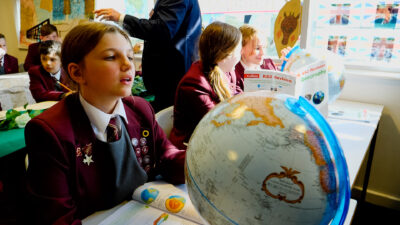 encourage strategic thinking, innovation, and action from all the professionals in the team.  This leads to senior leaders recognising that they have the permission to be creative in how they approach and lead their areas of responsibility.  The headteacher quote their team as being, 'Strong, efficient and working in tandem'."
• Read more – Lord Derby Academy Achieves Flagship Status. 
Teamwork, Kindness, Respect, Happiness and Honesty
We have four schools achieving Centre of Excellence status this week, first up is Northwood Community Primary School.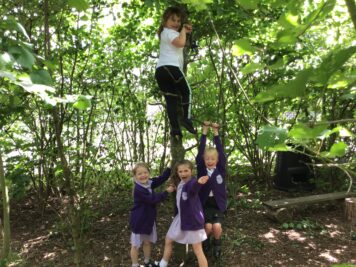 Our Assessor was rightly impressed with Northwood as they explained, "There truly is a sense that the children's needs are viewed holistically, and potential barriers to learning are identified swiftly and acted upon.  The inspirational Headteacher has invested heavily in staffing and CPD to support the wide range of needs in the school.  Quality free school meals are offered to every single pupil – regardless of entitlement.
"The pastoral team has been expanded and are able to offer a range of support to both pupils and families.  Support is responsive – if a pupil is upset coming in for example – the team are on hand to support them to regulate and become ready for learning.  There is a huge commitment to supporting wider needs of the pupils and families.  Northwood's core values of Teamwork, Kindness, Respect, Happiness and Honesty really do shine through their work."
• Read more – Northwood PS Achieves Centre of Excellence Status 
'She is Safe Here'
Next we make our way to the beautifully named Bursted Wood Primary School which also secured Centre of Excellence status.
A parent, to whom our Assessor spoke, has a child with significant SEN needs attending Bursted Wood.  She spoke so very highly of the school and was extremely happy with the progress her child was making at Bursted Wood. 
She told our Assessor that it was lifechanging for her and her family and what she wanted to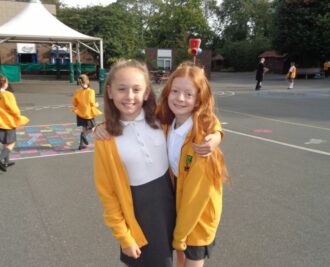 happen next was for her child to be able to increase the number of hours she spent at school.  She said that, for the first time, she could leave her child and not worry because she trusted that the school has the best interests of her child at heart and, "she is safe here". 
• Read more – Bursted Wood PS Achieves Centre of Excellence 
Enthusiasm and Passion
An excellent example of inclusive practice is how our Assessor described our next Centre of Excellence. Our Assessor concluded, "Northfield St Nicholas Primary Academy is a particularly outstanding example of a school committed to meet the needs of its pupils and is outstanding in its commitment to and implementation of inclusive practice.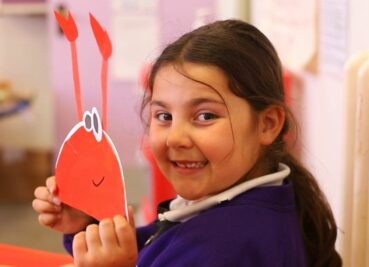 "All staff have an enthusiasm and passion for their part in the learning and lives of the pupils at the school. They are dedicated and positive about the futures of their pupils. Everyone is committed and wanting to do the best they can for the pupils at Northfield St Nicholas Primary School. They provide an outstanding, caring environment for pupils where high expectations have a huge impact on their progress and wellbeing."
• Read more – Northfield St Nicholas Achieves Centre of Excellence
Nurtured + Inspired = Happy
The final school to secure Centre of Excellence status this week is Oatlands Infant School. After their visit our Assessor explained, "Oatlands Infant School proudly proclaims its key values and welcoming ethos in just three words: Nurtured + Inspired = Happy. All three of these elements are in abundance as soon as you enter the building, or even the car park! The friendly welcome from the caretaker set the scene for the whole IQM visit.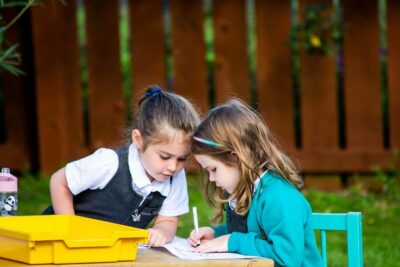 "Focusing on the needs of young children during the essential early years of education, the Headteacher leads a team of passionate and enthusiastic staff who support each child's development and achievement. Parents are encouraged to engage fully in school life and work alongside their child in creating a life-long love of learning. To spend three years at this inspirational infant school is just not long enough."
• Read more – Oatlands Infant School Achieves Centre of Excellence 
Courage, Appreciation, Respect, Responsibility, Excellence (CARE) values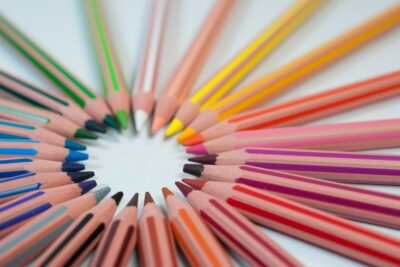 We have a trio of schools securing the Inclusive School Award this week. First up we travel to Swindon where our Assessor visited Gorse Hill School. Our Assessor explained, "The Principal and his staff have worked hard to ensure all pupil groups are welcomed and supported to help them become confident, caring and independent young people who are well prepared for the next stage of their education. 
"The Courage, Appreciation, Respect, Responsibility, Excellence (CARE) values are the foundation of this principle and of everything the school does to realise this ambition.
"It is impressive that, in only a relatively short time, these values are understood, embedded and permeate through all aspects of the school's work, helping the children to make the right choices and respect their friends, whatever their culture or background.  Pupils speak with pride about the school and their achievements."
• Read more – Gorse Hill Primary Achieves the Inclusive School Award
Love Being at School
Next up for the Inclusive School Award was Britannia Village Primary School. Our Assessor noted, "The positive school climate at Britannia Village PS is hugely beneficial to children's performance on many levels including attendance, assessment, wellbeing and behaviours. Children at Britannia Village, in general, love being at school and are keen to arrive on time every day."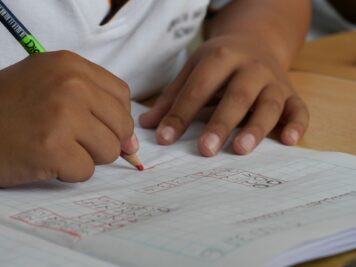 Our Assessor attributed this to the positive learning culture. They added, "Good attendance is celebrated and rewarded during whole school assemblies.  Children are aware of the importance of behaviour for learning and are encouraged to support their learning by adopting a series of positive attitudes towards it."
• Read more – Britannia Village PS Achieves Inclusive School Award 
Staff Wellbeing is Seen as Important
Finally this week we travelled to Bolton where The Valley Community Primary School secured the Inclusive School Award.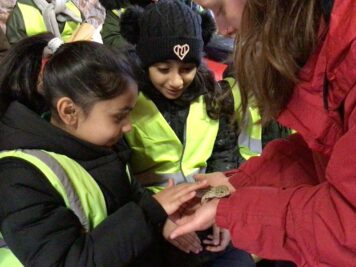 Our Assessor noted "Staff wellbeing is seen as important at The Valley.  There is a wide range of teaching experience and expertise amongst the staff which is utilised well to support newer members of the teaching team.  Weekly meetings with an assigned mentor are in place to support Early Career teachers as well as regular catchup conversations with a senior leader. 
"Staff spoke very highly of the support they received on joining The Valley, especially as some had limited classroom experience due to teacher training being conducted during the Covid Pandemic.  Teachers are all given time to observe each other, and as part of a coaching triad, they plan lessons together."
Read more – Valley Community PS Achieves Inclusive School Award 
Find out more about the IQM Inclusive School Award
If your school is interested in obtaining the IQM Inclusive School Award or you wish to talk to a member of the IQM team please telephone:
028 7127 7857 (9.00 am to 5.00 pm)

or email: info@iqmaward.com for further details.
Want more information on the IQM Award? Click here to request your free IQM information pack.