The Gateway Academy in Thurrock achieves Centre of Excellence status again.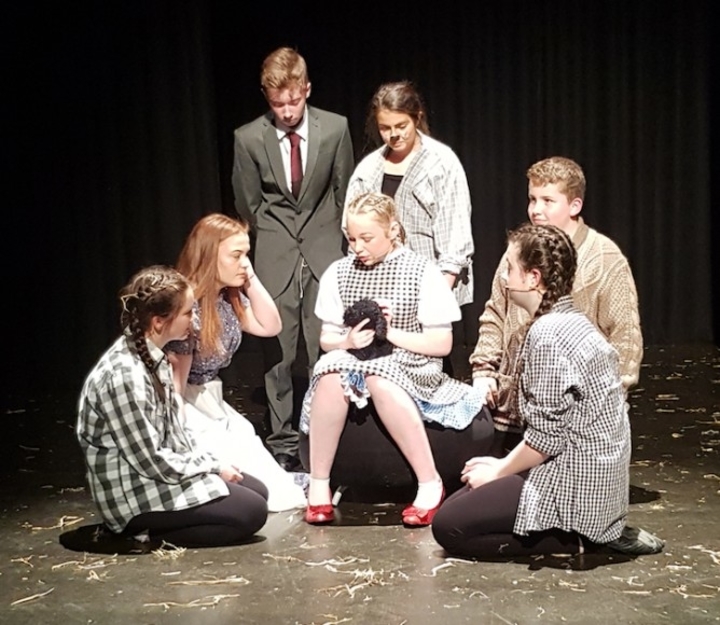 Transition
On the day of my visit the new Year 7 (Year 6 from primary school) were starting at the school. The transition period will last for two weeks when they will return to their primary schools for the final week. It was interesting to meet these pupils as they navigated their way around the building and met their new teachers. There is no downtime for teachers or pupils at the school as the new timetable (2019/20) had been introduced for all groups who moved up a year so that no curriculum time was wasted. The new Year 7 (now with one additional form) were being inducted to the school and having taster lessons and were learning about the expectations. The induction process for the new Year 7 pupils has been in place now for over two years and is a very good example of effective transition practice. The fact that the school has taken on an additional form of entry is testimony to the popularity of the school in the community which is a great indicator of success.
The school set itself a number of targets following their last review. These were closely linked to the whole School (and MAT) Development Plan. The first of these was to:
Reducing Barriers to Learning
• Continue to improve student attitudes to learning and reduce barriers to learning through the full implementation of the new Behavior Policy.
The policy was introduced just over a year ago and I remember discussing it with the person responsible for it. I was anxious that the new somewhat stricter policy would mean than many SEND and vulnerable students would not be able to meet the exacting standards of behaviour and would end up excluded from school. Although there was an increase in exclusions these have now settled and most of those excluded are not SEN pupils (although some are). I was, and am, reassured that the policy is flexible enough to ensure that expectations are not black and white and that exceptions can be made. Behaviour around the school is very good and even Ofsted commented on this positively. It is clear that the new Behaviour Policy is making a big difference and this is felt in the classroom and in corridors and in the playground. Both pupils and staff were very supportive and believed the new policy had made a difference to their working lives.
Behaviour
I spent a lot of time talking to Julian (Assistant Head) about the policy and the advantages and disadvantages. The impact is obvious and movement around the school, behaviour for learning in classrooms and during unstructured time is much improved. The CPOMS (computer programme) system is used to track individuals and behaviour concerns but also brings together a whole range of information that gives a much wider view of what is happening with individual pupils. This information is an example of the joined up working that happens at the Academy. The Inclusion Panel meet regularly and use the data provided through the CPOMS system and personal knowledge of students to decide what interventions are appropriate and should be put in place to support them.
Promoting Pupils' Personal Development
The Academy continues to promote pupils' personal development and cover a wide range of topics during discussions through the daily personal and academic development (PAD) sessions. Pupils feel safe at school and they learn strategies for keeping safe when using social media and in other situations. The school is, and always has been, determined to discuss even the most difficult issues with pupils and give them a voice. No subject is off the table and pupils have a good understanding of the world they live in. Diversity and difference are seen as positive and relationships are generally harmonious. This does not happen by chance but by carefully curating the curriculum, the pedagogy and the school culture and ethos.
Pupil Voice
Pastoral care of pupils' welfare is extremely good and it is clear that pupils come first at the Gateway Academy. Pupil voice is cultivated and pupils have a say in decisions, which affect them. The student leadership team meet with members of the senior team and speak confidently about many different issues.
Attendance
The attendance of pupils continues to be a priority and the attendance team work hard to ensure that the attendance of all groups of pupils is an improving trend. The attendance figures are currently around national averages and the numbers of persistent absences is reducing. However, the school is not complacent and continues to make sure every child is in school every single day. The pastoral teamwork with the attendance team and support parents/carers in getting their occasionally reluctant children into school.
Pupils Want to Do Well
Pupils clearly want to do well and the new Behavior Policy is helping to create a culture of learning. The school makes great efforts to reduce all barriers to learning whatever they might be.
The second target set during my last visit was:
• To accelerate the progress of SEND students, with a particular focus on teaching for learning.
I met with David Zeffie – Assistant Principal with responsibility for SEND. He told me that the Academy was delighted that Ofsted had recognised its good work in supporting children with special educational needs. David said it was a 'heartening" Ofsted experience (not something I hear often!) He said they made sure they heard about this work and in particular the provision for more vulnerable pupils. They gave them (Inspectors) case studies to read about different children particularly about those where the data might not tell the true picture about the progress these children might have made.
Building a Core SEND Team
The Academy has focused on building a core SEND team. The impact of this is clearly shown in data but is demonstrated by the whole range of provision for pupils provided by the school. Ofsted (March 2019) praised the alternative provision for vulnerable pupils, which has very good outcomes. Last year progress for SEND pupils was closer to other than in previous years and is expected/predicted to be similar this year. Ofsted was impressed by the SEND department and the work it is doing with individual students. The target for the end of the academic year 2019-20 is to ensure the gap is significantly reduced between SEND and other students nationally.
Curriculum Development
The next steps are around curriculum development and what qualifications can be secured as part of the Alternative Provision offer. There are several new courses and new qualifications being considered and will be offered for September. Option choices have been made and these courses have proved to be popular.
Teacher Training
Training for all teachers on Quality First Teaching has been delivered and is on-going. There is a clear understanding that teachers must accept responsibility for SEND pupils in their classrooms and the importance of giving them appropriate training and support to do this. All Learning Support Assistants are well trained. The framework for this training is the same across the MAT (GLC) schools. The training is mostly around scaffolding question. There is a MAT group SENCO as well as the Gateway Academy SENCO.
Valuing SEND Pupils
The Gateway Academy continues to value and prioritise SEND pupils. Their achievement matters and everything possible this is done to help them overcome the barriers to their learning. They are very successful at doing this.
The third target set by the school was:
• To develop students' oracy skills in order to communicate to a range of audiences with confidence and clarity, and to use effective talk as a vehicle to learn.
High Expectations of Pupils
Literacy and oracy have been whole school priorities for a number of years and there has been a real focus on increasing subject specific vocabulary. Much of the training and professional learning has been around this topic. The Teaching and Learning team plan the CPD programme which is based around whole school priorities. The team now include three Lead Practitioners and may (possibly) be expended to include more main scale teachers. The aim is to change the nature of the dialogue about teaching and learning. Teachers have high expectations of pupils and there has been a lot of effort to improve questioning techniques, which probe pupils' understanding. Follow-up questions develop pupils' understanding further, enabling pupils to make good progress. The focus now is to give pupils more opportunities to apply their oracy skills in subjects other than English which currently are more limited. Creating opportunities for group and paired talk in classrooms needs to become more embedded.
Safeguarding is a Priority
I met with the Safeguarding Lead and the person with responsibility for student and staff well-being. Safeguarding has always been a priority at The Gateway Academy and there is a safeguarding lead plus a team of designated teachers and pastoral leads who are all trained to a high level. The number of reported safeguarding issues are increasing and it is important to share the load in managing these and supporting vulnerable pupils. One of the Trustees/Governors is the designated person for safeguarding and they meet regularly with the Safeguarding Lead and go through the Safeguarding Audit and ensure any necessary follow-up happens. A needy fund has been agreed by trustees and is available for the team to spend on pupils in need.
Providing Additional Support
There are 13 Looked After Children who are all part of a carefully planned support programme. There are good relationships with the Local Authority and the Virtual Schools team amongst other agencies. LAC pupils are carefully monitored and supported at all points. The relationship with Social Care is not as good as there are severe shortages of social workers. However, the school has developed a good relationship with the strategic managers who support them in supporting children. The school employs a school counsellor and also buys in an external one to meet the demand from pupils. They also work with a wide range of external agencies to provide additional support for pupils.
Young Carers
More than 23 Young Careers have been identified and are being supported in school and many others work with agencies who have 1 to 1 sessions with pupils and host many weekend events. The school has a very good reputation for supporting Young Carers and external agencies often ask for their advice. The Pastoral Teams buy into 'Risk Avert' which is run between the University and Essex Country Council. This involves an online questionnaire that helps to identify pupils who are experiencing anxiety or who need support.
Support for Children
The Pastoral Team have been restructured recently but is still very effective at proving support for children. The Attendance Officer is part of the safeguarding team and follows up on missing children. There is joined-up working which makes the best use of resources and provided support for vulnerable children. CPOMS has been really good at joining up the dots as it involves people logging concerns. If the file gets bigger and bigger, the school gets concerned.
Safeguarding Training
Safeguarding Training is provided for all staff on the first day back and is provided for those who arrive mid-year. This year everybody was asked to do the Prevent Training online and they were given directed time to do it. Updates regarding safeguarding are given out at briefing and there is a leaflet provided for supply staff.
Mental Health Support
During my visit I met with the Student Well-being team who provide Mental Health Support for pupils. This was a new project started last year and it is something we spoke a lot about during the IQM review last year. The original person with oversight of the programme has since left and is now working for the Local Authority. However, the work continues and Tracey and Paul who make up the well-being team provide an excellent service for the school. They are both trained and experienced in providing counselling and therapeutic approaches. Paul is also a qualified life coach. Both have full caseloads of 39 pupils but they also run different group sessions on resilience, self-esteem, anxiety and anger management. The team do an assessment of pupils who are referred or who self-refer, then they decide on the type of support to offer. Occasionally they run single sex groups for pupils suffering with anxiety. One of the key issues for the team is that they need time to plan their programmes together and there is very little time for them to do this.
Find out more about the IQM Inclusive School Award
If your school is interested in obtaining the IQM Inclusive School Award or you wish to talk to a member of the IQM team please telephone:
028 7127 7857 (9.00 am to 5.00 pm)
or email: info@iqmaward.com for further details.
Want more information on the IQM Award? Click here to request your free IQM information pack.