Garratt Park School in Wandsworth, London achieves the Inclusion Quality Mark's Inclusive School Award for the fifth time.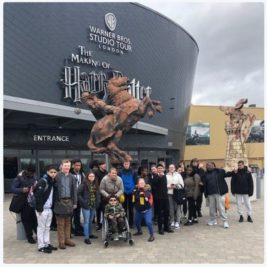 Context
Garratt Park School is a secondary special school, based in Wandsworth funded for students with a Moderate Learning Difficulty. The school is oversubscribed but has a current school roll of just over 200 students. The greater majority of the students that attend Garratt Park School at present have a diagnosed Autism disorder, however, there are also large cohorts that have a specific language difficulty. Although the school community is largely male there is diversity represented in the large variety of ethnic groups attending the school. However, the diversity is also evident in the nature of the student's economic background, 53% of the students attending Garratt Park are identified as being eligible for pupil premium funding. As such the school's NEET figure trend of 3% over consecutive years, is particularly impressive and gives an indication of the successful nature of the personalised initiatives that are in place at Garratt Park to ensure that each child achieves and has a clear destination route, post-Garratt.
Children's Wellbeing is The Focus
Children's progress, development and wellbeing form the centre focus and the warmth that is clearly evident upon a visit. This was not solely articulated but is also shown by the staff and quite passionately so by the parents.
Leaders Are Clear
Learning environments are calm and purposeful. Leaders are clear on progress made and where they intend to target their development plans next. Staff feel involved and empowered by the processes.
The School Has An Honest Foundation
The school's values are CHIRP: Compassion, Honesty, Inspiration, Respect and Professionalism. These values focus on acceptance and caring for all which is based on an honest foundation. Whilst the students do not yet use these words frequently in their language, the climate of the environment does reflect that they are in place and in practice.
Everything for Everybody
All classes have developed their own rights charters ensuring that the ethos of 'everything for everybody' is incorporated from children in the first instance. They are included in devising what that looks like. Garratt Park's school rules and 'Behaviour Policy' match children's rights with their responsibilities towards each other, in line with the school's values.
Students Get Involved
Students have played a major part in creating their own environment, both in classes and in the wider school. The picnic area has been refurbished and offers a quiet break and lunchtime space for students who need peace. This has a no shouting / no running rule, similar rules apply in the maths garden.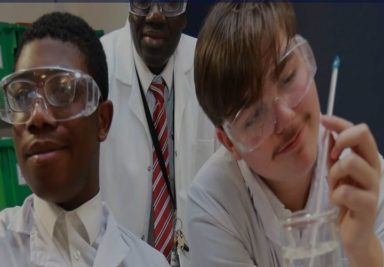 There is an Alternative Learning Centre
The school has an 'Alternative Learning Centre', where students who find life in the classroom challenging can work on personalised, practical accredited tasks with learning mentors. There is an allotment for outside learning and a life skills hub and a food technology room. The school has a sensory room for those who have difficulty managing sensory inputs. Classes for students with the most pronounced ASD include break-out rooms and the outdoor gym provides individual exercise equipment.
Students Are Excited About Learning
The students interact well and are excited about their learning and the school community. They appear happy in school and can talk freely about their learning opportunities and experiences. The school balances the need for examinations and accreditations so that students can move on to their aspirational next step with the need for other skills which are equally essential to life-long inclusion. This derives from the school's values and ethos. The curriculum and other activities are accessible to all. Relationships are strong, mutual respect and kindness are encouraged and full support beyond educational provision is given to parents and carers.
The School's Learning Journey
In the long term, the school sets individual targets for outcomes in the EHCPs and for the whole school. Performance management looks at the year ahead; all staff have a student progress objective. In the short term, learning objectives are a part of every lesson, and regular feedback is given. Students are aware of the academic and personal targets. Teaching and learning, including differentiating for different needs and starting points, is central to what Garratt Park School does. Learning journeys are well sequenced.
The School Interacts Locally
The school works with a wide variety of organisations: youth clubs, sports clubs, charities, churches, temples and mosques, theatre, arts and music venues, local library and the police. A wide range of work experience placements are available. Students have taster courses at local further education providers, with a view to finding suitable placements for their next steps.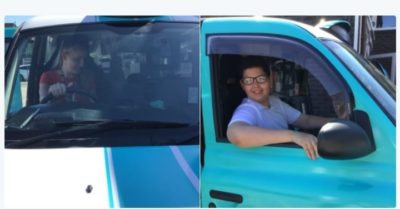 It is a Delightful School
Governors are a regular feature for the school and interact with the day-to-day life where Covid restrictions have allowed and also exploit digital opportunities to interrogate more formal documents that chart the progress of the provision so that they can challenge leaders. Garratt Park School is a delightful school that places children and the community at its heart. Leaders, students, staff and parents all agree in their belief in this school as a community with a common set of values and beliefs.
Find out more about the IQM Inclusive School Award
If your school is interested in obtaining the IQM Inclusive School Award or you wish to talk to a member of the IQM team please telephone:
028 7127 7857 (9.00 am to 5.00 pm)
or email: info@iqmaward.com for further details.
Want more information on the IQM Award? Click here to request your free IQM information pack