Ellergreen Nursery School and Childcare Centre has achieved the Inclusive School Award with Centre of Excellence status.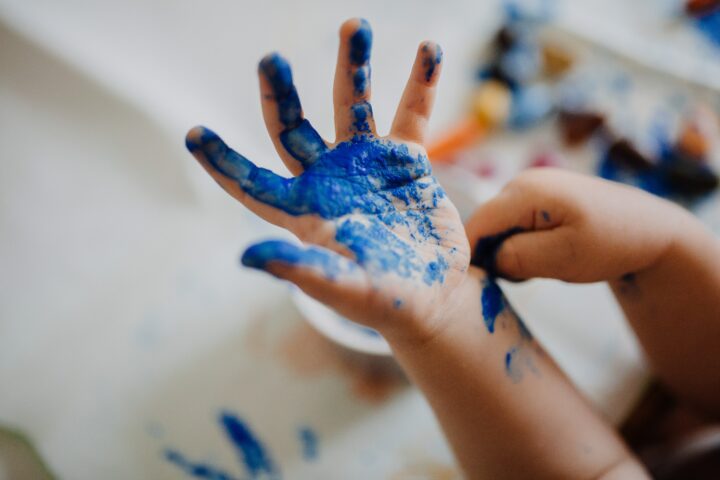 Increasingly Diverse
Ellergreen Nursery School and Childcare Centre is a Local Authority Maintained Nursery School with a Childcare Centre located in Norris Green, Liverpool. The Nursery School offers provision for 60 full-time children (part-time 120 children), with some paid places and 30 hours-funded places for working parents and carers. In the Childcare Centre, there are 28 full-time places available for children aged two to three-years-old. Since April 2022, the setting offers 18 part-time Resourced places funded by the Local Authority for children with complex special educational needs and disabilities (SEND). 
The setting welcomes a larger-than-average number of children with SEND.  In the Childcare Centre, 34% of children are identified as having SEND with one child supported by an Education Health and Care Plan (EHCP) and 6 more children currently going through the EHCP process. 11% of the children in the Childcare Centre speak English as an additional language (EAL).  In the Nursery School, levels of children with SEND are equally as high, with 36% of the children recognised as having SEND, 13 of whom are supported by EHCPs.  The percentage of EAL children in the Nursery is 30%.  Both settings were graded 'outstanding' by Ofsted in their most recent inspections.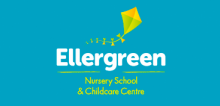 Ellergreen Nursery School and Childcare Centre is located in a community building, Ellergreen Community Centre, which was opened in 2000.  The setting serves the local area of Norris Green, an area which is becoming increasingly diverse due to ethnic and cultural influences as well as socio-economic differences.  In the Self-Evaluation Report (SER), the Headteacher describes that there are "a substantial number of families which are considered as vulnerable or in need, some with additional agencies involved, whilst other families find it difficult to reach out for help".  The starting points for the majority of the children, when they join the setting, are assessed as below age-related expectations.  Due to the high levels of need both within the setting and community, Ellergreen Nursery School and Childcare Centre provide a welcoming and safe sanctuary for all through their inclusive approaches.  
True Essence of Inclusion
Ellergreen Nursery School and Childcare Centre is an embodiment of the true essence of inclusion with inclusive practice consistently referred to by all as "it is what we do". The Headteacher talked about nurture underpinning the inclusive ethos.  Senior Leaders nurture and develop the staff, who in turn nurture the children.  The consistent role-modelling of the nurturing approach is so embedded that the children, including the two-year-olds, nurture and support each other.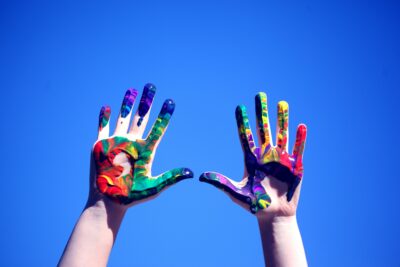 Leaders started the IQM assessment day talking about the culture of 'togetherness' at the setting, saying that they genuinely work as a team.  The setting was described as "admirable" by one member of staff who, being of mixed heritage herself, is in awe of "how we look at every moment as a teaching moment " to teach the children about differences and embrace other cultures.  The staff are proud of the high standards "in everything we do".  They do not settle for complacency and are always looking at what they can do next to further enhance the practice.  
Inspirational Figure 
The Headteacher is truly an inspirational figure in the world of education.  Her passion for not only the children within her own setting but for all children across the city of Liverpool is truly remarkable.  She goes above and beyond, dedicating her time generously to be actively involved in networks aimed at improving the provision for children citywide.  An unwavering commitment to ensuring a brighter future for every child is evident in her tireless efforts to create positive change.  Moreover, she leads by example, cultivating an environment where the staff are eager to learn and develop.  She encourages innovation and constantly seeks ways to improve teaching methodology, serving as a guiding light for all in the community.  The Headteacher's dedication and visionary leadership inspires all to strive for excellence. 
Staff from across the Nursery School and Childcare Centre exemplify a culture of empowerment and positivity.  What sets them apart is their complete absence of egos, which creates an environment of genuine collaboration and teamwork.  There is a shared commitment to maintaining high standards and professionalism in every aspect of their work, and this dedication is palpable in their daily interactions.  There is also a deep sense of pride in what they do, and this pride shines through in their interactions with children and parents/carers alike.  Their combined efforts create an atmosphere where every staff member is valued and encouraged to contribute their best, making the setting an exceptional place for both children and adults. 
The setting's dedication to supporting parents and carers goes beyond mere involvement; it is a transformative partnership that helps shape and enrich their lives. Through their commitment to inclusive education, the school offers wraparound support, becoming the "co-pilots" in the journey of parenthood, guiding and empowering parents and carers at every step of the way.  This holistic approach creates a nurturing environment where families and school work hand-in-hand to ensure the best possible outcomes for the children's personal development. 
Enhanced the Educational Experience
Collaboration with external agencies is an area of strength.  From an external agency perspective, the setting's collaboration with external partners is exceptionally positive. It is widely acknowledged within the area as the best setting to work with in terms of their innovation and expertise.  The setting's commitment to working closely with these partners has not only enhanced the educational experience but also opened up new avenues for groundbreaking projects that benefit the entire community.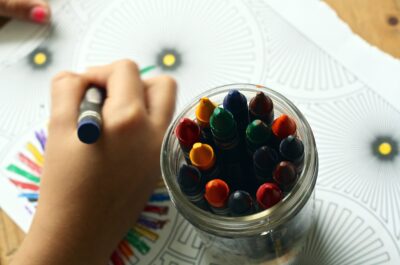 Consistency in communication strategies for early language development is a key feature across the setting.  Through the effective communication approaches, children with language development delays or additional needs, such as autism, are well supported.  The implementation of the NELI (Nuffield Early Language Intervention) programme has successfully integrated these practices into the curriculum, reinforcing the importance of focussing on the development of children's linguistic abilities.  
The Governors fully endorse the setting's inclusive ethos.  Governors themselves exhibit a diverse range of skills and experiences which can directly support the Leaders to enhance the inclusive practice.  
For the IQM assessment, the Headteacher and Leadership Team provided wide-ranging evidence to validate the process.  Our Assessor was welcomed into the setting with warmth.  Staff approached the process with an open culture of self-evaluation. This reflective culture ensures that the provision continually improves and moves forward.  
Find out more about the IQM Inclusive School Award
If your school is interested in obtaining the IQM Inclusive School Award or you wish to talk to a member of the IQM team please telephone:
028 7127 7857 (9.00 am to 5.00 pm)
or email: admin@iqmaward.com for further details.
Want more information on the IQM Award? Click here to request your free IQM information pack.