Corsham Primary School in Wiltshire achieves the Inclusive School Award for the fourth time.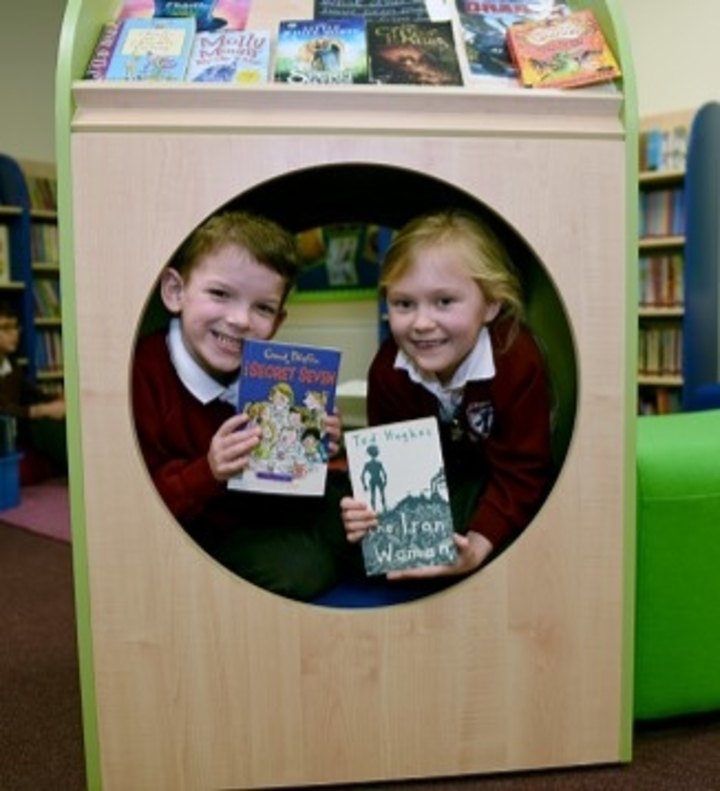 Context of the School
This very large Primary School on two sites in Corsham is part of a growing Academy group, the Pickwick Academy Trust, with four schools on five sites. Since the last IQM assessment, three years ago, the number of pupils on roll has grown, and is expected to rise considerably when new houses are complete. There has been upward movement of promotions to senior posts since the last IQM visit, with the two Deputy Headteachers of that time having now taken up Headships of the two sites. In fact, a notable feature of this school is that its personnel at all levels grow professionally and stay on. The similarities and parallels between the two separate buildings are now extraordinary, with consistency of provision and environment ensuring very high quality learning opportunities for all: a visitor can become genuinely confused about which site they are currently on. There are even identical flower arrangements in the foyers of both school buildings; however, the much more important parallels are in teaching and assessment, classroom organisation, a focus on working with parents and carers, teamwork amongst the staff and a shared philosophy, all happening with Inclusion at the school's heart.
"Caring, Positive, Stimulating"
The school's motto, "Caring, Positive, Stimulating" is played out all day and every day in the kindly relationships, personalised behaviour management, constructive marking policy, beautiful outdoor and indoor learning environments and broad, exciting curricular and extra-curricular activities. Pupils respond to this atmosphere with engagement and enthusiasm. They are proud to take responsibility, and they take ownership of their learning. Year 6 pupils are composed, calm and caring, and pupils of all ages speak with pleasure and enthusiasm about their favourite subjects and the many, varied extra-curricular activities on offer.
The Importance of Emotional Literacy
Emotional literacy is an important part of the curriculum. As children progress through the school, their understanding of how to express their feelings constructively and how to discuss relationship problems maturely is nurtured and developed.
Ambitious for Vulnerable Pupils
A number of pupils attending Corsham Primary School have disabilities such as speech and language delay, dyspraxia and autism. Some pupils experience difficult situations at home, such as a parent in the Forces leaving home for six months at a time. Traveller children sometimes do not attend school regularly, and so their academic progress is patchy. The school is ambitious for all these vulnerable groups and over time has been able to engage and train a superb team of TAs and other support staff such as the two Family Support Workers. TAs are a strength of the school. They are very well-trained, up-to-date in their knowledge and skills, and completely at one with the aims of the school. Children talk of the range of programmes which TAs lead: "I can" folders, "Nessy Fingers" for touch-typing, Otis the reading dog, Maths support and spelling practice, memory games and so on. In addition, the number and variety of social and emotional support programmes taking place in school is phenomenal. All such programmes are assessed, and records maintained, to ensure that good decisions about individualised and group provision can be made in future.
Excellent Use of IT
The school makes excellent use of IT in its teaching and communication systems. Video links enable the staff teams of both sites to plan and train together. The "Immersive rooms" on both sites create a calming atmosphere as people walk by or enable a whole class of children to experience walking through a forest, swimming with fish or enjoying a day at the beach. Imaginative use of sound effects, (and even imported sand!), extend the children's vocabulary and creativity.
Outdoor Learning
Outdoor learning is a growing part of the curriculum. Both school sites have woodland areas where all children have opportunities to explore and learn. Children build dens, drill holes in wood and light fires, under careful supervision. Growing plants and keeping animals is also part of the school's ethos, and the Gardening Club, catering for vulnerable pupils, is a safe environment in which children enjoy calm, constructive learning experiences and conversation away from the playground bustle.
Active and Energetic PTA
The school benefits from an active and energetic PTA which organises events and raises considerable sums of money for resources such as the school minibus. Nobody is excluded from these events and every effort is made to draw in harder-to-reach families. How many schools have a PTA prepared to run 21 cake sales every year? A "Cups" group meet for coffee weekly. Governors are enthusiastic, knowledgeable about the school's catchment, and totally supportive of the school's Inclusivity.
Excellent Local Authority Services
The school buys into excellent Local Authority services notably the Education Welfare Officer. There are good relationships between designated staff members and these external services.
Growing Pupil Numbers
The school is facing changes to its pupil numbers as a new housing programme develops close to the Broadwood site. There is clear-sighted planning for this: the school handles change extremely well.
Find out more about the IQM Inclusive School Award
If your school is interested in obtaining the IQM Inclusive School Award or you wish to talk to a member of the IQM team please telephone:
028 7127 7857 (9.00 am to 5.00 pm)
or email: info@inclusionmark.co.uk for further details.
Want more information on the IQM Award? Click here to request your free IQM information pack.