Becket Primary in Derby has been successfully assessed for the national award in Inclusion.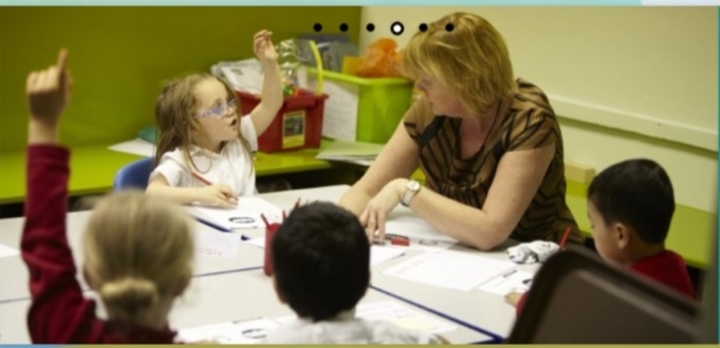 A Sense of Community
Becket Primary is a welcoming school in Derby. All the staff team and governors work hard to foster a sense of community and the children at the school have positive attitudes towards learning and are enthusiastic. The children were polite and respectful and keen to chat about their work.
Nurture and Support
As noted by OFSTED in 2017, "School values embody the high-quality nurture and support which lie at the heart of your school. This ensures that your pupils feel cared for and provides a strong platform upon which to build for their future success. Your school is a very caring school, where pupils feel safe and every aspect of their personal development and welfare is given a high priority."
Happy Parents
Parents clearly value involvement with the school, and it was pleasing to have so many attend the assessment. You try to foster trusting relationships with parents and very effective links with other agencies to support a shared approach to children's learning and to ensure children receive consistent support.
Governors are Very Supportive
Governors show a keen interest in the school and are very supportive. Governors gave willingly of their time to discuss and share their understanding of the school's endeavours. They take their part in a range of activities and events. The governing body constructively questions leaders about the school's performance and very ably support its development. They have a clear understanding of inclusion.
Appropriate Support
There is appropriate support for children with specific needs and parents speak positively about the provision, this is reiterated by the educational psychologist. Information and evidence was gathered by observation within the school but also through conversations with the Inclusion Coordinator, teaching and support staff. Representative pupils, parents and governors also gave their opinions.
Evidence
During the visit I had access to all areas of the school, saw small group teaching and had both formal and informal conversations with pupils. There was a genuineness and warmth shown in the welcome I received from all groups.
The school produced a detailed IQM Self Evaluation Report and additional written and statistical evidence was available to support the Inclusion Quality Mark assessment which was very helpful.
Assessor's Thanks
I would like to thank all those involved for organisation of evidence and time given to enable me to determine my assessment. The openness to ideas and development was of particular note.
There are a number of key strengths in the school as a result of the strategic approach to management.
Find out more about the IQM Inclusive School Award
If your school is interested in obtaining the IQM Inclusive School Award or you wish to talk to a member of the IQM team please telephone:
028 7127 7857 (9.00 am to 5.00 pm)
or email: info@inclusionmark.co.uk for further details.
Want more information on the IQM Award? Click here to request your free IQM information pack.