Warren Dell Primary School, Hertfordshire has achieved the IQM Inclusive School Award with Flagship School status for the second time.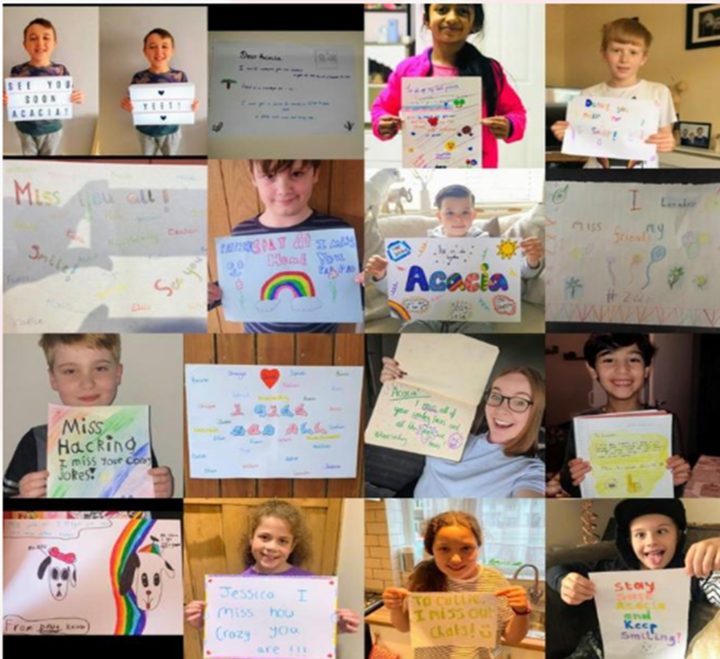 Context
Warren Dell is part of the Multi Academy Trust Agora. As a one form entry school with a bulge class in Year 5, they provide a caring environment and an inclusive education for 275 children in the local area. This includes 30 hours nursery provision, preschool and toddler groups. Warren Dell's last Ofsted inspection was in 2013.
The Inclusion Team
The Inclusion team create a calm and purposeful 'can do' attitude that permeates the whole school. It was a pleasure to return to Warren Dell to see how initiatives started a year ago have developed and new ideas have been implemented too. One area that must be mentioned that was talked about by all during the day is how embedded the trust between parents and staff at Warren Dell is when things are tough for any reason, an example seen during the assessment day included the thoughtful support offered to children who have had difficult transitions to secondary school. The Headteacher is writing a guide for schools in how to support children at transition times especially through the summer term, as the end of this term has been identified as a high-risk time for children being excluded from school. The team at Warren Dell will look at the support and provision already in place in schools across the borough and advise on strategies. Staff described how 'looking with fresh eyes often helps' as well as being able to 'offer ideas that schools can try based on what works from experience'.
Gaining Parent, Staff and Pupil Voice
Warren Dell continues to focus on the community well-being and mental health through providing opportunities to gain parent, staff and pupil voice. The children's worry boxes are visible and accessible, a poster with photographs of staff support the children on choosing who they think could best help them.
Outdoor Learning
The outdoor learning spaces provide children with opportunities to have fun and develop their gross motor and fine motor skills. During the review, children were in the hall thoroughly enjoying participating in a session to develop their coordination, balance and dexterity.
Delightful Children
Talking to Warren Dell children on the review day was again, an absolute delight. They were such good ambassadors for their school. They spoke with clarity about all that was important to them and were considerate towards each other when answering my questions. They said 'the variety of what we learn in lessons is very good. Also, sometimes we have to catch up with things; if we have a trip we need to come back to our work so we are given extra time. I like a longer time for some work like extra time for big writes.
Enjoying Lessons
They spoke about enjoying 'learning about British values, inclusion, safety and ESafety, Art, Maths and science.' They thought it was important to get better at lessons 'especially in Maths. I have got better at arithmetic, practice tests help and mini tests in breakfast club help. Teachers help us, they test us before at the start, teachers look through all of them and then will focus on the first part, they are teaching us new things, if unsure, they will go back to things.'
Self-Help Strategies
Children were able to articulate ways they can get help when they are stuck, including being aware of many self-help strategies. 'Classes have resources like dictionaries and Maths study books and we can go and use them, I just keep going and try until the teacher is free, put my hand up to ask the teacher or ask a friend if we are working in pairs.' They felt supported emotionally and were confident about what would happen should things not be alright. 'We have friendship benches, if feeling lonely, they go and sit there and someone comes over.' They said they would know what to do through 'assemblies, worry boxes checked every Friday and by asking a teacher for help and telling them about it.'
Online Safety Awareness
Children know how to keep themselves safe online. 'Sometimes we make a termly PowerPoint, sometimes for younger children with adult support. The teacher asks you what you might do and always remember to keep website private and what to do and report button. What to do if an inappropriate picture appears.'
Extra-Curricular Activities
The children were excited about all the extra-curricular activities they participate in and were particularly looking forward to the end of the year residential trip and other rewards such as going to Harvester and the park 'there is lots to do at school like breakfast club and after school clubs.' They were aware of their transition to secondary school and said they felt confident that they would do well in their new schools.
Positive Parents
Parent voice is positive about their experiences as Warren Dell. The school has many ways of gaining their views and feedback at events and workshops. On the day of the review, I was fortunate to speak to one such parent. She said 'I don't think I could ask for a better support than here! I feel like this is my second home.'
Professional Environment
The school has undertaken some truly unique actions to provide an environment which enables professional assessment and information gathering for pupils with very high needs in the local community, not just those currently attending Warren Dell. Their actions have contributed towards the allocation of provision to access an appropriate education and really go above and beyond with creative thinking. This has included ensuring children and parents feel valued, listened to and understood. They have worked closely through the TAF approach with professionals, services, Local Authority and others.
Cherry Class Provision
This year has seen the expansion of the established Cherry class provision by creating an early years Cherry class for nursery and reception children. Having both classes available supports the inclusion of children with additional needs. The children experience a balance of group learning time, time in class and child-initiated learning. Both cherry tree classes are based around Thrive which has been an invaluable tool. Staff describe how 'the children are now Learning Mathematics and English because they are ready to learn. Prior to this they learn through music and arts and crafts and movements, we try to give them a different way to cope with the feelings they are having. The school funds support from speech and language therapist who individually works with children as well as helping adults plan a curriculum to meet their needs. This Thrive approach supports vulnerable children who are struggling social and emotionally for any reason and is for anyone. Staff have appreciated the training provided and recently staff at Warren Dell have also supported Oxhey Wood in setting up a thrive room to meet the needs of their children.
The Governing Body
Governors are involved in the life of the school and have a good understanding of inclusion. There is one Governing Body across the two schools with an Executive Head teacher across both. The Teacher Governor has half termly Governor meetings and takes part in whole school learning walks. She has close links across the two schools in particular. On discussing whole school priorities and impact she spoke about how they have been 'looking at the curriculum to ensure it fits all children and seeing how we can develop this. Also, continuing the enrichments, raising standards of pupils with SEN and furthering ways to support them. Progress from their starting points is good and is RAG rated with parent's setting targets and measuring of interventions. Cherry tree and thrive interventions have huge impact.'
Find out more about the IQM Inclusive School Award
If your school is interested in obtaining the IQM Inclusive School Award or you wish to talk to a member of the IQM team please telephone:
028 7127 7857 (9.00 am to 5.00 pm)
or email: info@iqmaward.com for further details.
Want more information on the IQM Award? Click here to request your free IQM information pack.